HR
#SpeakHerMind: Building Equality in the Workplace

Last week, Namely CEO Elisa Steele sat down with a panel of activists and innovators to discuss equality in the workplace. Azure Antoinette of Flatirons Political Art, Yasmeen Hassan of Equality Now, Jeff Richards of GGV Capital, and Lisa Stone of Ellevest shared how they fight for equality in the workplace and in their personal lives.
This was the third installation of Namely's #SpeakHerMind event series, following an open mic with Elisa Steele and an interview with Intel CIO Paula Tolliver. This time around, our four panelists passed along how they're fighting to build a more inclusive workplace and, ultimately, world.

Elisa kicked off the event by asking each panelist to share more about themselves and their organizations.
Elisa Steele: Yasmeen, EqualityNow is fighting for women's and girls' rights all over the world. How are you and your organization working to end gender inequality?
Yasmeen: Gender inequality is not specific to one place. It's everywhere. We hear from a lot of people who don't believe there is gender inequality, especially here in the U.S. Usually, it takes an eye-opening moment later in life, like workplace harassment or hitting the glass ceiling, for those people to change their minds. For a girl growing up in Pakistan or Saudi Arabia, that realization happens at a very young age.
EqualityNow fights for gender equality by working with grassroots groups all over the world. Oftentimes, these groups are not taken seriously by their governments or don't have the funding to become large, powerful organizations. We work with the organizations and give them the support they need to make strides towards gender equality in their countries.
Elisa: The work you do is truly inspiring and you raise a great point—gender inequality does exist in the U.S. Before this event, I asked Azure how gender inequality has affected her life. I would love if you could share your answer with the crowd here tonight.
Azure: When Elisa asked me a few moments ago, I told her I hadn't experienced gender inequality in the workplace. I didn't have a story. Elisa was very surprised and everybody else in the room stopped talking to listen. While a specific story about gender doesn't come to mind, I am accosted on a daily basis. Yes, I'm female, but I'm also black and gay. I also have multiple sclerosis, so throw having a disability in there too. If someone's mad that I'm a female in the workplace, I probably won't notice because I was so busy with all of my other identities. I'm not saying I haven't experienced gender inequality, but I might've missed it at the moment because of all the other identities people can hold against me.
Elisa: Azure also met with our employee resource group leaders this afternoon to discuss ways to create an inclusive workplace. What did you learn from our Namely leaders and what advice did you have for them?
Azure: There are so many companies trying to model diversity and inclusion that are neither diverse nor inclusive. The first thing I asked the Namely employee resource group leaders was, "Do you do have C-suite buy-in?" They all answered "we do," and that's not common at many companies, so I commend Namely's approach to ERGs.
The main topic we discussed was participation. How can we get more people to participate, especially non-members? To start, we can not continue having conferences and meetings promoting advocacy and equality to the very people who already get the message. Preaching to the choir is not a good use of our time. If there's a women's event—like tonight—we need to make sure that 50 percent of the attendees are male. If it's an event on diversity and inclusion from the black lens, then black people don't need to be in the seats. They get it already. You have to be sure that you're inviting others who look nothing like you to participate and engage.
Elisa: I completely agree and everyone in this room is voting with their feet by being here tonight, so thank you. Jeff, I would love to hear more about what you and GGV Capital are doing to find and support female founders.
Jeff: First of all, I am a white male. I don't know if anyone caught that. I don't usually get asked to speak on diversity panels [laughs]. The venture capital industry has been dominated by white men for a long time, but I've seen a massive change in the way people are thinking in the past few years. That said, we still have a long way to go. Only a tiny fraction of venture capital funding goes to minorities and women. More companies and individuals need to stand up for equality to bring about more change.
One of my friends is a lawyer. About three years ago he decided he would not attend a conference or sit on a panel unless half the participants were women. If you're familiar with tech conferences, you know almost every panelist is male, with a few exceptions. I invited my friend to speak at one of GGV Capital's conferences a few years ago and he shot me down because we didn't have enough women panelists. In 48 hours, we changed the entire speaker line up to ensure we had an even gender ratio. It was an awesome event and I was thankful he had brought that oversight to our attention. Since then, we've been very conscious of having diversity at our events and within our own organization.
My advice is to be conscious of diversity. If women and minorities are historically underserved by venture capitalists, how can I consciously meet with and fund more female entrepreneurs? In the first half of this year, we were the leading venture firm in the U.S. for funding female-founded startups. It doesn't feel like we're changing the world, but all of these things start to matter. It's not happening fast enough and we need to keep pushing, but I do believe those small things are starting to add up.
Elisa: Thank you, Jeff. Lisa, I want to ask you about your experience at Ellevest. What do we know about women's saving and investing behavior?
Lisa: Ellevest is a feminist financial platform to help women and allies close the gender money gap through financial planning, investing, and career guidance. Women tend to keep 71 percent of our assets in cash, not because we're risk-averse, but because we are risk aware. While our money is safe in a savings account, it's also safe from market growth or compound interest, and that's where we miss out.
But the data on women, money, and power is promising. Women control or influence $11 trillion dollars today in the U.S., of which more than $5 trillion is our own. But even still, we're keeping so much of it in cash. Women also suffer from pay and promotion gaps. The average woman's salary peaks at age 40, while the average man's salary peaks at 55. That gives men 15 more years of earning capability, not including time women take off to care for babies and aging parents. We've created a platform where you only need one dollar to start investing in your future.
Elisa: We could go on all night long about this issue. I believe most people want to make a difference. What can we do tomorrow to make a difference in somebody's life?
Lisa: Don't be an ally, be an accomplice. There's a difference. If you care about LGBTQIA issues and are not LGBTQIA, go to the head of the group and ask if there's a role you can play. Keep volunteering for the things you care about. Don't wait for a time to be invited in. We don't have time to be passive. It's time to get moving.
Jeff: In the mid-2000s, it wasn't normal to have free dry cleaning, free food, and great maternity leave, but Google had those perks and that made everyone else get them, too. My advice is to make these conversations the norm at Namely and inspire other companies to follow suit.


Azure: Empowerment is my biggest takeaway. If you can acknowledge someone, let them know they are heard, and lift them up, then you should. As Lisa said, we don't have time to be passive. It is time to move forward and move forward boldly.


Yasmeen: We are all citizens of the world. Everyone should be talking about the Equal Rights Amendment and figuring out ways to make it happen.
---
At Namely, part of our mission is to foster a culture where ideas and experiences are enriched by our differences. The #SpeakHerMind series is organized by WomenIn, Namely's gender equality employee resource group (ERG). Stay tuned for more guest speakers and more candid conversations on women's issues in the workplace.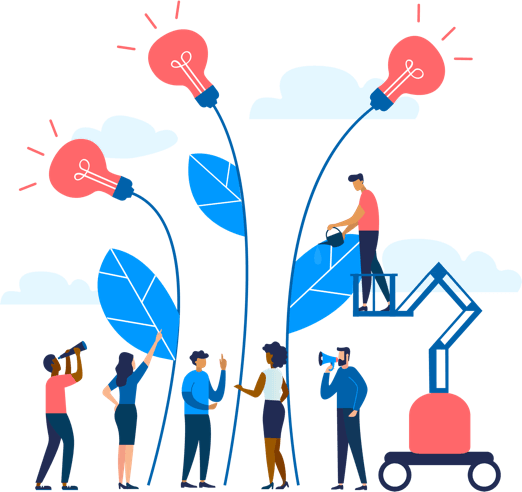 See how Namely's flexible solution will help you streamline your HR processes by having your people, payroll, and benefits info all in on place.
Get a demo
Subscribe
Get the latest news from Namely about HR, payroll, and benefits.
Get the latest news from Namely about HR, Payroll, and Benefits.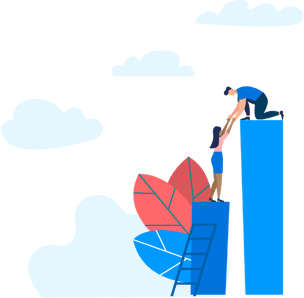 X
Get the latest news from Namely about HR, Payroll, and Benefits.