HR
6 Resolutions HR Pros Must Consider
Every new year brings a new list of resolutions. Chances are you've committed to getting healthy, getting organized, living life to the fullest, learning a new hobby or traveling more.
But so often after the holidays, reality kicks back in and plates fill up quickly. As a result, all of those exciting activities and initiatives become harder and harder to keep up with.
As HR professionals, there are many ways to encourage employees stick to their resolutions in the workplace and avoid burnout. Here are six HR resolutions employers should adopt to promote that elusive work life balance and a healthier lifestyle for our employees.
1. Encourage employees to schedule vacation days
More than half (52 percent) of Americans did not take all of their vacation days in 2017, according to a study by the U.S. Travel Association. This can lead to overworked employees that eventually burn out—all because they didn't take the time to recharge. However, many employees are hesitant to take these days because the work culture looks down upon being out of the office.
Here's your opportunity to change any perceptions and proactively show that you care about your employees' wellness and want them to fully leverage their paid vacation days.
Talk to your people managers about discussing vacation time with their employees. An added perk to everyone getting a head start on planning days off is that you can ensure business goals can still be meet while employees take turns being out of the office. Plus, you may find heightened engagement and productivity as your employees will return to work refreshed and rejuvenated.
2. Tell employees to stay home when they're sick
Especially during the winter season, your employees are battling ailments from the common cold to the seasonal flu. If employees come to work sick, tell your people managers to send them home to recover. If employees call into work sick, ask people managers do the right thing, and give them the day off or the ability to work from home.
This helps you as a company in two ways. One, keeping sick employees home ensures that whatever they have doesn't spread to others in the office. Two, it allows your employees to get better quickly so they can get back to work faster.
3. Disconnect from employees that are OOO
Giving employees the time off to go on vacation, take a sick day or a personal day isn't enough. If their managers are continuously reaching out to them for work-related issues, then it's not truly a real break and can discourage employees from taking time off in the future.
You can coach people managers to plan properly around employees being out so they have the work coverage they need. It's important to limit calls and emails with employees that are OOO. There are always exceptions to the rule, but don't let contact with your employees while they are out become the norm.
4. Respect after-work hours & weekends
From email to Slack, there isn't a true disconnect for employees when they leave the office. They can continue to work from anywhere at any time. And many employers are taking advantage of the situation.
Digital burnout is a reality that most of us are becoming increasingly familiar with. As an employer, it's your responsibility to set guidelines for reasonable work hours. Now, you may not go as far as the French government by mandating everyone to restrict work emails between certain evening and weekend hours. But you can work with your people managers to respect the work hours you've set.
Further, ask your leadership and management to role model these healthy work behaviors by also disconnecting when they are OOO. Their behaviors will guide employees to feel comfortable in doing the same.
5. Offer healthy food & snack options
If you provide your employees with food in the office, reconsider your offerings if they are on the "not-so-healthy" side of the spectrum. Most employees barely get time to leave their desks or the office to grab lunch or a quick bite, so they depend on what's in the office pantry and refrigerator.
If needed, consider reworking your office management budget to make room for healthier options, like fresh fruits and veggies. You can keep your employees on track with their fitness or weight-loss goals and encourage a healthier lifestyle.
6. Provide wellness perks
Finally, consider offering your employees a range of wellness perks that can help support their health-oriented resolutions. You could offer free or discounted gym memberships, yoga or meditation classes onsite, or give them a monthly stipend to spend on activities of their choice.
Everything from workplace sports teams to co-worker run clubs can be offered to help kickstart an active lifestyle. Your employees will notice and appreciate the support they are getting from HR and their company to meet their wellness goals.
---

If all of the above isn't enough to convince you that these resolutions are worth adopting, consider checking out our Complete Employee Lifecycle Management Guide for ways you can improve your employee experience for new and existing talent. From offering competitive benefits to attract top talent to developing your L&D programs to retain high performers, you'll have everything you need to prioritize your efforts in the new year.
Here's to happier, healthier employees that stick to their new year's resolutions.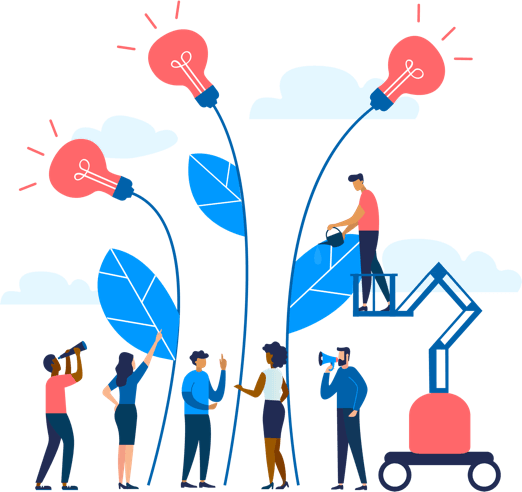 See how Namely's flexible solution will help you streamline your HR processes by having your people, payroll, and benefits info all in on place.
Get a demo
Subscribe
Get the latest news from Namely about HR, payroll, and benefits.
Get the latest news from Namely about HR, Payroll, and Benefits.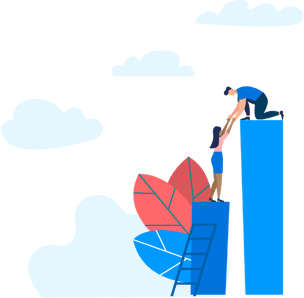 X
Get the latest news from Namely about HR, Payroll, and Benefits.