Compliance
SHRM Rallies Members, Forecasts Change
Last week, members of the Society of Human Resource Management (SHRM) descended upon the nation's capital for the group's annual Employment Law & Legislative Conference. The event is a perennial favorite of our HR News team, so we naturally made the trip.

The influential HR writer and speaker, Laurie Ruettimann, said it best: "HR sits at the intersection of work, power, politics, and money." To those new to the profession, the connection hardly seems intuitive. Shouldn't we separate work and politics?

But as much as we try to distance politics from work, its connection to HR is undeniable. The fruits of the political process—regulations, laws, and reform—shape an HR department's day-to-day responsibilities. Political hot topics like the minimum wage, equal pay, and health care reform are workplace issues first, political issues second. SHRM is not only aware of the connection, the organization embraces it.
SHRM, HR's Voice in Washington
At the conference's kick-off breakfast, SHRM Vice President of Governmental Affairs, Michael Aitken, posed an unexpected question to the over 600 members in attendance.

"Who here knows that SHRM lobbies?"
For most industry practitioners, the 285,000 member strong group has become synonymous with HR certification. Visit enough LinkedIn profiles, and you'll find that the SHRM-CP and SHRM-SCP certifications have started to outpace the field's oldest certification, the PHR, administered by the HR Certification Institute (HRCI).

What most card-carrying SHRM members are unaware of is the organization's active role in Washington. SHRM takes definitive stances on hot button items including paid family leave, LGBTQ rights, immigration, and health care reform. It spent over $2 million lobbying last year alone, and its Alexandria, Virginia headquarters is nestled well within the beltway. The last day of the conference, dubbed "Advocacy Day," bring its members to Congress to meet and lobby lawmakers.

In other words: imagine your resident HR generalist on his or her way to petition a congressman on health care reform, rubbing elbows with John McCain in an elevator. Curious what SHRM fights for? You can find its public policy stances here.
State of the States
"At these stormy times of instability and confusion, let New York serve as a safe harbor for the progressive principles and social justice that made America.
- New York Governor Andrew Cuomo
Since President Trump's election, many observers have predicted a rollback of workplace regulations. This could ring true at the federal level, but early indications suggest a pro-labor renaissance at the state and local levels. There is now an attitude, particularly among blue state leaders like Governor Cuomo, that "if the feds won't do it, we will."

Jonathan Segal is a partner at Duane Morris, LLP, who identifies as a "proud member of SHRM and recovering litigator." A crowd favorite at the conference, Segal led a session titled All Politics is Local: Legislative Developments at the State and Local Levels. His presentation covered a breadth of quickly evolving issues, including the minimum wage, predictable scheduling, ban the box, LGBTQ rights, and marajuana legalization.


Across the board, legislative activity is picking up. Employers should pay particularly close attention to predictable scheduling, with laws and ordinances in the works in California, Connecticut, Illinois, Maine, Oregon, and New York City. Specifics vary, but the notion behind the rules is a simple one: employees have the right to request a predictable schedule, or to be made aware of their working hours well in advance. Advocates argue that on-call scheduling can hurt low-wage workers who have a second job, or other personal and family obligations.

Segal noted that while the trend seemed laudable on its face, "I am a believer in predictable schedules so long as the world is predictable." The remark drew laughs, but his point was a serious one: if companies can't meet client needs, they may lose business. Lost business may mean lost jobs, hurting the very individuals the laws were meant to protect.

In some cases, voters—not lawmakers—are effecting change. In 2014, Alaska, Arkansas, Nebraska, and South Dakota increased their minimum wages at the ballot box. In 2016, Arizona, Colorado, Maine, and Washington D.C. followed suit. Notably, some of those states are deeply conservative, or "ruby red" as Segal colorfully described them.

"Remember, when the average voter votes, they're an employee—not an employer."

There's one party hit hardest by these changes: multistate employers. When standards covering overtime and paid leave differ from state-to-state and even city-to-city, HR and legal counsel are tasked with updating company policies. There are two common approaches here: defaulting to the most generous requirement across the board, or drafting a separate handbook for each. Segal had a message for those who opted for the former option: "If you can afford that, bless you."

For businesses whose finances don't allow for that option, Segal recommended another course: maintaining one handbook, but with separate addendums just for states or localities with their own rules. The suggestion was made in reference to paid leave, but it could likely be applied to other company policies.

Segal is an ace at managing state and local compliance, and he has just about seen it all. When it comes to predicting what the future holds at the federal level, though, he remains tight lipped. "President Trump said he wanted to be unpredictable, so I will not try to predict what he will do."
DOL, Interrupted
As it pertains to the HR news cycle, 2016 was the year of overtime reform—and then it wasn't. Last spring, the Department of Labor (DOL) finalized an increase to the minimum salary for overtime exemption, raising it from $23,660 to $47,476 per year. The change would have made over 10 million workers newly eligible for overtime pay. SHRM was adamantly against the change and even testified against it at government hearings.

After 21 states and the US Chamber of Commerce sued the DOL over the change, a federal judge in Texas blocked it from taking effect. Tammy McCutchen, a Littler attorney and a Bush-era DOL veteran, was in the courtroom when it happened. She led a session at the conference, titled US Department of Labor and the FLSA: What to Expect in the Next Four Years.

"Gosh, I love Texas," McCutchen quipped, reflecting on her team's decision of where to file their lawsuit. The SHRM crowd, generally against DOL's proposed increase, was just as thankful.
Listening to Tammy McCutchen, former DOL WHD Official. FLSA Update at #shrmleg pic.twitter.com/IqBPOGNdmj

— Frank Cania, MSEmpL (@CANIAHR) March 23, 2015
It's an overused adage, but in this case it actually rings true: McCutchen quite literally wrote the book on overtime. She served as a DOL administrator from 2001 to 2004 and was a principal architect behind the overtime "duties test." The test involves using an individual's job responsibilities to determine their overtime eligibility. Who better than her to predict what the future holds?

Even she, though, admitted that the next four years looked hazy. That's because the fate of the overtime rule hinges on who ends up leading the DOL. Due to the late withdrawal of Andrew Puzder from contention, the confirmation process is several weeks behind schedule. McCutchen, who has been working closely with the Trump transition team, described two likely scenarios: the full rollback of any overtime threshold increase, or a more moderate one up to around $35,000 per year. The latter route is preferred by both SHRM and McCutchen.

Why would McCutchen, who had a part to play in the rule's delay, support any increase at all? There is a belief among some Republicans that the more moderate increase staves off the risk of an untenable change from a future, Democratic administration. "We have to be the ones to increase it, to make sure the increase is reasonable," McCutchen argued. "That same debate is going on about the minimum wage."

In the days after the federal court's ruling, HR professionals found themselves in one of two camps: those who already made overtime policy changes, and those who did not. For the latter camp, McCutchen had a message: "Procrastination paid. For those who procrastinated and did not make any changes, this is a great thing." When polled, a surprising number of attendees admitted to having not made changes for the rule.

And for those who already raised salaries or reclassified employees? McCutchen, who believes that workers see overtime exemption as a status symbol, posed a question: "Why not ask employees what they prefer?"
Equal Pay: Here to Stay
Mickey Silberman, a Principal at Jackson Lewis, knows how to kick-off a presentation. "There is nothing that you've heard about yesterday, or today, that is as immediately important to you as the topic we're going to talk about." Ears perked up. Cue the sound of notebooks opening and pens clicking. Silberman led his session, Pay Equity is Complicated—New Rules, New Reporting and How to Protect Your Organization, with the same enthusiasm you'd associate with a scientist who had just made a breakthrough discovery.
.@FoxNewsSunday's Chris Wallace at #SHRMLeg: Time and momentum are the best two resources for a new President to have pic.twitter.com/03JP9lhvc9

— SHRM Public Affairs (@SHRMPress) March 14, 2017
Across the country, state and local equal pay laws are being deliberated or enacted at an increasing rate. Silberman predicts more than a dozen new ones will come to fruition this year alone. Much of this has been spurred by a new approach taken by Massachusetts last year: banning the use of salary history in the job application process. The notion behind the new law is that pay disparities are perpetuated when historic data is used to inform new rates of compensation.

"I think this is the single most powerful tool that has come up," Silberman said, noting that just hours before the session, Puerto Rico enacted a similar law. The New York City Council is currently weighing its own version as well.

Recruiters may not react warmly to the trend, but Silberman looked across the pond for a unique example of how it could be even tougher. In the UK, businesses with more than 250 workers will soon have to prominently display pay equity information on their public-facing, corporate websites. While the approach is light on paperwork, it's high on incentive. Silberman's description of the approach was met with gasps, but some in the audience expressed that it was a surprisingly elegant solution to a complicated problem.

Silberman's wide range of examples made it clear that the fight for gender pay equity is one that embraces experimentation. From the UK approach to Massachusetts' salary history ban, advocates have turned to a variety of ways to narrow the gender pay gap. While many of the methods are viewed by employers as burdensome, Silberman encouraged the audience to always consider the spirit of the laws.

"Who here, in the room, is opposed to paying your employees fairly? Don't raise your hand!"

The audience chuckled, but the point was one echoed in other sessions. Laws mandating paid family leave or gender pay equity are well-intentioned, even if their implementation poses challenges. On several of these employment issues, the official SHRM party-line carries a similar sentiment: "We agree with your intent, but the execution leaves much to be desired."

Silberman wrapped by stressing the importance of running an annual pay equity audit. With the growing patchwork of state laws, it's especially prudent for multistate employers. If you haven't started looking at pay equity, it may be time to do so; consider involving legal counsel if it will be your first time running such an audit.

Silberman was quick to note that conducting an audit doesn't mean just running a report of job titles and salaries. For example, using job title as your reference point can sometimes do more harm than good: Silberman cited a hypothetical example of a business with 1700 employees and 920 job titles. While a pay audit may come up with clean results, the high number of job titles shrinks the pool of individuals you can compare. The legal community even has a name for this tactic when it's used to mask disparities: "divide and hide."
HR's Call to Arms
Sandwiched between engrossing sessions on equal pay and other topics, the conference featured keynotes from a number of influential speakers.

Who, exactly? If you guessed a group of HR thought leaders and industry veterans, you're in for a surprise. How about two political analysts, an award-winning veteran journalist, and a presidential historian? That's more like it. It's what makes SHRM's legislative conference a must-see, wholly unique part of the HR conference circuit.

At the conference's luncheon, political analysts Ana Navarro and Sally Kohn gave their two cents and then some on President Trump. Both admittedly didn't have all the answers to what the next four years would hold—but then again, neither did Michael Beschloss, the presidential historian. Navarro, a longtime GOP strategist and former adviser to John Huntsman, John McCain, and Jeb Bush, perhaps said it best.

"You guys wanted answers to what was happening in D.C. Well, you're [expletive] out of luck."

Navarro's wit loosened up the crowd. It was her counterpart, though, who made a direct, almost emotional appeal to HR professionals.

Kohn, a left-leaning CNN analyst and Fox News alumna, argued that the new administration's assault on "political correctness" posed an unprecedented threat to diversity and pluralism. Even so, the country's most successful businesses, the "best and brightest," continue to enshrine these values. Kohn argues that HR leaders, as cultural champions at their organizations, play a central part in protecting them.

"In this era of populism, it's on us, and frankly it's on a lot of you, to continue to stand up for the ideas of diversity, human equity, opportunity for all, fairness, and inclusion—ideas that so many of your human resources departments represent, that are so deeply and existentially threatened at this moment...If you're looking for a bright spot, the bright spot is you."

It was a powerful appeal—a remarkable, "ask not what your country can do" moment at an HR conference.

If last week's event made one thing clear, it's that HR sits on the precipice of sweeping change. Health care, paid leave, hour and wage laws—all areas intertwined with the profession, set for near-term upheaval at the federal, state, and local levels.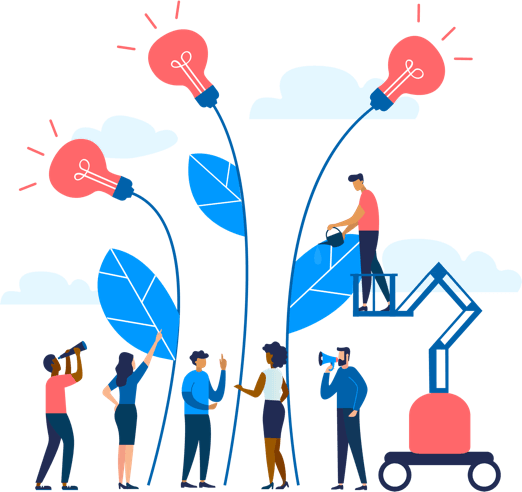 See how Namely's flexible solution will help you streamline your HR processes by having your people, payroll, and benefits info all in on place.
Get a demo
Subscribe
Get the latest news from Namely about HR, payroll, and benefits.
Get the latest news from Namely about HR, Payroll, and Benefits.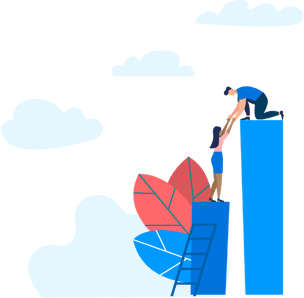 X
Get the latest news from Namely about HR, Payroll, and Benefits.