Talent
Seeing Office Space Through the Eyes of the Human Resources
When an HR Manager is searching for new office space, there are many things to consider. Every office reflects the company's brand, and a business' physical space should reflect the personality of the company, the growth potential of the business, and be an inviting, invigorating, and encouraging space for employees. Office space is a way for a business to communicate company culture and attract top talent, and many factors need to be considered when searching for the perfect space.
Beyond budget and location, HR managers need to keep in mind various points of interest when searching for a new office. Especially in the quick-moving and ever-changing world of startups, finding and retaining talented employees is becoming more and more of a challenge. HR managers can take multiple steps, starting with picking the correct office space, to keep employees motivated and to sustain a growing business. Office space and the atmosphere of the tangible space a team inhabits adds to company culture, and can cultivate collaboration and a sense of stability. Employees want to feel appreciated, and to feel as though they are being invested in by joining a team. Companies similarly want to attract the best and brightest employees with a set of values which aligns with the companies'. Below are several factors to consider, with regard to office space, in order to attract and maintain top talent:
1. Privacy
Each business is unique. Some business may have a constant stream of clients in and out of the office, others may be completely reliant on phone calls, and others may solely use an office as a place to collaborate after endless days of meetings and travel. With regard to each business's individual needs, an effective HR manager will search for a space that allows for the appropriate amount of privacy for their team. This could mean cubicles, reservable meeting rooms, or a completely open layout. Whatever the privacy policy / necessity, this need should be reflected in the company's space.
2. Floor Plans
Similarly to privacy, each team needs to pick the correct layout for their space to increase efficiency and collaboration for their team. The office needs to be broken out into different functional areas based on the business, and how the company wants to portray the brand within the space. Is there a need for separate conference or meeting rooms, and will clients be brought into the space for presentations and pitches? Even when considering common space for employees to collaborate or relax, is there a way to organize the area to enhance the professional image of the space. An HR manager understands that office layout affects interaction, with customers as well as between employees, and can completely alter a brand's image.
3. Input from Employees
When moving to a new office, should employees beyond upper management have a say in the new space? That all depends on the team! If a business is rapidly expanding, even a small team might not understand a founder or HR manager's choice in the new location and vision for growth. If a brand is upgrading to a new space with the existing team, however, it might be beneficial for each team member to voice their opinion on what they lacked in their previous office and what could be improved upon.
4. Furniture and Interior Decorations
How a space is decorated should align with the business - what the company actually does as well as the brand's voice. A young and creative media company does not operate within an office the same way as a boutique law firm would, and the way each business designs their space should correlate appropriately. An HR manager should consider innate aspects of the space, such as natural light and location. They should also be able to envision any decorative upgrades that could aid their specific business, such as a whiteboard wall for collaborative brainstorming, or artwork and a color scheme that would inspire the team.
5. Culture
Employees want to feel valued by the team they are joining, and creating an office culture unique to the business is definitely partially reliant on the space a team comes into each day. Whether the HR team deems flexible schedules, stability, advancement opportunities, or a work/life balance the most important for their unique team, this should be reflected in the space. Each office should promote company bonding as well as each individual's growth, and inspire employees to want to advance the business. The design of a space and how it is branded convey how a company interacts with employees and customers alike. Branding goes beyond the service a business it providing but also extends into the physical space. Online and offline, a business should be a cohesive unit.
6. Expansion and Hiring
Is your business planning on expanding, and is that growth happening in the near future? Will there be training or onboarding required for new employees, and how will these situations affect the space? What is the budget associated to incorporating a new employee into the office (added team members, resources, etc.)? An HR manager should consider all details around expansion for a growing business.
7. Maintenance
Repairs, cleaning services, technical installations, etc. What are the maintenance services that will be necessary for a specific business, and which of these amenities come included in the space? Often times a landlord will offer regular updates to certain systems, but other specific upgrades that a unique business may need will not be covered by building maintenance fees. HR managers should keep these costs in mind, as they can add up with each upgrade a business requires for their office.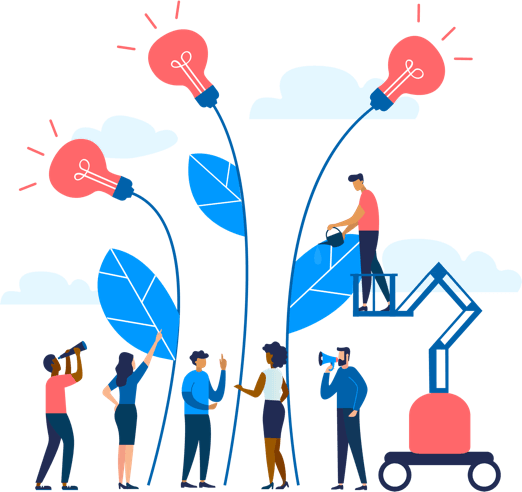 See how Namely's flexible solution will help you streamline your HR processes by having your people, payroll, and benefits info all in on place.
Get a demo
Subscribe
Get the latest news from Namely about HR, payroll, and benefits.
Get the latest news from Namely about HR, Payroll, and Benefits.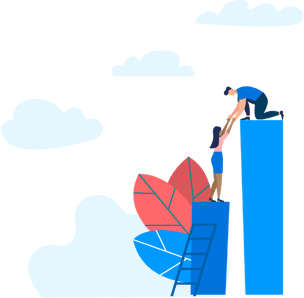 X
Get the latest news from Namely about HR, Payroll, and Benefits.