Recruiting
Salary History Questions Face Legal Trouble
Key Takeaways:
A new Massachusetts law bans recruiters from asking about salary history.
New York City is weighing a similar measure.
A California bill, if signed by Governor Jerry Brown, will make it unlawful for employers to use salary history when determining or justifying compensation.
A proposal for a nationwide ban has also been introduced in Congress.
Legislators across the country are considering a bold, new approach to ensuring pay equity: making it unlawful to ask about a job candidate's salary history. And according to some HR leaders, the strategy could "eliminate the gender wage gap within a decade."
The Massachusetts Approach
Last month, Massachusetts Governor Charlie Baker signed legislation that, effective 2018, will ban recruiters from asking about past compensation. The law's drafters argued that allowing employers to base compensation on prior salary only perpetuated the gender pay gap, as women often earn less than men in their first job. And if the law works as designed, it may benefit other groups as well—college graduates who started their first job during the Great Recession, when wages were lower across the board, may see their wages "catch-up" to modern rates.
A number of states, most recently Maryland and California, have acted in recent years to strengthen their equal pay laws. Most have focused on broadening their statutes from "equal pay for equal work" to "equal pay for comparable work," believing the former's narrow focus makes it too easy for guilty employers to justify disparities. A janitor and hotel housekeeper may technically serve in different roles, but their job responsibilities are comparable—and under these new laws, should be rewarded with comparable pay.
The Massachusetts law, while also shifting the state to the "comparable work" model described above, goes a step further than its predecessors by attempting to target pay disparities at the earliest opportunity—the hiring process.
New State, Federal Developments
A number of state and city lawmakers have recently aligned themselves with the Massachusetts model. And as is the case with most other major labor movements, New York and California happen to be on the forefront.
On August 16, the New York City Council introduced a proposal prohibiting city employers from requesting a job candidate's salary history. If the applicant discloses that information anyway, the employer cannot rely on it when determining the new hire's salary. The ordinance will be up for Council review later this month and could be approved as early as this fall. If enacted, it will give employers 120 days to comply.
Two weeks after the New York City proposal was introduced, California's state legislature passed a similar measure, but with one exception—while employers would be barred from using salary history to determine a new hire's compensation, they could still ask for it during the interview process. This exception enables the employer to determine whether a candidate's past salary far exceeds what the business has allotted for the position, in theory saving both parties' time. The bill also forbids employers from using an active employee's salary history as part of a defense against an equal pay claim. These caveats were made in response to the legislature's failed attempt in 2015 to pass a wholesale ban like Massachusetts's. The current bill awaits Governor Jerry Brown's signature, due by the end of the month. While the governor has not voiced a stance on the potential law, his administration's recent $15 minimum wage hike and historic granting of overtime pay to farm workers hints at it having an appetite for labor reform this year.
While it was predicted that other cities and states would follow Beacon Hill's example, few imagined that Congress would enter the fray so soon. On August 30, Eleanor Norton Holmes, a delegate representing the District of Columbia, announced that she and two representatives would introduce legislation in Congress banning the salary history question across all 50 states. While the bill's prospects are bleak (other major labor reforms have struggled in this Congress), its formal consideration alone may be enough to give equal pay advocates hope. The Massachusetts approach, considered radical at first, may gain new legitimacy in the eyes of legislators across the country—just like the $15 minimum wage did earlier this year.
-----
HR professionals should keep a close watch on events in New York City and California, as they could spur legislative action elsewhere. Colorado advocates may already be drafting a new proposal after similar bid failed last spring. Their path to reform could be clearer than ever before. Judging from the speeches made at the Republican and Democratic party conventions this summer, both sides of the aisle may be coming closer together on equal pay.
Will this new approach find broader acceptance? It was another controversial Massachusetts law—the 2006 Healthcare Reform Bill—that ultimately inspired what would become the Affordable Care Act. Whether this Bay State experiment finds the same success remains to be seen.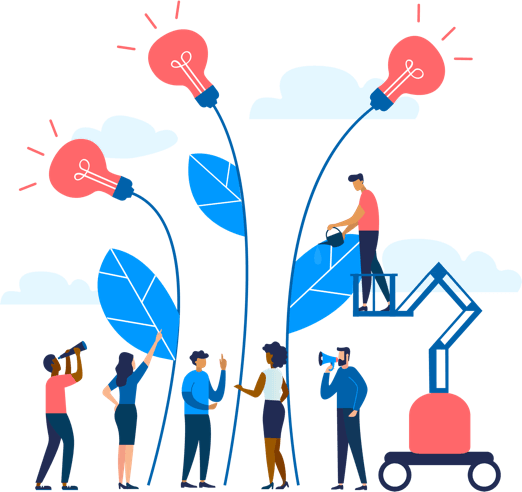 See how Namely's flexible solution will help you streamline your HR processes by having your people, payroll, and benefits info all in on place.
Get a demo
Subscribe
Get the latest news from Namely about HR, payroll, and benefits.
Get the latest news from Namely about HR, Payroll, and Benefits.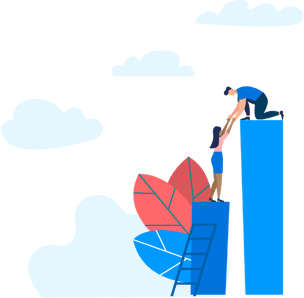 X
Get the latest news from Namely about HR, Payroll, and Benefits.