HR
How Automation Drives Revinate's Employee Experience & its ROI on Namely

"For my entire childhood, until I was off my dad's medical plan, my name was spelled wrong," said Revinate's Senior HR Manager, Kristin Wyke. "Every time I went to the doctor I would say, 'no, that's the wrong spelling.'"
It was all because of a manual error. Someone, at some stage of the benefits enrollment process, spelled her name wrong. It's not surprising though, since at that time, enrollment involved manually writing and rewriting the same information on a variety of different benefit forms.
"Historically, I had to log into six different benefit carrier systems and enter information for each new hire and their dependents. It was tedious work." Wyke said. "When you're doing 100 or more inputs a week, there will be slip ups."
Old Industry, New Practices
No one wants to live 22 years having to explain at each doctor's visit that their name is actually spelled K-r-i-s-t-i-n, not K-r-i-s-t-e-n. While a misspelled name might not be enough to push an employee to leave, it can affect their perception of the company's practices.
Employees want their employers to be detail-oriented, diligent, and effective about HR-handled workplace processes.
Wyke and her team at Revinate know a little about giving employees what they want. This year, the hospitality technology start-up was named by Forbes as a top seven best enterprise software startups to work for. Getting an award like this speaks to the heart of human resources.
That's why today, HR departments are shifting their focus onto the employee experience—to create an environment that encourages, enables, and sustains the disruption in other departments necessary to achieve business growth and success.
"Building that agile environment in HR takes guts though," says Wyke. Between legal compliance and extensive implementation processes, these are large undertakings that require a lot of time—but she says it must be done.
That's what she told a fellow professional who was admiring Revinate's new performance review system. "Once you roll it out, it makes things more adaptable for HR in the future," Wyke said. Putting the work in today will save HR hours of tedious work down the road. By improving the HR professional's experience, she has more time moving forward to improve the employee experience.
Automation through Namely
How do you simplify the HR professional's experience? For Wyke, it's all about automation—especially for an HR department of two, managing 130 employees in five countries. "If you have a small team, you have to automate things," she said. "Because we have one system of record and solid processes that we never had before, we can keep our headcount low."
Revinate chose Namely's all-in-one platform and has automated payroll, benefits, performance reviews, and more. Automating everything means simplifying large processes, but also reducing smaller administrative tasks for HR, managers, and employees.
The most significant improvements she saw come out of implementing Namely include eSignature capability for onboarding, benefits enrollment, and digital performance reviews.
With Namely's eSignature tool, her employees don't have to manually complete paper onboarding documents. Instead, they can do it via their computer from the comfort of their desk, and Wyke can digitally gather the required forms and file them with ease.
"Remembering to hand out forms in the meetings and have everyone fill them out is a hassle," she said. "It's one of those things that's so administrative and that no one wants to deal with." Now she doesn't have to.
When it comes to benefits enrollment, she only has to approve each employee's information with the click of a button, and it's automatically distributed to every benefits carrier. This means a more accurate enrollment, a straightforward process for employees, and an overall better experience. The move to automation not only made repetitive open enrollment entries a thing of the past, but it also freed up her schedule.
Now, with Namely, the performance review process for everyone launches simultaneously through a streamlined workflow. Previously, the annual employee review was a weekly occurrence because each person received feedback on their work anniversary. It became much simpler when all of the performance reviews, and corresponding compensation reviews, moved to a singular, company-wide date through the new platform. The platform triggered reminders and directed performance reviews to the correct parties to create a seamless assessment approach.
Wyke knows that the employee experience is at the core of HR—that's what drives her strategy. So supporting an innovative environment through automation was a no-brainer. When it comes to the future, she follows her own Individual Development Plan. "I made it my responsibility to try to be an expert in my field," Wyke said. "I want to build my network and utilize it to make the best HR program for Revinate that I can."
Automations large and small make the HR experience simple and facilitate a better employee experience.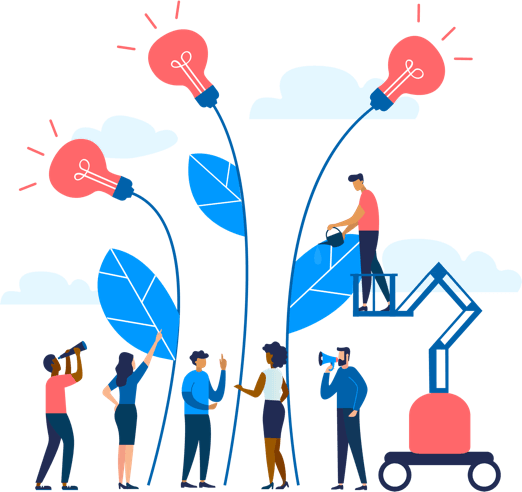 See how Namely's flexible solution will help you streamline your HR processes by having your people, payroll, and benefits info all in on place.
Get a demo
Subscribe
Get the latest news from Namely about HR, payroll, and benefits.
Get the latest news from Namely about HR, Payroll, and Benefits.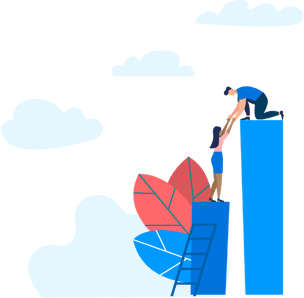 X
Get the latest news from Namely about HR, Payroll, and Benefits.