Talent
Recruiting Generation Z in the Financial Services Industry

In recent years, Gen Z employees have taken the workforce by storm—but that doesn't mean they're flocking to every industry equally. This influx of younger workers has left a huge generational gap in some fields—especially finance.
Now, HR professionals in the financial services industry are trying to figure out exactly how to attract and hire Gen Z candidates.
Who is Gen Z?
Before we dive into how to recruit Gen Z in the finance industry, let's start at the beginning: who is Gen Z?
Members of Gen Z were born between 1997 and 2012. They grew up in a world that had smartphones and free wifi, making them technology experts. Since they saw how the 2008 financial crisis affected their parents, Gen Z employees crave financial stability and security. They are also competitive when it comes to starting and growing their careers. According to a recent study, a quarter of Gen Z job seekers start looking for a role during their freshman or sophomore year of college, half begin their search junior or senior year, and only 1 in 10 wait until after graduation. With that said, Gen Z employees are eager to learn and constantly striving to develop new skills, make connections, and move up the career ladder.
Gen Z in the Finance Industry
According to Gallup, millennials and Gen Z employees make up 46 percent of the US workforce. Unfortunately for finance companies, their industry isn't exactly at the top of the younger generations' minds. In fact, a recent study found that 78 percent of Gen Z job seekers consider entertainment the most prized industry, with tech right behind it. As they also prepare for an aging workforce, HR professionals in the financial services industry are left wondering what it will take to change Gen Z's mind.
Gen Z Candidate Experience - Seamless Onboarding Process
So where do you even start? Let's take a look at the hiring process.
When targeting Gen Z in your recruitment efforts, it's crucial to deliver a personalized candidate experience. Candidates who have a positive experience during the hiring process are 38 percent more likely to accept an offer. By using a recruiting solution, finance companies can streamline and automate the entire hiring process, from attracting Gen Z candidates and coordinating interviews to conducting background checks and extending offers.
But the hiring process doesn't end after a candidate accepts an offer. That's where onboarding comes in. Effective onboarding directly increases employee retention by helping your Gen Z employees feel welcomed from day one. In fact, Glassdoor found that companies with a strong onboarding process improve their employee retention by 82 percent. If a new hire doesn't have a positive onboarding experience, they are twice as likely to search for other job opportunities and leave the company.
Prior to COVID-19, typical onboarding was kicked off by greeting new hires in the lobby and taking them on an office tour. Luckily, with the right onboarding software, virtual onboarding programs can be just as welcoming and seamless as in-person ones.
Offer Gen Z Benefits Packages
With the majority of its workforce consisting of Generation X and millennials, it's important for finance companies to recognize that Gen Z employees have different expectations and priorities—especially when it comes to benefits. Between paying rent, saving for retirement, and everything else in between, Gen Z has its own set of financial issues. This is why benefits like 401k matching will become a must-have for Gen Z employees. Since 86 percent of younger employees would commit to a company for 5 years if it helped pay back their student loans, offering student loan repayment assistance as a benefit will also continue to give companies a competitive advantage when hiring.
In addition to financial benefits, wellness benefits are also a priority for Gen Z employees. From expanding Employee Assistance Programs to offering virtual mental health support, many companies are enhancing their wellness benefits. In fact, almost 40 percent of employers added to their wellness benefits last year. As HR professionals in the financial services industry continue to adjust their benefits plans to attract and retain Gen Z, that percentage will likely keep increasing this year.
Empower Your Financial Services Workforce
Once they hire Gen Z candidates, finance companies need to have other strategies in place in order to retain them. Since 64 percent of Gen Z employees consider career growth a top priority, professional development and continuous learning can have a huge impact on how long they stay at a company.
Hosting ongoing lunch and learns, webinars, mentorship programs, and other upskilling opportunities can help empower financial services workers, feed their appetite for personal and professional growth, and retain top performers. Involving financial services leadership can make a significant difference, showing Gen Z employees that leaders at the highest level of their organization care about their individual career growth.
---
Find out more about HR in Finance
Over the past few years, HR in the finance industry has changed drastically. So other than targeting Gen Z candidates, what trends can we expect to see going forward in HR for finance companies? Find out in our latest eBook.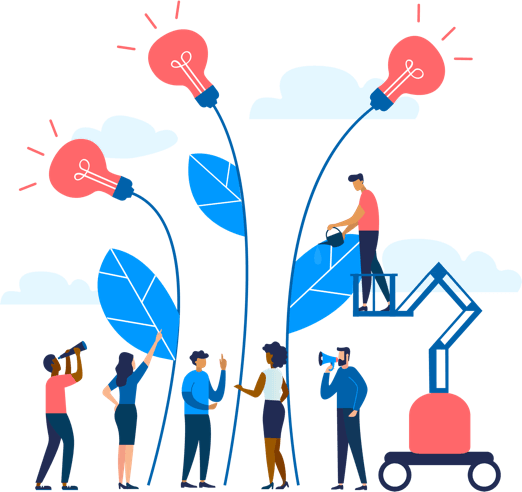 See how Namely's flexible solution will help you streamline your HR processes by having your people, payroll, and benefits info all in on place.
Get a demo
Subscribe
Get the latest news from Namely about HR, payroll, and benefits.
Get the latest news from Namely about HR, Payroll, and Benefits.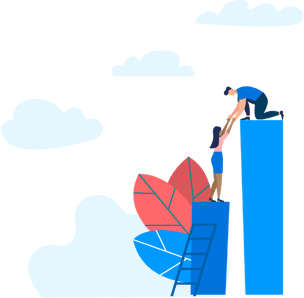 X
Get the latest news from Namely about HR, Payroll, and Benefits.