Benefits
4 Reasons to Offer Employees an Education Stipend
Learning new things is one of the best ways we can grow—both as individuals and professionals. Just as teachers encourage their students to learn new things, managers should encourage their direct reports to do the same. But while most companies want their employees to pick up new skills, few actually invest in professional growth.

A 2019 report by business education software company Axonify found that 76 percent of employees said they would find a job more attractive if it came with learning and development opportunities. But the same report found that only 41 percent of employers actually offer those opportunities.

Offering an education stipend to employees helps them learn new skills and invest in their personal growth. For a company, that can translate to happier and more productive employees and can even help employers fill skill gaps or hard-to-fill roles.

Interested in offering your employees an education stipend? Below, we'll look at how you can introduce this fringe benefit at your organization and how it can benefit your business.
What Is an Education Stipend?
An education or learning stipend is a sum of money allotted to each employee for a learning initiative of their choosing. Employees might choose to take an SEO course online, learn Spanish at night school, buy a coding textbook—the list goes on. As long as it's put toward their own education, an employee can typically use an education stipend however they'd like.

Education stipends are non-taxable items and can be given out monthly, quarterly, semi-annually, or annually. Stipends should be used at an employee's discretion, but some companies may require a manager or department head's approval.

So, why should your company offer an education stipend?
1. Attract and Retain Talent
Thirty-five percent of the workforce are millennials, making them the largest generation in the office today. Among them, 87 percent consider potential career growth and development opportunities an important aspect of a job. When you include other generations, as well, 80 percent of employees say that some form of continuous learning is "important" or "very important." This being said, it's clear that education stipends can go a long way to make employees feel more connected to their jobs and your company—and thus, helping you retain talent for longer.

When it comes to attracting top talent, it's not all about paying the highest salary. Offering an education stipend signals to potential employees that you care about their personal and professional development and want to see them grow—even in ways not directly related to their current role. With this in mind, you should make sure to highlight the education stipend benefit in your job postings and careers page so candidates are aware of this opportunity.
2. Increase Employee Engagement
When it comes to keeping employees engaged, creating a company culture that encourages and values continuous learning and innovation is key.

Fostering a culture of continuous learning at your company motivates employees to think outside of their direct roles, take the initiative to tackle larger projects, and collaborate with one another on company-wide strategy.

Keep in mind, when employees use company resources to pursue outside learning, they'll also bring that knowledge back to the company and help increase internal knowledge. This can lead to your company introducing more efficient processes or technologies in place as a result of their external education. This is especially useful for smaller companies where employees must wear many hats—for every new skill your employees learn, you're adding a valuable new resource to your team.
3. Keep Employees' Skills Sharp
While it used to be the norm for employees to stay with the same employer for the duration of their career, that's no longer the case. Showing your employees that you're invested in their development—both for their time spent with your company and their future employment—is now more important than ever.

By allowing employees to choose how they use their education stipends, you also give them the opportunity to pursue a new field or skill that they can then leverage into an internal promotion or an entire career change. Instead of job hopping to a new company, they might job hop to a new role or department within your organization, letting you maintain that industry knowledge and maintain headcount.

This can be especially enticing in industries that are rapidly changing, like manufacturing or technology. By providing an avenue for quick growth and encouraging a learning mindset throughout the company, you can facilitate employees to learning new or innovating technologies so your business can keep up as the industry evolves.

Ultimately, by investing in employee development now, you may see immediate growth in your company that will benefit everyone for years to come.
4. Boost Employee Happiness
Employees who feel trusted and supported enough by their company to learn new skills—and have the autonomy to decide what they'll learn and when—will be happier with their job and employer. Trust is an important building block of any high-functioning team and an education stipend is a smart way to build trust while supporting company growth.

Not to mention, happier employees are more engaged and productive, which means that you're not only bettering your employees, but they are in turn bettering your company. It's a win-win.
---
Employees today want to get something more than a paycheck from their job. They also want to feel like they're gaining valuable experience, developing professionally, and learning skills that will help advance their careers. Education stipends are a simple but effective way to provide those opportunities to employees while also supporting your own company's growth.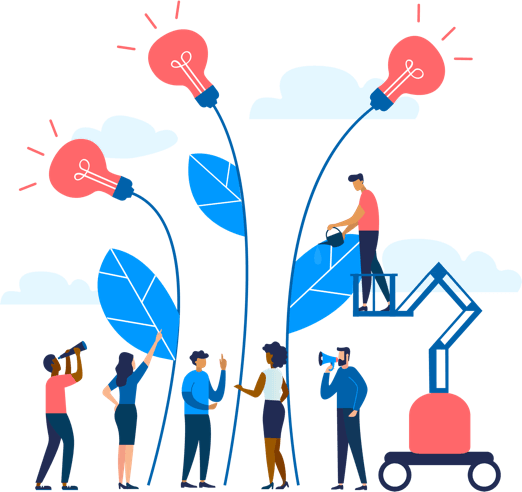 See how Namely's flexible solution will help you streamline your HR processes by having your people, payroll, and benefits info all in on place.
Get a demo
Subscribe
Get the latest news from Namely about HR, payroll, and benefits.
Get the latest news from Namely about HR, Payroll, and Benefits.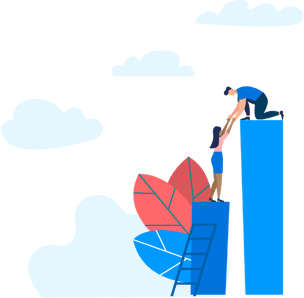 X
Get the latest news from Namely about HR, Payroll, and Benefits.