HR
10 Qualities & Skills Every Successful HR Professional Should Have

HR is not for the faint of heart. Managing the employee experience, recruiting top talent, overseeing benefits enrollment, and processing payroll just begin to scratch the surface of an HR practitioner's day. All of those responsibilities require a select, unique set of skills and not everyone is cut out for the job.
These are some of the most important qualities an HR professional should have to excel in the workplace.
1. Be Organized
HR pros have a lot on their plate, that's why it's so important to stay organized. HR is pulled in so many directions and interrupted so many times throughout the day that you need to be able to switch gears at the drop of a hat. Invest in sticky notes, to-do lists, task management software—whatever helps you prioritize your day, improve your daily workflow, and keep you on track to meet your goals when interruptions arise.
2. Communicate Effectively
Being a good communicator is an essential skill for any people-facing role. From interviewing job candidates to solving issues around the office, being able to communicate your ideas and decisions effectively will help you tackle whatever comes your way.
3. Lead by Example
Most HR professionals are natural born leaders. While they might not necessarily view themselves as a "people person," they are generally empathic and find joy in helping the people around them grow and reach their full potential. Whether you oversee direct reports or just help your employees out around the office, HR practitioners need to lead by example and ensure their talent has everything they need to have a successful career at your company.
4. Enjoy Solving Problems
Any HR practitioner will tell you, there's no such thing as a dull day in the office. Whether it's resolving a workplace conflict, figuring out how to educate your employees on your benefits offerings, or building your hiring strategy, there's always something exciting to work on. HR pros need strong problem-solving abilities to be able to make the right call at every situation and think and act fast in order to avert a crisis.
5. Be Comfortable Making Difficult Decisions
Unfortunately, HR isn't all fun and games. More often than not you'll have to put what is best for the company ahead of your personal desires, whether that's assisting with layoffs or scaling back employee benefits. HR pros have to be adaptable and make difficult decisions on a daily basis. Knowing your decisions impact the lives of your employees and their families can be a daunting realization, but being able to make the right call for the good of business is an important and necessary skill for any HR pro.
6. Take Risks
Sometimes you may find yourself in a situation that requires you to trust your gut and take a risk, even if it means you might make a mistake. When it comes to hiring new talent or implementing a new HR initiative, you may have to embrace the unknown and take a leap of faith. We all make mistakes, but successful HR pros treat every failure as an opportunity to iterate on their idea and to grow professionally and personally.
7. Love Data
Being able to build a great presentation is a must for any HR pro. Thanks to modern HR software, today's HR pros have access to all of their company's people data right at their fingertips. Measuring workplace trends and visualizing the impact of your initiatives is easier than ever before, making it easier than ever to prove your team's worth and ace your next senior leadership presentation.
8. Be a Talented Multitasker
Benefits administration, culture curations, recruiting strategy, employee engagement—there's really nothing HR ­doesn't do. ­Any HR pro needs to be a good multitasker to keep up with all the different responsibilities and issues that can arise throughout the workday with no notice. All HR professionals need to be able to wear many hats throughout the day and stay on track with their everyday duties.
9. Have Strong Ethics
HR teams handle sensitive and confidential employee and business information every day. HR professionals are responsible for keeping that information under lock and key to prevent it from falling into the wrong hands. That means working closely with your IT team to ensure your security practices are up to date and your team is aware of phishing scams or other security risks. Having strong ethics is one of the key competencies every good HR professional should have.
10. Love Learning
HR is always changing and HR professionals need to keep up. New compliance laws, employee expectations, and benefits are just a few of the ever-changing facets of the industry HR pros. Odds are changes within your own company will keep you on your toes too—like headcount changes, new senior leadership, and mergers or acquisitions—which can send a whole new slew of challenges your way. HR professionals need to constantly have an ear to the ground and stay up-to-date on the newest laws, ideas, and benefits in the industry.
---

There's never a dull day when working in HR. It's one of the few jobs at a company that has a hand in every aspect of the employee lifecycle, from a new hire's first day to their last. Keeping up with all of those responsibilities requires a special skillset and personality to lead a successful career in HR. This list only begins to scratch the surface on what qualities make a great HR professional, but if the above skills and challenges excite you, odds are you might love a career in HR.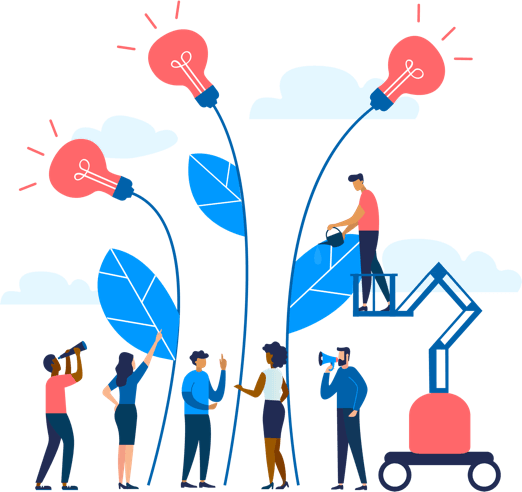 See how Namely's flexible solution will help you streamline your HR processes by having your people, payroll, and benefits info all in on place.
Get a demo
Subscribe
Get the latest news from Namely about HR, payroll, and benefits.
Get the latest news from Namely about HR, Payroll, and Benefits.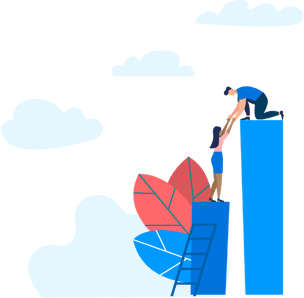 X
Get the latest news from Namely about HR, Payroll, and Benefits.