HR
PTO Benefits, Vacation, Sick Leave: What's the Difference?

PTO benefits are crucial to employees' mental health and productivity. However, balancing business needs with employees being out of office can be a challenge for some companies—especially on top of staying compliant with federal, state, and local laws.
When designing a time off plan, companies must decide whether to implement separate sick leave and vacation policies, or combine them into a PTO policy.
To get a better understanding of PTO benefits vs separate policies and what works best for your organization, let's take a closer look at each option:
Vacation Time
It's no secret that employees who have time for leisure and rest tend to be happier and more productive. Providing your employees with sufficient vacation time is vital for preventing burnout and retaining quality staff.
Many employers have a vacation policy in place where time accrues according to seniority. With this policy, employees need to receive approval in advance in order to take time off. When vacation and sick time are pooled separately, they are often accrued separately at different rates.
In general, vacation time is expected to be used as a respite from work. It is not intended for illnesses or medical emergencies, unless employees have run out of sick time. In many states such as California, vacation time is considered part of employees' benefits packages. Any unused vacation time must be paid out to employees when they leave the company.
Paid Sick Time
In the post-pandemic workplace, it's critical for companies to have a strong sick leave policy. Sick time is expected to be used when employees are ill or injured. This means communicating that employees should stay home when they are not feeling well—especially if they have an infectious disease that could be transmitted to coworkers. Plus, your employees will heal faster and produce better quality work if they are given adequate time to recover.
While there is no federal law requiring companies to provide paid sick leave, several states and jurisdictions require it. Even if your state does not, failing to provide paid sick time can leave employees with no choice but to come to work when they are ill. This can increase the risk of spreading illnesses and diseases, while also negatively impacting employee morale.
Unlike vacation time, unused paid sick leave does not have to be paid out to employees when they leave the company.
Unpaid Sick Time
There are a number of federal laws requiring employers to provide unpaid job-protected leave to employees for medical and family reasons, including the Family and Medical Leave Act (FMLA) and the Americans With Disabilities Act (ADA). Both organizations and their employees should understand the entitlements provided by each of these laws and what that means.
If your company has at least 50 employees, FMLA entitles them to 12 weeks of unpaid leave a year to manage family and medical issues. This includes situations like childbirth, adoption, and caring for a serious medical condition for themselves or a family member. The ADA has extended this to individuals with disabilities and requires employers to provide disabled employees with additional unpaid job-protected leave.
PTO
Many employers have switched to a PTO benefits model that combines paid vacation and sick time into one pool of Paid Time Off (PTO). A PTO policy can be a designated amount of time, unlimited, or accrued.
The time can be used for vacation, illness, doctor's appointments, jury duty, personal days, or whatever employees need to take time off for. While there is much debate on whether to have a PTO policy versus separate sick and vacation policies, companies are increasingly leaning toward this PTO model to stay competitive in the job market.
What are the advantages of PTO Benefits?
Many HR professionals prefer PTO policies because it only gives them one bank of time off to manage. It also allows companies to have a single consistent policy throughout different states and jurisdictions. Not only does having a PTO policy simplify recordkeeping, but it also reduces unscheduled absences and provides employers with more notice of time off.
Moreover, employees enjoy the flexibility provided by PTO policies. They don't need a doctor's note to come back to work after being sick and they can be honest about needing time for a personal or mental health day.
What are the disadvantages of PTO?
Since PTO policies combine paid vacation and sick time, employees tend to use more of their time off for vacations—which increases the chances that employees may come to work sick. PTO policies are also unpopular among employees who have ongoing health issues. They essentially lose time off for leisure by using their PTO to take care of themselves.
Leftover PTO doesn't have to be paid out when employees leave their company unless they are in a jurisdiction where vacation time is legally required to be paid out. In those cases, the entire remaining bank of PTO must be paid to employees, which can be a higher amount than if vacation and sick time are separated. Therefore, it is not uncommon for companies to reduce the total amount of paid time off when moving from a split policy to a PTO policy.
---
In the post-pandemic job market, unlimited PTO policies will become more enticing to candidates seeking flexibility and convenience. To learn how your company can attract top talent by implementing an effective unlimited vacation policy, check out our blog post.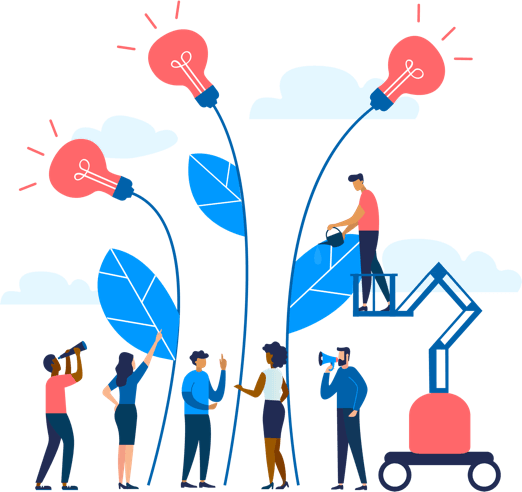 See how Namely's flexible solution will help you streamline your HR processes by having your people, payroll, and benefits info all in on place.
Get a demo
Subscribe
Get the latest news from Namely about HR, payroll, and benefits.
Get the latest news from Namely about HR, Payroll, and Benefits.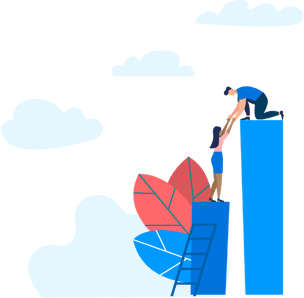 X
Get the latest news from Namely about HR, Payroll, and Benefits.