HR
Prioritizing Mental Health for Remote and Digital Workforces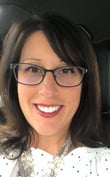 Employee mental health and wellness continues to be a rising concern in the U.S. workplace. According to the AIS Workplace Stress Survey, 80 percent of American workers feel stress on the job, and 1 million workers are absent every day due to stress. This job-related stress is a leading cause of anxiety, burnout, and other mental health conditions.
To make matters more complicated, the global pandemic, tumultuous economy, and uncertain job market have further escalated stress levels for workers over the last several months.
And stress and anxiety on the job isn't just impacting employees—it's also affecting businesses, with statistics showing that the mental and physical health cost of workplace burnout runs as high as $190 billion per year for companies of every size and scope.
U.S. Workers Are Reluctant to Reveal Mental Health Needs
Despite rapidly growing anxiety and mental health issues among employees, many are reluctant to take time away from work for self-care due to the fear of potential repercussions from employers. A Scientific American report revealed that out of nearly 10,000 people surveyed, an alarming 55 percent of participants said they were afraid of getting punished for taking time off to attend to their mental health.
Remote Workers Face Unique Mental Health Challenges At Work
The global pandemic has not only amplified stress levels for U.S. workers across the country—it's also created new challenges for employees as they work remotely. Working from home is a trend that's likely to continue even after the pandemic ends. A Gartner Survey that polled company executives found that 80 percent of participants planned to allow staff members to work remotely part time post-COVID. The same study showed that 47 percent of executives would allow employees to work from home full time.
Working off-site delivers a wide range of professional and personal advantages. Remote employees enjoy increased scheduling flexibility and eliminate their commutes.
However, it's important for HR professionals to recognize that this model also brings on unique stressors and challenges. Remote employees may experience heightened feelings of isolation. They can struggle to feel connected with their company and colleagues. Moreover, employees who work from home may find it exceedingly difficult to achieve and maintain a healthy work-life balance.
HR Professionals Can Help Remote Workers Prioritize Mental Health and Wellness
Most business owners and HR professionals recognize the importance of prioritizing employee mental health and wellness. However, the lines and protocols become a bit blurry when it comes to promoting wellness for employees who never come into the workplace.
While supporting your remote employees' wellness may require extra effort and creativity, it is well worth the time and resources. Implementing a few proven strategies and techniques can make a real difference.
So, what can HR leaders do to prioritize mental health within remote workforces?
Here are a few tips:
Go Beyond Physical Health Initiatives
It's common for HR leaders to promote physical health in the workplace, but many overlook the importance of also including mental health components. A great first step for HR professionals is to include mental health awareness in existing physical health initiatives within the company. Offering mental health and wellness resources and encouraging employees to seek help when needed can raise awareness and let your remote workers know that mental health is an organizational priority.
Offer Mental Health Days
Encouraging remote employees to practice self-care can help reverse the stigma associated with mental health. Mental health days offer employees a much needed break and give them time to decompress without focusing on work.
Coordinate Virtual Events
It's easy for remote workers to feel isolated. While an off-site model may work for an employee's lifestyle or productivity needs, humans still need social interaction. Using digital tools like Slack, Zoom, and other online apps can increase off-site staff opportunities to get to know each other better and interact more consistently, developing communication and connection.
Encourage Healthy Boundaries
Many people assume that the flexibility of remote work promotes a work-life balance. Unfortunately, that's not always the case. Working from home often means that remote workers struggle to separate their personal life from their professional life. Not carving out boundaries around work can quickly compound employee stress and burnout levels. HR leaders should regularly provide remote employees with resources to help them draw healthy boundaries around the number of hours they work. They should also support consistent breaks throughout the day and respect designated "time away" from work when employees aren't expected to log in or check emails.
Check In Consistently
Schedule regular check-ins with any employees who work remotely to keep communication lines open, establish rapport, and build trust. These calls offer an opportunity to discuss performance and project feedback, as well as any challenges remote employees may be facing. Establishing regular contact can help employees feel more comfortable sharing their struggles. This also proactively identifies and addresses concerns, before they become more complex.
---
Want to learn more about employee wellness within a remote workforce? Check out our blog post, How to Rethink Wellness Benefits (In Relation to Virtual Work & COVID-19).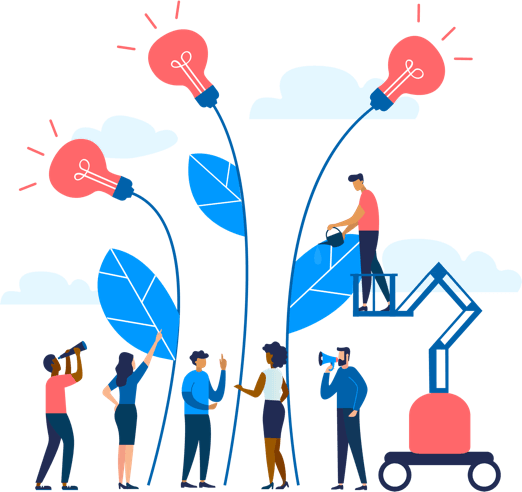 See how Namely's flexible solution will help you streamline your HR processes by having your people, payroll, and benefits info all in on place.
Get a demo
Subscribe
Get the latest news from Namely about HR, payroll, and benefits.
Get the latest news from Namely about HR, Payroll, and Benefits.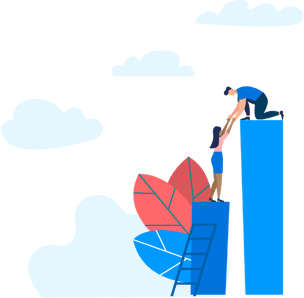 X
Get the latest news from Namely about HR, Payroll, and Benefits.