Talent
HR's Guide to Pre-Boarding: 10 To-Dos Before an Employee's First Day

Accepting a job offer can be an exciting, albeit anxiety-inducing, life event. Leaving behind a familiar role and team to dive into a new company can be overwhelming, but HR can help make the transition much smoother.
Perfecting the employee experience at all stages of the employee lifecycle is more important than ever in today's job market. Job seekers have more employment opportunities and decision-making power than ever before (so much so that employee ghosting is on the rise).
That's where "pre-boarding" comes in. Pre-boarding is the period of time between a job applicant signing their offer letter and day one on the job. Having a strong pre-boarding experience can reduce the number of no-shows and inspire employee loyalty from day one. Here are 10 ideas to help you and your team build the perfect new hire pre-boarding program:
1. Say Congrats
While hiring a new employee might be routine for you, odds are your new employee doesn't accept a job offer every day. Be sure to properly congratulate and celebrate your new employee's acceptance. Encourage the candidate's head recruiter, hiring manager, and new teammates to reach out via email to welcome the new employee to the team.
2. Involve Current Employees
Aside from having a new hire's teammates congratulate them over email, you can also share the new hire's LinkedIn profile and suggest your employees connect with their new teammate for an introductory call—particularly if some teammates didn't meet the new hire during the interview process.
3. Set-Up Their Company Email
Before your new employee's first day, set up their new company email. Just confirm their preferred first and last name for the email before creating it. Once their inbox is up and running, have their manager invite them to any ongoing team meetings and one-on-ones, so they aren't staring at an empty inbox on day one.
4. Collect Personal Information
Ask your new employee to share any necessary personal information for your records. At a minimum, consider collecting their name, preferred nickname, cell phone number, emergency contact info, and a photo. If your company uses an HRIS, ask the new hire to fill out the information directly through the system. You can even add a custom information field, like t-shirt size or dietary restrictions.
5. Send Them Swag
Show your new hire some love by shipping them some company-branded swag. If they mentioned their spouse, children, or pets during the interview process you can include an extra t-shirt or water bottle for them (just be sure you aren't the one to bring up those subjects during the interview process).
6. Schedule a Check-In Call
If your new hire has a delayed start date, consider setting up a phone call or in-person meeting to answer any lingering questions, address any concerns, and discuss any business updates that may have occurred since they signed. That way, your candidate stays connected to the company, and you have the opportunity to address any pain points head-on. If their start date is far off, these extra touchpoints can help reduce the chance that they continue interviewing at other companies or entertain a counteroffer.
7. Share Your Employee Handbook and Benefits Guide
Send your new hire a copy of your employee handbook so they can learn all about your policies, culture, employee resource groups, and more. Using eSignature, ask the new hire to sign your handbook digitally—which will also save some time during onboarding. Next, share your benefits guide with new employees so they have time to look over your healthcare, dental, vision, and voluntary benefits. Once they're familiar with your offerings, open enrollment will be a breeze.
8. Send Them Pre-Trainings
Send your new hire any online training they can complete prior to their first day. You won't have to allocate time during your onboarding process to review the training, and your employees can hit the ground running that much faster. You can also send them your company's organization chart to help them understand who they'll work with and how the company runs.
9. Collect Tax Forms and Direct Deposit Information
No one wants to spend their first day working through a pile of paperwork. Encourage your new hires to fill out and submit their W-4 and I-9 forms before their first day. Note that the I-9 form must be signed within the first three days of your employee's start date. While they're at it, also request their direct deposit information so they can get paid come payday.
10. Send a First Day Email
A few days before your employee is set to start, send them an email detailing exactly what they can expect on their first day. Send calendar invites for onboarding sessions, meetings, and any planned lunches. Share details around office parking, what to wear, what to bring, how to check-in, what time to arrive, etc. so your new employee know exactly what to expect and how to prepare.
*Please note, in some states, you may be required to pay non-exempt hires for any pre-boarding activities that benefit the employer and are completed "off the clock" before their start date. Such activities include reviewing and signing the company handbook, reading emails, having "check-in" meetings, etc. Failure to properly compensate qualifying employees can subject your company to penalties under federal and state wage and hour laws. Pre-boarding activities that benefit the new hire, like enrolling in benefit plans, do not need to be compensated. Be sure to review your state labor laws to ensure you're remaining compliant.
---
A strong pre-boarding program will set your employees up for a successful first day, and more importantly, a successful career at your company. Once you've perfected your employee pre-boarding, it's time to audit the rest of your employee lifecycle.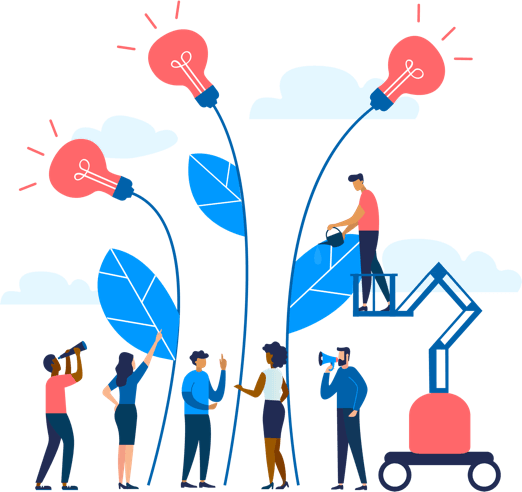 See how Namely's flexible solution will help you streamline your HR processes by having your people, payroll, and benefits info all in on place.
Get a demo
Subscribe
Get the latest news from Namely about HR, payroll, and benefits.
Get the latest news from Namely about HR, Payroll, and Benefits.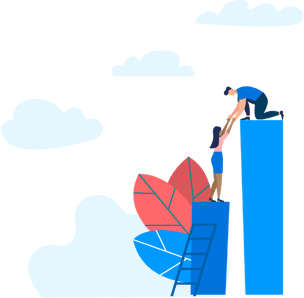 X
Get the latest news from Namely about HR, Payroll, and Benefits.