Talent
Performance Management: The Tech Approach

In this three-part blog series, Namely's VP of Product, Brian Crofts, and Namely's HR Advisor, Sneh Kadakia, are stepping back to look at both sides of the performance management spectrum. By uniting product expertise and HR experience, we hope to offer guidance for those tasked with driving a successful performance management strategy.
(Miss the beginning? Catch up on parts one and two).

As an HR technology company, we realize the incredible ROI that tools have on making HR processes effective and efficient. In the case of performance management, using a product can help you transform your practice into a cultural norm at your company.

We began this series by asking "What comes first when deciding on the right approach? Is it the practice (i.e. what to do), or the tool (i.e. how to do it)?" We believe in starting with your practice—that's how you set the foundation for which capabilities to look for in a product. But technology can lead you to new features that enhance your practice. There should be a continuous loop between the practice and the tool. Allow both to elevate the other, as new and improved HR trends emerge.

Let's take a deeper look at how to think through your product needs, and more importantly, how to adopt a tool that positively impacts all stakeholders in performance management—from HR to people managers to employees.

If you're thinking about adding a performance management tool to your HR technology stack, start by asking:
What is the state of our performance management practice?
What are we trying to solve for or accomplish through the use of a tool?
Is this tool the key to an exceptional performance management practice?
Does a readily available product fit our needs?

As you answer these questions, make sure to involve other key stakeholders as well. That will help you understand how the tool may (or may not) be used by those who partake in performance management.

If you decide to invest in a tool, it's time to work through how the product will impact the execution of your practice. Adding a new tool means an updated process and methodology—this is basically change management at its core. You're asking your employees, people managers and any other support functions to adopt a different way of working through performance management. It requires training and educating your workforce to get them on board with the product. Teaching individuals how to use the technology is the key to enabling success between practice and product.

What performance management features should I consider?
As you research existing products, there are probably two questions that you're going back and forth with:
1) Should I find a product that's customizable to match our current performance management practice?
Or...
2) Should I go with a one-size-fits-all product and adapt our performance management practice to the given capabilities?
Whichever route you take, here are the core features you should look for in a product to truly enable a successful performance management practice:

Interconnected Goal-Setting: Upload, share, and track performance goals at the individual, team, and company level. People managers and employees can use these recorded goals as a benchmark for performance conversations. Plus, employees can visualize how their roles connect to the greater business outcomes.
Multi-User Feedback Collection: Send performance assessment forms to any number of parties that are involved in providing feedback to an individual. This allows for instantaneous organization and tracking of performance feedback from multiple sources.
Automatic E-signatures: Easily record acknowledgement of performance feedback during formal reviews—from HR, people managers and employees. This ensures that all involved parties are aligned on when and what type of feedback was given to the individual.
Performance Data Visibility: Give employees and HR access to prior reviews, in order to track performance over time. This record-keeping is crucial to maintaining a transparent and organized HR practice.
Online Resource Center: Direct all employees to a public document library where you host training, resources and tip sheets. Make it easy for your employees to access information, so HR doesn't have to be the bottleneck for the small things.

What are the benefits to adopting a performance management tool?
If you're making the case to invest in a performance management product, your key stakeholders are going to ask you about the ROI before assigning you any budget. Here are tangible benefits for all parties involved:
Organization and Timely Execution. Administering your performance reviews has never been easier. You can schedule reminders, track participation and send out communications. All of the information is effortlessly collected in one place. The time and energy saved here is invaluable to everyone.
Accurate System of Record. Having all of your performance data in one place—with a time stamp and signature of knowledge—makes your employee records compliant and complete.
Instant Reporting. Being able to pull a report with all of your performance data enables you see the current state of your talent and make employee decisions at an individual, team and company level.
Complete Talent Analytics. Driving performance insights and actions through aggregate employee data unlocks your ability to drive your talent strategy in real-time.
Increased Technology Savvy. As you continue to add HR tools, you uplevel your employees' use of technology for their professional development. This is the gateway to continue introducing other products that will support your HR strategy and your employees.

At the end of the day, HR technology brings your practices to life. In a modern HR practice, it's critical to have instantaneously accessible employee information. That's what helps you drive insights and support decision making. Since employee performance and engagement are proven drivers of business outcomes and company success, invest in tools that increase your ability to manage your talent strategy.
We hope this 3-part blog series helped you think through how to build (or keep building) a strong performance management practice.
To learn more about Namely's talent management features, schedule a free demo today.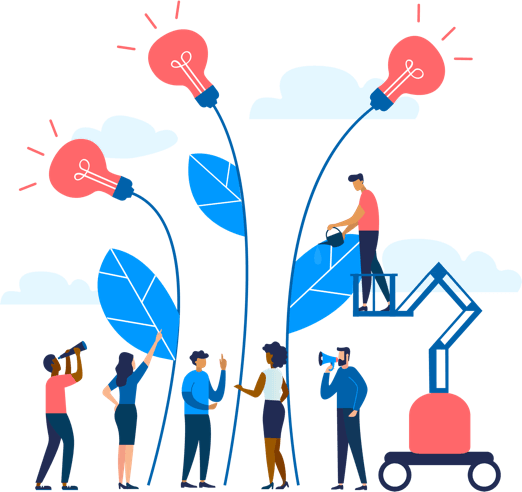 See how Namely's flexible solution will help you streamline your HR processes by having your people, payroll, and benefits info all in on place.
Get a demo
Subscribe
Get the latest news from Namely about HR, payroll, and benefits.
Get the latest news from Namely about HR, Payroll, and Benefits.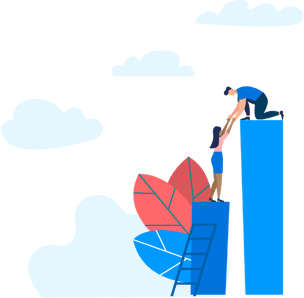 X
Get the latest news from Namely about HR, Payroll, and Benefits.