Talent
Performance Management: Practice Makes Perfect

In this three-part blog series, Namely's VP of Product, Brian Crofts, and Namely's HR Advisor, Sneh Kadakia, are stepping back to look at both sides of the performance management spectrum. By uniting product expertise and HR experience, we hope to offer guidance for those tasked with driving a successful performance management strategy.
(Miss part one? Check it out here).
Practice Comes First
Driving your employee experience comes down to the type of performance management culture you put in place. In part one, we posed the question: What comes first when deciding on the right approach? Is it the practice (i.e. what to do), or the tool (i.e. how to do it)?
Today, we'll start with the practice. Whether you're developing a performance management strategy from the ground up or simply ready for a refresh, let's dive into the common questions HR professionals must consider.
How should feedback be delivered?
We all know that it's important to provide feedback—both informal and formal—in a proactive and timely manner.
Informal feedback is guidance that people managers provide to employees daily, weekly, or "in the moment." Usually, this type of feedback isn't formally documented, but these conversations can help align both parties on the current state of an employee's performance and provide direction. This is a must for any organization, especially as individual and team goals quickly evolve.
Beyond informal feedback, many HR teams rely on formal performance reviews. These reviews typically consist of a performance assessment: one form filled out by the people manager about the direct report's performance, and one form filled out by the employee about his or her own performance, which is then reviewed jointly and filed in the employee's folder.
These reviews are often the basis for annual decisions such as merit increases, bonus payouts or promotions. Recently though, they have been questioned for accuracy and effectiveness. Some companies are doing away completely with annualized reviews towards a more frequent check-in model.
So, which elements of formalized review are still critical to maintain? It's vital to document performance feedback from people managers and self-assessments from employees, and acknowledgement that the feedback has been delivered to the employee. These records provide a foundation for making and justify important talent decisions, from promotions to separation—and ultimately, it ensures a more fair, unbiased, and transparent practice for everyone involved.
Who should be involved in the process?
Performance feedback is often delivered to employees from one person, top-down. But as cross-functional collaboration, increased teamwork, and project-based roles become more prevalent, new practices allow for a more holistic view of an individual's performance.

Start by identifying sources of feedback that would be helpful to an employee, given his or her role. Bringing in a variety of perspectives will reduce the burden on the direct manager and also increase the chances of getting more meaningful insight.
Some companies have adopted 360 degree review programs, to formally collect insights from managers, peers, clients, co-workers and direct reports. These are the people that have day-to-day visibility into the employee's work. While these can help elucidate an individual's overall performance and work style, these reviews can be time-consuming. Consider the cadence and employee's level in the organization when deciding on whether to adopt this approach.
One way to start with the idea of 360 degree reviews is to regularly collect feedback from coworkers and project managers after a project is completed. Why? It makes the feedback actionable, reliable and timely. Plus, encouraging peer-to-peer feedback gives employees a more team-based perspective, which can help them enhance their performance.
Regardless of the approach, think about about how you can bring the appropriate perspectives to the table. Solely relying on a direct manager's review is not necessarily the best practice anymore.
What questions should be asked?
As you consider what to ask in your feedback outreach, start by asking yourself:
1. What are you hoping to take away from performance feedback?
2. What insights are you trying to gather about your talent?
3. What employee and business decisions are you going to make with those insights?
Keep in mind, the answers may be different for people managers, HR and leadership. Work backwards from here to create the questions that will be used in assessments or check-in conversations between managers and employees.
If you're launching a formal feedback assessment, think carefully about the number of questions you're including. Are you asking things for the sake of asking, or because the responses will be used to make decisions?
Further, what you want to learn about your employees may not be best captured in a performance review or assessment. There are other ways to gather insights about the workforce—through talent analytics and employee data, for example.
How should feedback be given?
The practice of performance management is an art. While people managers typically shoulder the heaviest burden of delivering feedback, many of them have little or no training on how to do just that. If feedback is not given in a constructive way, it can have a negative and demotivating impact on the workforce.
Ensure that you provide guidance to your people managers about how performance can be enhanced in your organization. Provide formal training on delivering feedback, coach them on how to manage difficult conversations, and offer resources, such as tips and frameworks. Providing this support to first-time managers can especially go a long way to make them effective in their roles.
Further, consider educating all employees on performance management practices to encourage heightened self-awareness, better adoption of feedback, and more opportunities for peer-to-peer feedback.
Remember, developing that right performance management practice takes trial and error. Don't be afraid to challenge existing methods and continuously refine approaches. Practice makes perfect.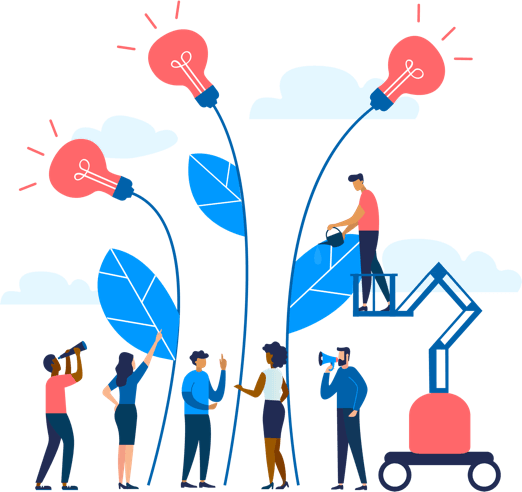 See how Namely's flexible solution will help you streamline your HR processes by having your people, payroll, and benefits info all in on place.
Get a demo
Subscribe
Get the latest news from Namely about HR, payroll, and benefits.
Get the latest news from Namely about HR, Payroll, and Benefits.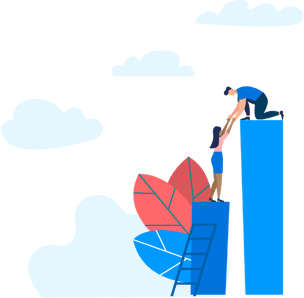 X
Get the latest news from Namely about HR, Payroll, and Benefits.