HR
Parental Burnout: Reframing the Stories Parents Tell Themselves

Though burnout is a trending topic, parental burnout is a separate type of burnout that has significant impacts to employees. Parental burnout is defined as emotional exhaustion and feeling fed up, which can lead to parents distancing from their child, negligence, and violence. The call for organizational leaders and HR managers to step up to support working parents is louder than ever.
On March 23, 2023, Namely and Vensure partnered in hosting a webinar, "Parental Burnout: How Employers Can Combat It in the Workplace." The panelists included Kristen Lampert, Sarah Olin, Kate Gawlik, and Namely's own Fran Moore. Touching on important topics as it relates to parents, such as factors that increase stressors, burnout's connection to mental health and substance abuse issues, and detrimental impacts to children, the webinar opened an opportunity for not only employers and parents to receive guidance on finding solutions that work, but also validated many attendees' feelings of parental burnout.
Why Leaders Need to Understand and Address Parental Burnout
Many leaders are familiar with burnout and know which members of their teams are parents. Understanding, addressing, and providing resources to alleviate parental burnout can not only help working parents thrive, but also cultivate a positive culture that values employees and validates their feelings.
Identifying parents who are experiencing work-life conflict, perfectionism, low emotional intelligence, or co-parenting disagreement is critical. Kristen Lampert, founder of Parental Shift Coaching, explained, "When an employee is saying they have had enough, listen and pay attention. They are really asking for help."
Kate Gawlik, Associate Professor and academic speaker at The Ohio State University, also adds that work is often and can be an escape for parents and as such, employers can provide small changes that can tip the scales in a more positive direction. For example, implementing additional touch points, flexible scheduling, return to work plan for new parents, and childcare options for sick days or emergency situations.
From an employer standpoint, Fran Moore, Namely's Customer Success Team Lead, offered that through helping parents integrate their personal schedules (i.e. dropping-off and picking-up children, extracurricular activities, etc.) can provide managers and employers a better understanding of their bandwidth and availability.
"The more we know about parental burnout, the better we can work to determine the employee's space for new projects and [responsibilities] they can realistically [handle] without feeling stressed by their two biggest roles: parent and employee," Fran said.
3 Ways Parents Can Manage Burnout
1. Practice Mindfulness. Kate's research has provided extensive data to support the prominence of parental burnout and dire calls to help manage it. So how can parents better address burnout? Though there are many tools parents can use, Kate believes the gateway to overcoming burnout is identifying when it is starting and immediately taking preventive measures to reduce it.
"One of the biggest problems with burnout is that once you are feeling it for too long, it is harder to get out of it, both for you and for your children. Habits can be quick to start and hard to stop. You need to evaluate your stressors and your resources," Kate explained. "Reframing and mindfulness are wonderful things to practice as parents. Instead of, 'My child is doing this thing to annoy me,' reframe it to say, 'My child clearly needs something from me right now and I need to find out what it is.'"
2. Ask for Help. It is not shameful to ask for help. "The more you communicate what you need, the more help your team at work and your loved ones can do to help you," Fran explained. Kate added, "Most importantly, if you are feeling that your burnout is moderate, severe, or affecting your relationships or life in negative ways, you need to ask for help and change what you are doing. The definition of insanity is doing the same thing over and over and expecting different results. This may be making an appointment with a healthcare provider or counselor, connecting with other parents, or evaluating your resources and stressors."
3. Control What You Can. As a parent, you can block off time on your work calendar where you know you will need it. For example, dropping off and picking up kids from school or daycare, or 15-minute breaks to rest and reset. Ask your manager to provide as much predictability as possible. Have recurring meetings that interfere with daycare or school schedules? Ask your manager if there's a better day or time that can accommodate your children's schedule.
"Oftentimes I see parents who are only willing to ask for help when they are already on the floor in a puddle. Start small and start with wellbeing. Without our wellbeing, we aren't going very far, personally or professionally. Start taking new action," Sarah Olin, CEO of Lumo Leadership and Employer Solutions for Parents explained.
5 Ways Employers Can Support Parents
1. Parental Leave. Many organizations have shifted towards adding parental leave to their benefits package. However, outside of adding parental leave, consider the timeframe provided, whether or not it is paid leave, and/or other resources you can produce to support your new parents.
2. Childcare Support. One of the greatest challenges working parents face is finding quality, affordable childcare. As childcare prices have increased over the years, securing reliable childcare service has proven difficult. Whether you find a resource for on-site childcare, partner with local childcare providers for discounted services for your employees, or you are able to afford a financial allowance or assistance, anything to help ease the hurdle of adequate childcare support can reduce parental burnout.
3. Lead with Empathy. "Train leaders to provide autonomy and support to working parents," Kristen said. "These two values, according to a recent Harvard Business Review study, have a universal impact on the health and well-being of your employees' children. Think about that for a second—the more your culture provides support and autonomy to its workers, the healthier and happier their families will be!" Sarah also added, "When leaders are in relationships with their people—it leads to connection, understanding and results. Check in. Slow down. Connect. Get curious about what is going on in people's worlds." Moreover, it is critical for leaders to be able to identify potential work-home biases and adapt according to their workforce's preferences.
4. Unlimited PTO. "Advocate for unlimited PTO and parental leave to combat burnout," Fran offered. This flexibility might also work in your favor when it comes to multigenerational workforces.
"When people are afraid, feel misunderstood or generally don't like what they see in another person, they become defensive and close themselves off to the people around them," Sarah explained, noting that it is most common in multigenerational workforces.
5. Forum to Connect. Opening honest dialogues between communities that are facing similar problems can offer social support. Tools and resources like employee resource groups (ERGs) are a great way for workers to "connect with each other across the organization to feel seen and heard," Fran advised.
Some other considerations for supporting working parents include the impact of being a working parent among various demographics, i.e. age, gender, race, single parents, reframing the perspective of working parents as natural leaders and potentially your organization's biggest asset, and creating boundaries that are mutually beneficial and acceptable to employer and employees.
Advice from Our Panelists
Finally, we asked our panelists to provide one piece of advice to working parents.
"Well-being, well-being, well-being—whatever that looks like for you." -Sarah
"Do what is best for you! Get creative with your resources and make one new decision at a time." -Fran
"Understand that you are not alone in this. Remember, in difficult moments, they are just that—moments. They are short-lived and won't last forever. Having feelings of burnout are normal but they shouldn't persist or start affecting your life or relationships. If they are, you need to do something different. You are a good parent. You will get through it." -Kate
"You've got the power. When you are in a state of overwhelm or exhaustion, it's hard to recognize that you have everything you need right between your ears to change your experience. You are the keeper of your thoughts and if your thoughts aren't serving you, you can empower yourself with the resources and support you need to change them." -Kristen
Missed the webinar? Don't worry, you can still join the conversation. Learn more about parental burnout: how employers can combat it.
---
Want to keep up with new content in our library? Click here to subscribe to our newsletter.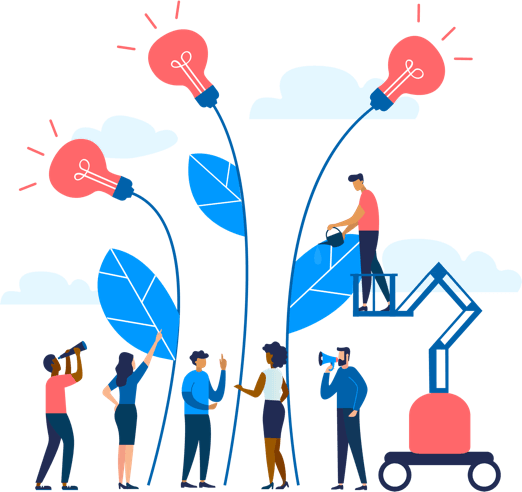 See how Namely's flexible solution will help you streamline your HR processes by having your people, payroll, and benefits info all in on place.
Get a demo
Subscribe
Get the latest news from Namely about HR, payroll, and benefits.
Get the latest news from Namely about HR, Payroll, and Benefits.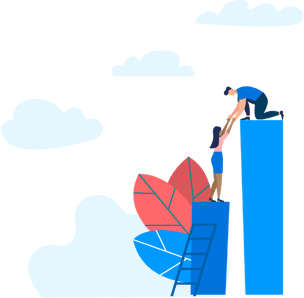 X
Get the latest news from Namely about HR, Payroll, and Benefits.