HR
HR's Guide to OSHA Regulations
You know the drill: safety first. Whether you work on a manufacturing floor or in a cubicle, the workplace is full of potential hazards. Enter the Occupational Safety and Health Administration, better known as OSHA, the federal agency responsible for enforcing workplace safety rules.

More often than not, businesses task their HR teams with ensuring OSHA compliance. Depending on the industry, that means many things—guarding against fall hazards, exposure to harmful chemicals, or even something as seemingly innocuous as improper use of extension cords. Below we'll dive into workplace safety laws, so put on your safety glasses and watch your step.
Who is Covered by OSHA?
The Occupational Safety and Health Act (OSH Act) applies to most private employers in the U.S. and Puerto Rico. The law's requirements cover businesses of all sizes, with one small exception. Businesses with fewer than 10 workers are exempted from some of the law's recordkeeping requirements, which we'll touch on later.
---
---
Notably, the law only applies to private, not state or federal employers, unless a separate safety law has been enacted in that jurisdiction extending OSHA coverage to those organizations. Additionally, OSHA does not apply to the self-employed or small farms where only immediate family members are employed. Additionally, industries where safety is already regulated by the federal government—like nuclear energy—are exempt from OSHA's purview.
Defining a Safe Work Environment
Who defines what's considered "safe?" Simply put, OSHA does. To meet the evolving nature of work, the agency continually publishes new standards and regulations for employers to follow. Each of these provisions can be found on an exhaustive list located on the OSHA website.

The list is divided by industry, including "general industry," construction, maritime, agriculture, and others. Detail-oriented HR professionals will be excited to find that the text does not shy away from the minutia when it comes to safety. Nearly every conceivable scenario and detail is covered by the exhaustive list—below are some sample OSHA rules:
"Ladder rungs, steps, and cleats are spaced not less than 10 inches (25 cm) and not more than 14 inches (36 cm) apart, as measured between the centerlines of the rungs, cleats, and steps. 1910.23(b)(2)
"The employer shall administer a continuing, effective hearing conservation program whenever employee noise exposures equal or exceed an 8-hour time-weighted average sound level of 85 decibels measured on the A scale (slow response) or, equivalently, a dose of fifty percent. 1910.95(c)(1)
"Every enclosed workplace shall be so constructed, equipped, and maintained, so far as reasonably practicable, as to prevent the entrance or harborage of rodents, insects, and other vermin. A continuing and effective extermination program shall be instituted where their presence is detected. 1910.141(a)(5)

While it might seem excessive to commit rules like these to memory, doing so is critical if you're involved in an industry where serious injuries are an everyday concern, as is often the case in manufacturing or construction. It also pays to train employees and their managers on these rules, as ensuring that individuals know how to operate equipment safely and be able to spot risks is an important way to demonstrate OSHA compliance if the agency comes knocking.

For white collar or office environments, a little common sense goes a long way, too. Keep an eye open for trip hazards like open drawers and wet floors, and don't forget to smell for invisible threats like mold. If you're unsure of how well your workplace adheres to OSHA rules, consider working with a third-party consultant to get started..
"Work-Related" Injuries
Generally, most injuries or illnesses suffered within the confines of workplace are considered "work-related" and have to be logged. If an employee hurts themselves lifting heavy boxes as part of their job, for example, that's clearly an applicable injury.

There are a list of exceptions that apply, however. If an employee participates in a voluntary but company-sponsored recreational activity like softball or yoga, injuries there are not considered work-related. In another example, if an individual visits work off-hours and gets hurt, they are considered a "member of the general public" at that time and separate from OSHA requirements.

What about illnesses? If an individual gets the common cold or the flu from another colleague, that isn't considered work-related. If the illness contracted is more serious (OSHA regulations specifically mention tuberculosis, brucellosis, hepatitis A, and plague), that is considered work-related. Generally speaking, it's considered best practice to encourage employees to recoup from home—especially since even the flu can evolve into something worse.

As telecommuting grows in popularity, there's a good chance that some of your employees work from home. Should you be responsible for on-the-job injuries that occur outside of your physical location? It's complicated, partly since the OSH Act was signed decades before "WFH" became so prevalent. While OSHA has admitted that federal law only requires companies to ensure a "safe and healthful workplace, not a safe and healthful home," it does find that certain domestic injuries can be construed as work-related. Under OSHA's most recent interpretation, dropping a box of work documents on one's foot might be considered a work-related injury. On the flip side, tripping over the family dog while running to catch a your next virtual meeting would not be.
Recordkeeping Requirements
From employee disputes to performance reviews, there isn't much that HR isn't already responsible for documenting. Add workplace injuries to that list.

The Form OSHA 300 is used to log any employee injury that "involves loss of consciousness, restricted work activity or job transfer, days away from work, or medical treatment beyond first aid." That covers anything from a sprained ankle to fainting. These forms must be maintained for at least five years after the incident took place, and each of your physical office locations need to maintain their own logs. Note that a separate log doesn't have to be maintained for telecommuting employees' homes.
Another reason you'll want to keep your injury logs on-hand is because of the related Form 300A, or "Summary of Work-Related Injuries and Illnesses." The form, which simply summarizes all of the year's injuries on one sheet, needs to be completed shortly after the new year. You'll need to prominently hang your Form 300A in plain sight from February 1 to April 30, even if you didn't have any workplace incidents on record.

Keep in mind that more serious incidents are subject to a different set of reporting requirements. The agency's language is specific here—in cases where "in-patient hospitalization, amputation, or loss of an eye" are involved, a workplace injury must be communicated directly to OSHA within 24 hours. The incident can be reported online via this portal or by telephone at 1-800-321-6742.
Whistleblower Protections and Inspections
Whether it's a shaky ladder or unsanitary work environment, OSHA encourage employees to say something if they see something. The agency provides a hotline and website for employees to report or complain about working conditions. It's important to note that these complaints cannot be submitted anonymously, and submitting false claims is punishable by a $10,000 fine.

Similar to how federal and state laws handle workplace discrimination claims, whistleblowers are protected from adverse employment action. You cannot fire, demote, or otherwise discipline an individual for complaining to OSHA.
OSHA represents just one critical aspect of HR compliance. Between navigating wage and hour laws and paid leave mandates, you might be excused for feeling a little overwhelmed by it all. Don't "hazard" a chance by winging it and hoping for the best.

Stay ahead of changes with our webinar, HR Compliance With a Worldwide Workforce: 2018 & Beyond. You'll learn what to expect this year from federal, state, local, and even international regulators. Watch a recording of the webinar by clicking below.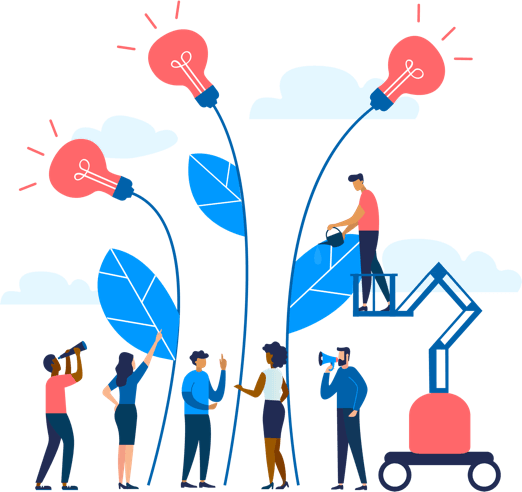 See how Namely's flexible solution will help you streamline your HR processes by having your people, payroll, and benefits info all in on place.
Get a demo
Subscribe
Get the latest news from Namely about HR, payroll, and benefits.
Get the latest news from Namely about HR, Payroll, and Benefits.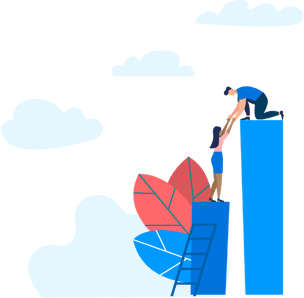 X
Get the latest news from Namely about HR, Payroll, and Benefits.