HR
13 Nonprofits to Support During Women's History Month

Back in 1987, March was declared Women's History Month in the US. Since then, people across the country have used the month to recognize and celebrate women's contributions to history, culture, and society.
This March, consider donating to one of the following incredible charities that work with women throughout the U.S. on issues related to climate change, abuse, women in the workplace, racial inequality, cancer treatment, leadership, and more!
1. Girls Who Code
Girls Who Code is a nonprofit organization which aims to support and increase the number of women in computer science by equipping young women with the necessary computing skills to pursue 21st century opportunities. Donate here.
2. Big Brothers Big Sisters of America
Big Brothers Big Sisters of America is a 501 non-profit organization whose mission is to "create and support one-to-one mentoring relationships that ignite the power and promise of youth". Adult volunteers are matched with children from age 5 to young adulthood. Donate here.
3. Girl Scouts of the USA
Girl Scouts bring their dreams to life and work together to build a better world. Through programs from coast to coast, Girl Scouts of all backgrounds and abilities can be unapologetically themselves as they discover their strengths and rise to meet new challenges—whether they want to climb to the top of a tree or the top of their class, lace up their boots for a hike or advocate for climate justice, or make their first best friends. Backed by trusted adult volunteers, mentors, and millions of alums, Girl Scouts lead the way as they find their voices and make changes that affect the issues most important to them. Donate here.
4. Susan G. Komen for the Cure
In 1980, Nancy G. Brinker promised her dying sister, Susan, that she would do everything in her power to end breast cancer forever. In 1982, that promise became the Susan G. Komen® organization and the beginning of a global movement. What was started with $200 and a shoebox full of potential donor names has now grown into the world's largest nonprofit source of funding for the fight against breast cancer. To date, they've invested more than $2.9 billion in groundbreaking research, community health outreach, advocacy and programs in more than 60 countries. Their efforts helped reduce deaths from breast cancer by 40 percent between 1989-2016. Donate here.
5. Catalyst
Catalyst is a global nonprofit supported by many of the world's most powerful CEOs and leading companies to help build workplaces that work for women. Founded in 1962, Catalyst drives change with preeminent thought leadership, actionable solutions, and a galvanized community of multinational corporations to accelerate and advance women into leadership—because progress for women is progress for everyone. Get involved here.
6. StrongHearts Native Helpline
StrongHearts is a culturally-appropriate, anonymous, confidential service dedicated to serving Native American survivors of domestic violence and concerned family members and friends. By dialing 1-844-7NATIVE (1-844-762-8483), nationwide 24/7, callers can connect at no cost one-on-one with knowledgeable StrongHearts advocates who can provide lifesaving tools and immediate support to enable survivors to find safety and live lives free of abuse. Donate here.
7. The Loveland Foundation
The Loveland Foundation was established in 2018 by Rachel Cargle in response to her widely successful birthday wish fundraiser, Therapy for Black Women and Girls. Her enthusiastic social media community raised over $250,000, which made it possible for Black women and girls nationally to receive therapy support. Black women and girls deserve access to healing, and that healing will impact generations. The Loveland Foundation is the official continuation of this effort to bring opportunity and healing to communities of color, and especially to Black women and girls. Donate here.
8. The Okra Project
The Okra Project is a collective that seeks to address the global crisis faced by Black Trans people by bringing home cooked, healthy, and culturally specific meals and resources to Black Trans People wherever they can reach them. Black Diasporic cooking traditions often use the okra plant for its versatility and it is often associated with health, prosperity, and community. In this spirit, The Okra Project hopes to extend free, delicious, and nutritious meals to Black Trans people experiencing food insecurity. Donate here.
9. Black Girls Smile Inc.
Black Girls Smile was founded with a mission to provide young Black women with education, resources, and support to lead mentally healthy lives. BGS' mission is grounded in research, focus group findings, and personal experiences highlighting the under-served and underrepresented mental health needs of young Black women. BGS envisions a society that through the normalization and dialogue surrounding mental wellness, all individuals, including young Black females are provided education, support, and resources necessary to lead mentally healthy lives. Donate here.
10. Chica Project
Chica Project's mission is to close the opportunity divide for Latinas and other Women of Color by empowering them with the skills, confidence, and network necessary to thrive personally and professionally. Donate here.
11. Girls On The Run International
Girls on the Run® is a 501(c)(3) nonprofit organization dedicated to creating a world where every girl knows and activates her limitless potential and is free to boldly pursue her dreams. Evidence shows that participating in Girls on the Run transforms lives by unleashing the confidence and unstoppable strength that every girl possesses. Donate here.
12. Polaris (Formerly Polaris Project)
Polaris is leading a data-driven social justice movement to fight sex and labor trafficking at the massive scale of the problem – 25 million people worldwide deprived of the freedom to choose how they live and work. For more than a decade, Polaris has assisted thousands of victims and survivors through the U.S. National Human Trafficking Hotline, helped ensure countless traffickers were held accountable and built the largest known U.S. data set on actual trafficking experiences. With the guidance of survivors, they use that data to improve the way trafficking is identified, how victims and survivors are assisted, and how communities, businesses and governments can prevent human trafficking by transforming the underlying inequities and oppressions that make it possible. Donate here.
13. Mothers Out Front
Mothers Out Front is a national movement that brings together mothers to take action on climate change and work towards a just transition away from fossil fuels to clean and renewable energy. Donate here.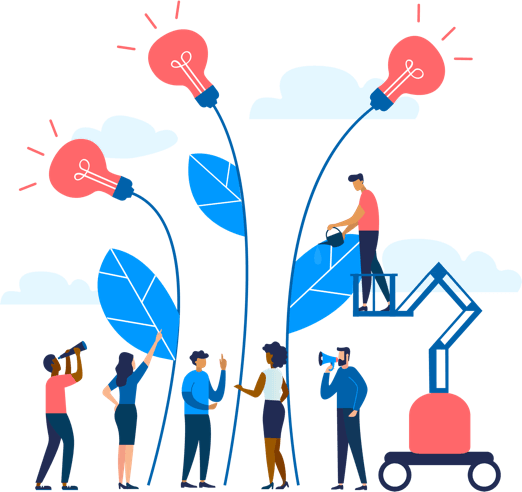 See how Namely's flexible solution will help you streamline your HR processes by having your people, payroll, and benefits info all in on place.
Get a demo
Subscribe
Get the latest news from Namely about HR, payroll, and benefits.
Get the latest news from Namely about HR, Payroll, and Benefits.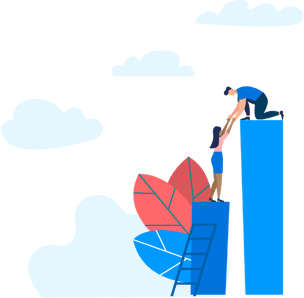 X
Get the latest news from Namely about HR, Payroll, and Benefits.