HR
Namely Empowers People Teams with Differentiated Support & Implementation

HR's job is hard and getting even more complex.
With the explosion of compliance requirements and the need for expanded data collection, companies face increasing complexities in areas such as payroll, tax, and benefits--requiring expertise and understanding of how each area impacts each other.
Last year, Namely clients experienced a:
120 percent increase in # of remote workers
42 percent increase in # of tax filings
38 percent increase in # of states
10.6 percentage point increase in voluntary attrition
An intuitive, all-in-one platform helps with workforce management in today's world, but it's not enough. Service is an integral part of the experience with an HR platform.
That's why Namely invested in a differentiated support model built to empower people teams in these challenging times.

We've made big changes to be your trusted partner and advocate with a service organization built to help you get the most out of your HR platform.
Get Set Up for Success
We believe that your long-term success with Namely begins with efficient, personalized implementation. Your implementation team gets to know your organization and your goals with our new Implementation Questionnaire. And our Migration Consultants take the pain out of the transition by gathering and transferring your current data to Namely.
Namely is built for flexibility. Your implementation team walks you through your options with unlimited user roles, workflows, and custom fields. We'll set up your time-off plans, performance templates, benefits plans, and more. Easily get support adjusting them in the future as your organization scales. You're never on your own with our delivered best practices and proven implementation success.
Feel Supported Now & In the Future
We don't disappear after you sign the dotted line; fast access to Namely support continues long after you go live. Our new dedicated support pod model delivers solutions unique to your people operations for as long as you're a Namely client. Your dedicated pod is complete with certified service specialists ensuring that you get expert support, fast.
In addition, you're assigned a Client Relationship Manager who serves as your strategic advocate ensuring you get the most out of Namely's software and services through implementation and beyond. If you prefer to self-serve, Namely's Help Community is packed with thousands of articles on all things Namely and enables you to report and track service cases.
Get Even More with Enhanced Services
Just like the HR landscape doesn't stop evolving, your goals and needs change, too. Namely offers ongoing project services and enhanced services to help manage your people operations through all of the phases of your organization. Scaling your business? Hiring in new states? Need additional Namely training? We've got your back with new state tax registrations, new admin training, and so much more.
Or maybe you need extra payroll or benefits support. With Managed Benefits you can offer amazing employee benefits while simplifying the way you run your program. Get personalized benefits consulting and best-in-class underwriting support. With Managed Payroll you can save valuable hours by outsourcing payroll administration to Namely's payroll experts. And that's not all–rest assured knowing you get security, compliance, and risk mitigation support, too.
The Results Speak for Themselves
Since implementing these changes, we've reported:
Easier Transitions to the Namely Platform
273 percent increase in Implementation Net Promoter Score
Improved Satisfaction with Service Resolutions
22 percent increase in Customer Satisfaction Score
Happier Clients
98 percent increase in Net Promoter Score
"I truly can't say enough good things about our implementation. Namely's Implementation Team was organized from the start and made it such a stellar experience." - Jona Xhama, HR Manager, Affinivax
"I can't talk enough about my dedicated Pod Team. Our dedicated team of experts is extremely beneficial when answering questions. They work on the back-end for me and are extremely knowledgeable in what they do."
-Christopher Frakes, Chief of Staff of People Operations, Praetorian Security
"The Namely team has done a lot to change how it supports its clients, especially with the Namely Help Community. In the Help Community, you can search for anything you're curious about. Also, the fact that Namely's customer support now tracks cases and gives you full visibility into your open ones, including who's working on them, is a lot more personal than just emailing a service email address."
-Asher Primrose, Director of HR, Continued
---
To learn more about how Namely can help support your HR, take a tour of our platform today.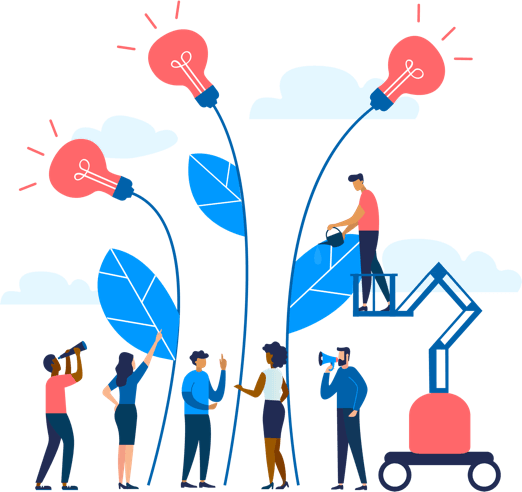 See how Namely's flexible solution will help you streamline your HR processes by having your people, payroll, and benefits info all in on place.
Get a demo
Subscribe
Get the latest news from Namely about HR, payroll, and benefits.
Get the latest news from Namely about HR, Payroll, and Benefits.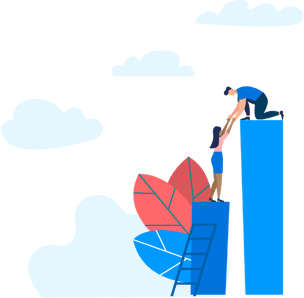 X
Get the latest news from Namely about HR, Payroll, and Benefits.