Career Path
Meet Namely's 2018 HR Scholarship Winners: Sara Shinn

After our judges pored through dozens of compelling applications, we're thrilled to introduce this year's Namely HR Scholarship recipients! Each one comes from an entirely unique location, company, and background.
Our first runner-up winner is Sara Shinn, an HR Representative at PURIS. She is currently attending DeVry University Online and pursuing a degree in human resource management. Sara is on track to graduate in 2020 and maintains a 4.0 GPA, all while running an HR department-of-one and raising a family.
With her new degree (and her Namely HR Scholarship prize) she'll have the educational credentials to match her passion for the field of HR.
Sara Shinn
Namely Scholarship Runner-Up
HR Representative, PURIS
Oskaloosa, IA


How did you "fall" into HR?
I fell into human resources by accident. Following a demotion with my previous employer that stemmed from my refusal of quid pro quo requests, I found myself in need of additional income to support myself and had no idea where to turn. I sought out an opportunity with a temp agency and ended up in the HR department at Cargill. I absolutely loved it.
I learned throughout the duration of my assignment that human resources was where I needed to be long-term. Have you ever met a group of people and just knew they were your "tribe?" I loved the atmosphere. I loved the fact that there were very strict rules, but that each person and their circumstances were different. I loved that at the core of HR was a true, burning desire to help and support the workplace. I had found my calling.


What HR challenges do you face?
I quickly discovered that unless you have an HR degree, it's very difficult to secure positions where you can make significant impact. While a degree doesn't necessarily signify drive and passion, it is indicative of the crucial knowledge required for those positions.
Luckily, I received an opportunity with a small, family owned company in my hometown that allowed me to build the HR department from the ground up. When I started, they had a handbook and a staff of five. Since then, our company has quadrupled in size. Over the course of two years, I have established onboarding and training programs for plant personnel and supervisors, safety trainings, a documented hiring strategy that includes pay scales, a performance review model, and bonus structure, as well as several other policies and procedures that have been used by corporate for our other facilities to implement.


What is your primary area of focus?
After spending two years in hiring, I am quickly realizing there's not enough talent to go around. Before HR, my background was primarily working with the mentally, physically, and developmentally disabled. Autism is the fastest growing disorder and one in 59 children born in the United States each year are diagnosed with it. An estimated 35 percent of young adults with autism have a difficult time entering the workforce and have not held a job. Of those who have successfully entered the workforce, they have difficulty maintaining their positions. While their level of intelligence is exceptional, the application of basic daily skills can often prove to be troublesome.
My long-term goal, after obtaining my degree, is to partner with Autism Speaks, schools, direct service providers, advocates, and attorneys to help implement a system that would support these individuals to be successful. That would benefit everyone involved. While I realize this is not a new movement, I don't feel that enough progress has been made in this area.

What motivates the work you do?
Companies who want to remain competitive must be forward-thinking in their hiring strategies, as well as how they relate to, train, and retain their employees. This includes the above-mentioned, ever-growing population of talent. I believe that with the right incentive, companies could very easily implement the proper tools and approaches to encourage these individuals to enter the workforce, support them with developing and utilizing their unique strengths, and be incredibly productive.
I believe that with my passion for HR, as well as the intimate knowledge I have regarding autism spectrum disorder, I can support the already existing movement, use my contacts to develop it to my surrounding communities, and help drive it outward from there. My long-term goal would be to reduce the unemployment rate of the autistic population in the United States. I realize this is going to be a huge effort, but it's something I'm incredibly passionate about and will make it happen, no matter what obstacles stand before me.

---

Congratulations Sara and to the other recipients of the 2018 Namely HR Scholarship. Learn how our winners were selected by reading our judging recap.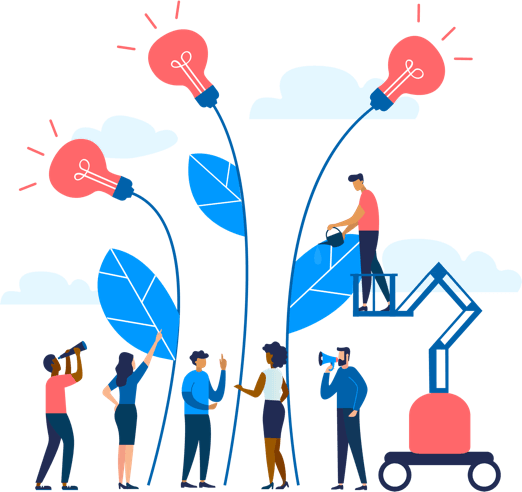 See how Namely's flexible solution will help you streamline your HR processes by having your people, payroll, and benefits info all in on place.
Get a demo
Subscribe
Get the latest news from Namely about HR, payroll, and benefits.
Get the latest news from Namely about HR, Payroll, and Benefits.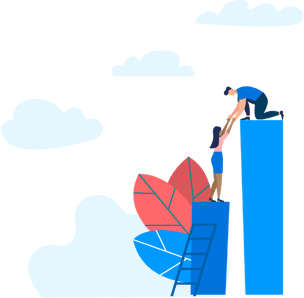 X
Get the latest news from Namely about HR, Payroll, and Benefits.