HR
How MM. LaFleur Built a Transparent & Equitable Compensation Strategy
I joined MM.LaFleur -- a clothing brand, styling service and community for professional women—as a People Operations Manager in May 2017. Four years after the company was founded, we were no longer a tiny startup—we had more than 50 employees, and were growing rapidly. As we tried to fill all of our recruiting needs, we lacked the processes to do so effectively. It was like we were trying to build the airplane mid-flight.
With the help of Gray Scalable, we created a process around our organization's structure and compensation strategy. The first step was to clearly define a system of job levels, titles, and competencies that both made sense with the market and with the work employees were actually doing. Here are the four steps we took to build and implement our unique compensation strategy:
1. Identified Problem Areas
After rapid growth, we launched a preliminary employee engagement survey to help us identify areas that needed the most attention. This survey asked employees how they felt about different areas of the business, and helped define the impact that had on employee engagement. "I believe my total compensation is fair" was the lowest scoring question, with 35 percent of employees who agreed and 35 percent who disagreed. It was our highest "disagree" question on the survey.
One thing that stood out was that the People team scored the highest on this question. Considering our compensation is not substantially different than how any other employee gets paid, we knew something else was going on here. We recognized that we're the team that's closest to the data, having conversations with candidates every day, and we know exactly how salary decisions are made. This showed us that we not only had a compensation problem, but an information and a transparency problem as well.
2. Did Our Research
As a result of our learnings, we set out to build a competency matrix that would drive better clarity and transparency around career progression and compensation. Creating this matrix of job levels took us most of 2017 because we wanted it to be well-researched and thorough. We looked at what other companies were doing to assess what would best work for our unique culture and values.
Inspired by Buffer's pay transparency formula, we created bands for employees based on factors such as who they worked with, their relationship to management, budget ownership, skill level, experience and decision-making capacity. We tied these bands to market averages and ultimately decided that mostly everyone in a single band would make the same amount, regardless of function. For example, an HR director and marketing director would receive the same compensation. We did recognize the nuances of the more technical roles, so to remain competitive with market supply and demand, the engineering, product, and analytics teams fell into separate bands that followed market standards for that industry.
3. Addressed Challenges
Not all departments in the company immediately bought into this new compensation model. For example, our production and design teams expressed feeling boxed in by the new structure. In their field, moving up is more about relationship management and experience, rather than job title. Someone with 10-15 years of experience may have the same day-to-day responsibilities as less tenured employees, but their skill level and relationships are significantly more evolved. As a result, we created an addendum to the competency matrix, which explored what it actually meant to work in these fields at each compensation level.
In rolling out the new structure, we also knew that employee wanted to feel rewarded for merit, even when a promotion may not be in the cards for business reasons. For that reason, we created a secondary, slightly higher compensation point within the level. Most employees fall into our standard pay for the level, but some who have been performing outstandingly, or have a higher experience level in comparison to their peers, are paid at a different rate.
Building the competency matrix required a lot of tailoring and collaboration with different departments to make sure everyone felt their unique needs were heard.
4. Communicated Solutions Clearly
Company-wide communication is crucial to the success of any new process or initiative. We rolled out our new Compensation Philosophy to the company with an in-depth presentation on the fundamentals of employee compensation and social science of job satisfaction. We detailed the findings from our research on r companies' approaches and shared how they influenced our philosophy to be data-driven, transparent, and flexible when it comes to compensation.
We shared how our work was tied to our MM.LaFleur's overall mission to support women's success at work. This holds true in our efforts to promote the success and enablement of all our employees. We want to help remove barriers to pay equity from our performance and recruiting process, and that guided many aspects of our compensation strategy. For example, we believe negotiating salaries primarily rewards good negotiators, which historically puts women at a disadvantage. Finally, we walked through examples of how the new compensation levels will work, explaining how much employees should make based on experience, and what merits a salary increase.
To stay consistent and accountable to the process, all of the department heads meet quarterly, using the competency matrix as a leveling tool to determine fair standards for promotion.Through constant communication of performance expectations and standards, our employees are equipped to self-advocate for themselves. We transparently provide the frameworks and process for promotions and compensation increases to all of our employees.
5. Surveyed Again
Two months after we finished the rollout of our new compensation strategy, we issued another survey. This time, 53 percent of employees agreed that "I believe my total compensation is fair." This 18 point differential was the highest change of any question on the survey. Listening to our employees and creating a custom solution for our team made a major impact on overall employee engagement.
---
I can't advocate enough for creating a competency matrix. It has helped provide invaluable process and structure as our company continues to grow and evolve.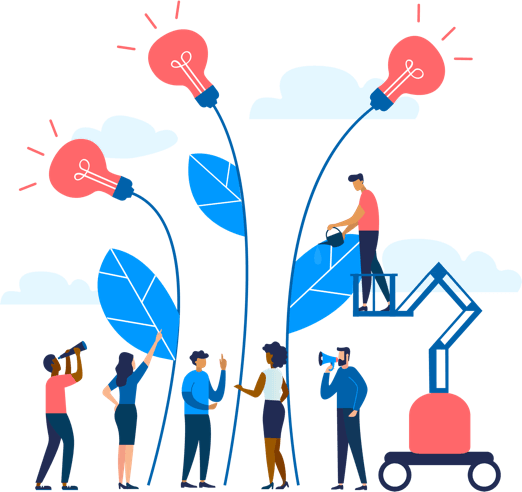 See how Namely's flexible solution will help you streamline your HR processes by having your people, payroll, and benefits info all in on place.
Get a demo
Subscribe
Get the latest news from Namely about HR, payroll, and benefits.
Get the latest news from Namely about HR, Payroll, and Benefits.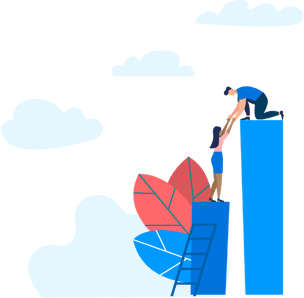 X
Get the latest news from Namely about HR, Payroll, and Benefits.