HR
Meet Namely: Roja Alkanti

Come payday, Roja Alkanti is every Namely employee's favorite coworker. As a payroll manager, Roja makes sure everyone is paid accurately and on time. Having spent almost four years at Namely, Roja knows all of the ins and out of processing company payroll, but she's not a one-trick pony. Roja spent years working as a hairdresser, office admin, accounts payables, collections, and more. Luckily, she discovered a passion for payroll and has been with Namely ever since!
We chatted with Roja about her role and how she found her way onto Namely's finance team.
How did you end up in your role at Namely?
I've had somewhat of an interesting background. Before Namely, I worked at EnterpriseDB as an office admin. Over the eight years I worked there, I held quite a few roles. I was an office administrator and office manager, I handled expenses, accounts payable, and collections. I even had a brief stint as the executive assistant to the CEO before finally ending up payroll. What would happen is someone would quit and the company didn't want to hire any new people so I would raise my hand and volunteer to step up. I was hungry. I never said no to anything that came my way.
Eventually, the company wanted to move to Boston and I realized I wanted to try something different. My old colleague and friend had joined Namely and thought it would be a good fit for me. I just had one condition, I wanted to be interviewed by Namely employees and have them decide if I would be a good fit for the role. I didn't want to be hired because I was her friend.

It was first big company I worked for and even though my commute was over one and a half hours every day, it was so exciting. Even after all these years. I love the people and the connections I've made here.
What's your favorite thing about your role?
Payroll, payroll, payroll, payroll. It's a pretty crazy feeling knowing that you're making sure everyone, including the CEO, gets paid. There are people who live paycheck to paycheck and I feel like I'm making that possible. I know that it's their hard work that they're getting paid for, but I'm the one who makes sure they get paid. Namely is the perfect fit for me because, as a payroll and HR company, we learn about any new compliance laws that go into effect immediately.
What does your average workweek look like?
Every day is honestly a surprise for me. A lot of little factors come together to process a payroll. Most of my day is spent gathering the information that I need for the payroll. I work hand-in-hand with our people and accounting team on a daily basis. I am also responsible for filing withholding taxes each pay cycle, quarterly and yearend taxes. The four to five days before a payroll are the craziest, but once it's submitted, it's a huge weight off my chest. Then, I start prepping for the next payroll—it's a never-ending cycle, but it keeps things interesting!
Is there something that would surprise people about your job?
It's a very thankless job. Payroll is on the back end and no one knows what it takes to get you your paycheck. If you're not concentrating on every small individual detail or if you're not a numbers person, payroll is not for you. You must constantly be on top of everything to ensure there are no mistakes.
If you weren't in this role, what would you be doing?
I'm a licensed professional hairdresser in three different countries. Back home in India, I went into cosmetology after college. I got my certification and was working, but after I got married, I moved with my ex-husband to Germany and got certified there too. In 2000, we moved to the US and I went to school here for cosmetology. I was licensed and working in a salon until I broke my wrist in an accident and was unable to hold my hairdryer or other hair tools. That's when my friend offered me a job as an office admin because of my organizing skills and my journey in the corporate world took off. Today, I have a salon set up in my basement and I still do my family and friends' hair!
What's your favorite thing about working at Namely?
The people and the culture. It's amazing how so many individuals can come together and be so open to new ideas. I love coming to the office because I get to see everyone and be around all the energy that everyone brings to work with them.
What's your favorite office snack?
Peanut butter and banana sandwiches! I never used to eat peanut butter. I used to make fun of my kids for how much they ate it when they were growing up. God knows how I got turned on to it, but I make a sandwich once or twice a week.
What's something your coworkers don't know about you?
When I lived in Germany, my family became very close friends with our neighbors. My son was 8 or 9 months old and theirs was 4 months or so. We didn't want to have to open the door and walk in the cold every time we wanted to see each other, so we made a hole in the wall so the kids could crawl through and play with each other. After that, we never used the door to see each other, we always just used the hole! Even though we ended up moving, we are still in contact with one another to this day.
What do you like to do outside of work?
I like to spend time with my family—my son, daughter, and dog, Bandit. I am a people person. Anytime I meet up with my family or friends, it's like a big party. There's never one or two of us, it's always a group of 15-20 people. We have lots of food and gossip.
What was your best day at work?
Every time I process our payroll. It's like a huge weight is lifted off of my shoulders. I can take a deep breath. Every single payroll is like that, but I just love the craziness. Clicking "submit" makes it all worthwhile.
Who has inspired you to get to this point in your career?
My friend who encouraged me to think out of the box. I studied biology and chemistry in college, then had my hairdressing career, before starting my corporate career as an office manager and ultimately making my way to payroll. She always encouraged me to accept new challenges and not let fear hold me back. I wouldn't have found my way to Namely without her.
Anything else you want to share about yourself or Namely?
I love that Namely lets you see all of our new hires. Every Monday, I log on to learn every new hire's name, check their profile, and put a face to a name. We've been growing so much that it's hard to keep up with all the new people, but I love that I can use our product to get to know my colleagues.
---
At Namely, our coworkers are one of the top reasons we love what we do. The Meet Namely series spotlights real Namely employees across the company. Stay tuned for more from the series to learn how we put HR for humans into practice.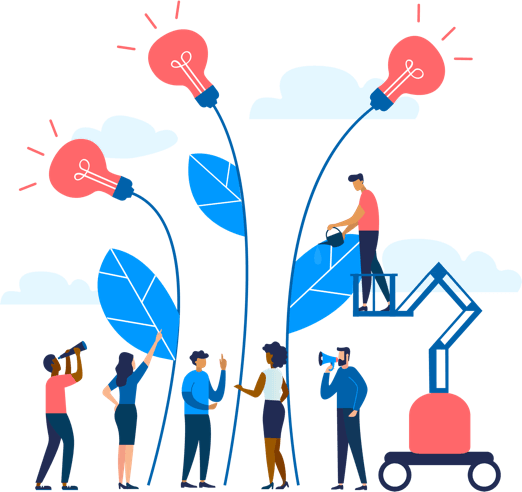 See how Namely's flexible solution will help you streamline your HR processes by having your people, payroll, and benefits info all in on place.
Get a demo
Subscribe
Get the latest news from Namely about HR, payroll, and benefits.
Get the latest news from Namely about HR, Payroll, and Benefits.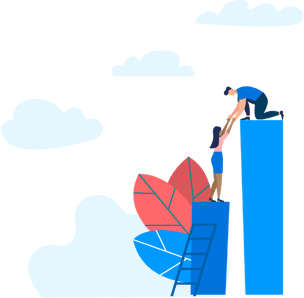 X
Get the latest news from Namely about HR, Payroll, and Benefits.