HR
Meet Namely: Nick Narh

Nick Narh always had an interest in technology but decided to pursue a political science and criminal justice degree in college. Nick kept his love for computers alive by working as a computer technician at his school's IT desk. After teaching himself SQL and learning more on the job, Nick enrolled in a coding boot camp.

Even after joining Namely as a software engineer, Nick continues to learn more every day with the help of his manager and team. When he wants to let loose, he loves taking his motorcycle upstate for a joyride.

We chatted with Nick about his role and how he started his career in engineering.
How did you end up at your role at Namely?
I was a political science and criminal justice major in college, but after about two years I realized that wasn't what I wanted to do. Growing up, I was always fixing computers. I got a job in my school's technology department, where I taught myself about databases and SQL. I weaseled my way into my first job after college doing SQL development. Someone at the company introduced me to a coding language called VBA, which manipulates Excel sheets and performs calculations. That was my intro to programming.

While working in Philly, I tried to learn modern programming languages on my own like Ruby and Javascript, but I needed focus. A friend recommended that I enroll in a programming boot camp, so I joined a three-month program in New York City. After holding a few jobs, I wanted to take my career to the next level. I remembered that someone from Namely visited one of my coding school's job fairs. I applied and got the job. I currently work on the Core Service team, and before that I worked on the API/Integrations team building the platform, Namely Connect.
What's your favorite thing about your role?
Our team's job is to help build the foundation infrastructure for other developers at Namely. Developers at our company rely on our services to build features quickly and efficiently. I like working on something my peers rely on.
What does your average work week look like?
The team has a stand up in the morning, where we share what we did the day before, what we're working on, and what we need help with. Our team is small, so if anyone's stuck we try to help right away. After that, I'll jump into my work for the day. I'll grab some coffee or cold brew, put on my headphones, and plug away at my work.
Is there something that would surprise people about your job?
A lot of people think we're writing code 24/7, but there's a lot of preplanning and testing. We want our work to reliable, so we do a lot of performance testing to make sure everything works well.
What's your favorite thing about working at Namely?
I love working with other developers, and I like how my work is generally behind-the-scenes. We recently changed the entire application authentication at Namely and none of our customers noticed. That's when you know you're doing a good job. If something does go wrong, you'll hear about it!
What's your favorite thing about working in the engineering department?
I think the engineering department does a great job of developing employees and promoting continuous learning. The core services team needed some extra hands and my manager asked me if I'd be interested in learning a new programing language. I jumped at the idea and started teaching myself. My manager helped teach me too. He'd stay in the office with me after hours, answering all of my questions. It was great having that foundational support from middle and upper management for my professional development and growth.
What's your favorite office snack?
Tomato basil snap pea crisps. They're amazing.
What's something your co-workers don't know about you?
I just learned how to swim. I was recently in Spain and my cousin taught me, so I could enjoy all the beautiful beaches! It definitely pushed me out of my comfort zone.
Do you have any advice for someone who wants to do your job?
I think that we like to hire enthusiastic and engaged people. Our team attracts people who are generous and always willing to help others. If you have those qualities and like a collaborative atmosphere, then this would be a very rewarding place for you to work.
What do you like to do outside of work?
Riding motorcycles in upstate New York. My mom says that whenever I'd go to Chuck E. Cheese's as a kid, she'd always find me on the motorcycle games. A few years ago, I finally bought myself a motorcycle and I love it.
What was your best day at work?
About a month ago, I helped our payroll team implement a new feature. I was able to work with a lot of people I hadn't worked with before. Seeing the other team's enthusiasm to work with us and to use what we were building was very rewarding. I was writing code for them that I wasn't super comfortable with, but they were all so positive and excited that it helped motivate me to do great work.
Who has inspired you to get to this point in your career?
My old manager. He was willing to spend time with me after hours to help me improve my skills. He challenged me and motivated me to work that much harder. He was always in my corner and wanted to see me succeed at Namely.
Anything else you want to share about yourself or Namely?
I think Namely is different than other companies I've worked for. Everyone is so focused on a similar goal. It's great to see that we have that drive at this stage in the company's growth.
---
At Namely, our coworkers are one of the top reasons we love what we do. The Meet Namely series spotlights real Namely employees across the company. Stay tuned for more from the series to learn how we put HR for humans into practice.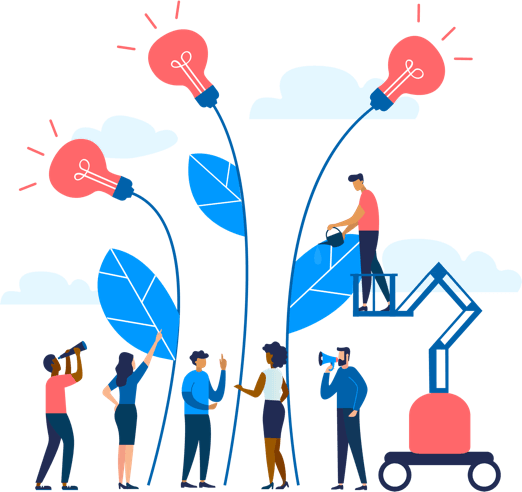 See how Namely's flexible solution will help you streamline your HR processes by having your people, payroll, and benefits info all in on place.
Get a demo
Subscribe
Get the latest news from Namely about HR, payroll, and benefits.
Get the latest news from Namely about HR, Payroll, and Benefits.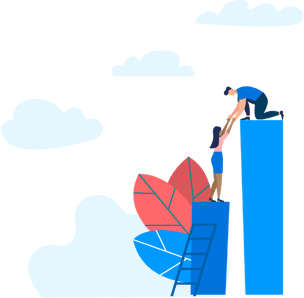 X
Get the latest news from Namely about HR, Payroll, and Benefits.