HR
Meet Namely: Miranda Brokenberry

Miranda Brokenberry is one of Namely's managed services all-stars. When she's not on the phone helping clients, Miranda loves getting to know her team and helping her coworkers. She's a people person and works hard behind the scenes to help others succeed. That's why one day she dreams of being a talent manager in the entertainment industry and discovering the next big star.

We chatted with Miranda about her role and how she found her way to Namely's managed services team.
How did you end up in your role at Namely?
I first heard of Namely in January of 2018. I interviewed for a position on the implementation team, but I didn't get the role. I was actually interviewing for a flight attendant job at the same time, too! I'm one of those people who is really good at every single thing. I've been a substitute teacher, a personal nanny, and I even worked for Beyoncé's dad. But when I interviewed for the implementation position, my current manager said they thought I would be a great fit for managed services, which Namely had only just started. That's how I ended up as a service consultant for managed services!
What's your favorite thing about your role?
It's my team. We're not a team, we're a family! If one person is not here, the whole vibe is off. When I was on vacation, I missed the job. We love coming to work every day.
What makes the Atlanta office unique?
Definitely the people. We look forward to coming to work every day. We're building our own culture, but the people and the relationships that we have with each other are what makes the Atlanta office so unique. The people and the culture here are very strong. I genuinely like all the people I work with and to work someplace where you can say that is very rare. Not many people can say that they've danced with their CEO at the company holiday party. Not many people have access to company leadership via Slack. Not many people can say that their company has regular all-hands meetings to tell employees what's going on in the rest of the organization. Namely doesn't have to do all that, but we have a company that is human. We use our own product and we practice what we preach.
What does your average workweek look like?
An average workweek is responding to client concerns and questions and setting up meetings with clients. I personally don't like to send emails. It's a part of my job, so I do it, but I am the first person to ask if we can jump on a quick call. The rest of my time is spent in team meetings, helping my peers, and one-on-ones with my manager.
Is there something that would surprise people about your job?
I'm a service consultant but I work with technology. I make sure our product works for our clients. Yes, I'm client-facing, but I do sort of play an IT role. I make sure the Namely platform works. I think people would be surprised to think about it from that perspective.
If you weren't in this role, what would you be doing?
At Namely, I would be on the marketing or sales team. I'm very people-oriented, I'm animated, and I love to talk. I'm that type of person. Outside of Namely, my true passion in life is to be a talent manager in the entertainment industry. I want to help make other people's dreams a reality.
What's your favorite thing about working at Namely?
To be able to work for a company where my voice matters. I could come up with an idea and the whole company could implement it. I have the ability to help shape and change the culture and the product that we build here.
What's your favorite thing about working in Managed Services?
I enjoy fixing complex issues. I like being an evangelist for our product. Basically, I'm a consultant. I need to tell a client how our product can work best for their company. I love being able to jump on a video call so our clients can see what I'm doing and just show them how our product can serve them. Being able to be that backbone for our client is my favorite.
What's your favorite office snack?
Ginger ale. I try not to eat a lot of snacks, but I freaking love ginger ale! I do love Honeycrisp apples too!
What's something your co-workers don't know about you?
I feel like they know everything…I'm very into philanthropy. I love giving back. I love helping out in any way that I can. I'm very active in my church. I'm an usher and I love working with children.
Do you have any advice for someone who wants to do your job?
You need to be patient and you need to have a listening ear. Sometimes clients just need to talk and we just need to be able to listen. You have to master the art of listening to be in managed services. You have to have a can-do attitude. Since we're a new team, you have to be able to raise your hand and say, "I don't mind taking that on, I can do that for the client." We're shaping managed services for the people who come behind us. You have to be a good listener, you have to have a can-do attitude, and you have to be dedicated.
What do you like to do outside of work?
I really enjoy going to the movies. $2 Tuesdays—where the concessions are only $2 and the movie ticket is only $6—are one of my favorite days. I really enjoyed Creed, Wreck it Ralph, the Nutcracker, Halloween, and Venom. I love all the Marvel movies. As far as a favorite genre, I'm all over the place. I'm a chameleon, I can adapt to any environment that I'm in. I don't like horror movies, but I loved Halloween, so I'm always down to try new things.
What was your best day at work?
I have two! The first was a few months ago, I got my braces taken off. I had been telling my team for weeks about all the candy I wanted to eat when they were finally off. I came into work day after my appointment and my desk was covered in candy. I felt so cared for.
Another day I loved was "Boss' Day." Every time my boss came back to his desk, we had a gift for him. He came back from a meeting and there was candy on his desk. He came back from a one-on-one and he had lunch waiting for him. He came back again and there was a bundt cake. Then we left a whole bunch of gifts. Every time he left, we made sure there was another surprise waiting for him when he returned.
Who has inspired you to get to this point in your career?
My grandparents and my mom. My mom wasn't able to get a great education and she didn't finish school, so I was very blessed to come down to Atlanta to go to college. She inspires me to keep going. She made do with what she had to make sure I had a good childhood
I've always wanted to make my grandparents proud. They've both passed away now, but I've always lived wanting them to know that I finished college, I have a career, and that I have something that can take me to the next level in life—no matter where they may be.
---
At Namely, our coworkers are one of the top reasons we love what we do. The Meet Namely series spotlights real Namely employees across the company. Stay tuned for more from the series to learn how we put HR for humans into practice.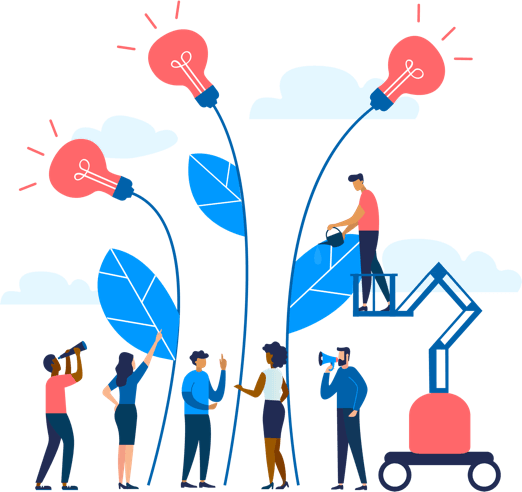 See how Namely's flexible solution will help you streamline your HR processes by having your people, payroll, and benefits info all in on place.
Get a demo
Subscribe
Get the latest news from Namely about HR, payroll, and benefits.
Get the latest news from Namely about HR, Payroll, and Benefits.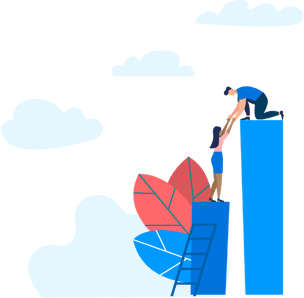 X
Get the latest news from Namely about HR, Payroll, and Benefits.