HR
Meet Namely: Julie Zhang

When Julie Zhang moved to the U.S. 23 years ago, she had no idea she'd find a career in quality assurance (QA). Julie left China to find work as a mechanical engineer in New York City, but was unable to find a job in that field. After balancing multiple jobs, learning English, and attending night school, Julie discovered a new passion: QA. Now, as one of Namely's talented QA analysts, Julie spends her days testing new product features for bugs and ensuring every product update has no surprises.

We spoke with Julie about her role and how she started her career in QA.

How did you end up in your role at Namely?
In college, I majored in light industry and specialized in machine automation. After graduating, I spent the next 12 years working in a valve factory as a mechanical engineer in Shanghai, China. When I came to the United States, my goal was to continue my career in the machine industry, but I wasn't able to find a job in that field. I was working at a hotel when a friend suggested that I take software testing classes. I got my certification and found a part-time job doing QA. That's when I realized that had a passion for software testing. I found Namely through a former employee. While Namely is the second startup I've worked for, this is my first time working in the HR industry. I joined the payroll engineer support team because I love challenging myself every day.

What's your favorite thing about your role?
The experiences and skills I've gained at Namely are invaluable. My role has pushed me to be more reliable, focused, and productive in ways I have never been before. It's pushed me out of my comfort zone, allowed me to be more confident and curious, and take ownership of more projects.

What does your average work week look like?
I work multiple projects across a few different teams. I have two stand-up meetings every day, and two sprint meetings every two weeks. The rest of the time, I test strategies to "break the system" and detect defects. I report these findings to the engineering team, so they can resolve any issues before a product release.

Is there something that would surprise people about your job?
People assume my job is boring, but it's actually very exciting—especially when I catch a hidden bug. It's more than just manual testing, it's the IT version of "spot the difference." It continually tests my mind and eyes.

If you weren't in this role, what would you be doing?
I would love to be an international tour guide. I haven't been able to travel the world as much as I would like because I've always focused on my career and raising a family. As a tour guide, I would be able to learn about new cultures, meet people, and see beautiful cities.

What's your favorite thing about working at Namely?
I love the culture here. People are always challenging themselves, which inspires me to challenge myself. There's a lot of flexibility, but I am grateful that everyone trusts each other to always get their work done.

What's your favorite thing about working in the product and engineering department?
These two teams are always a fun time. I love how vibrant and high energy my teammates are. Even in the most hectic times, we're always fighting toward a common goal and stay positive to resolve any issues we find. Also, my teammate George has sweets at his desk, so that's a bonus!

What's your favorite office snack?
I love the fresh fruit in the office. I'm often in a rush to catch my bus in the morning, so I forget to eat breakfast. It's great to have something healthy waiting for you when you get into the office. I love making peanut butter toast with banana, blueberries, and a sprinkle of cinnamon.

What's something your co-workers don't know about you?
Back in China, I used to collect stamps, candy cellophane wrappers, and rare bills when I was younger. Every time I look at them, I think back on my good childhood memories.

Do you have any advice for someone who wants to do your job?
A good QA analyst should be extremely detail-oriented and know how to multitask in dynamic testing environments. Communication is essential – when there's something that doesn't seem right, you have to be comfortable raising your hand and letting the whole team know. It's easy to get frustrated when you can't catch a bug, so having a passion for this line of work is essential.

What do you like to do outside of work?
Painting, swimming, and power walking—before I fell and broke my kneecap. I also love spending time with my family.

What was your best day at work?
I'm always happy when a release rolls out without any issues. Knock on wood!

Who has inspired you to get to this point in your career?
Twenty-three years ago, I came to America without knowing any English. I had to get accustomed to a foreign country, learn the language, work multiple jobs, go to night school, start from scratch in a completely new field, and balance family life. I've had to make a lot of sacrifices in order to get to where I am today. It's safe to say that I continue to be my own biggest inspiration, along with my fellow immigrants who came to this country to work hard and live the American dream.

Anything else you want to share about yourself or Namely?
Namely is a fantastic place for career growth! The company is very transparent about what you can do to improve and reach your goals. It puts a huge focus on its people and is a great place to work for anyone who wants to succeed in the tech space.
---
At Namely, our coworkers are one of the top reasons we love what we do. The Meet Namely series spotlights real Namely employees across the company. Stay tuned for more from the series to learn how we put HR for humans into practice.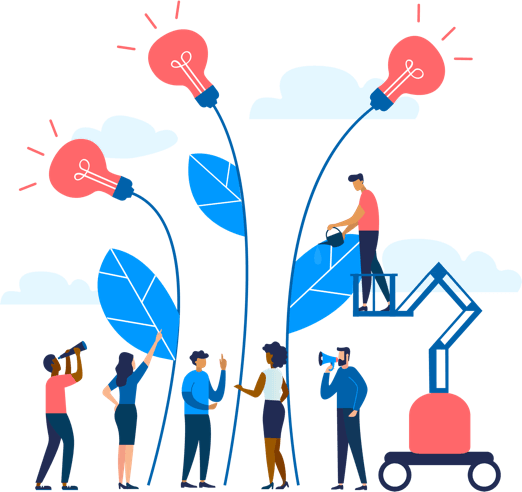 See how Namely's flexible solution will help you streamline your HR processes by having your people, payroll, and benefits info all in on place.
Get a demo
Subscribe
Get the latest news from Namely about HR, payroll, and benefits.
Get the latest news from Namely about HR, Payroll, and Benefits.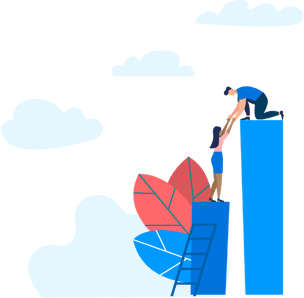 X
Get the latest news from Namely about HR, Payroll, and Benefits.