HR
Meet Namely: Doug Chiki

Doug Chiki is a payroll consultant at Namely's Atlanta office. A veteran in the HR technology industry, Doug has worked for three software companies around the country before finding a home in Atlanta and at Namely. When he's not helping clients process payroll, Doug loves spending time with his dog and attending concerts.
We sat down with Doug to learn more about his role and how he found his way to Namely.
How did you end up in your role at Namely?
My first job after college was teaching English in China, but I knew I would eventually have to move back to the United States. I decided to move to San Francisco on a whim even though I had never been there. My first job was at an HRIS company, where I worked for nearly three years. But San Francisco became a shoe that didn't fit anymore, so I moved back to Ohio to be near my family and found a job in Cincinnati. I tried my best to make Cincinnati something that it was never going to be, but after a few years I needed a change and decided to move to Atlanta. Serendipitously, the day that I Googled "Atlanta Tech Companies" was the day that Namely had a press release announcing their new Atlanta office. One week later, I was packing up all my stuff to move to Atlanta!
What's your favorite thing about your role?
It's a puzzle! I really enjoy the problem-solving component of it. If all the pieces aren't present, then the picture is not complete. You have to make sure you have all the pieces and put everything in the right spot to ensure our clients can successfully process payroll with us.

What makes the Atlanta office unique?
An office can only be as good as the people in it. Our recruiting team did such a great job of hiring people that embody Namely's values and bring years of industry experience to the table. This is definitely the best office that I've ever worked in.

What does your average workweek look like?
That's the challenge of being in implementation. You always have a certain set of tasks for your projects, but you also have to deal with one-off situations when something goes awry or a client needs extra hand-holding. You have to drive your projects forward, but also make yourself extremely available by building time into your schedule to address any clients needs as they arise.

Is there something that would surprise people about your job?
People are usually surprised to learn how technical my role is and how many different parties I have to work with and collect information from. I have to collect that data from employees and employers and ensure that data is in the right format. Then you have to work with several internal teams and third-party vendors to set up their accounts. I'm always surprised by how many boxes you have to check off before running a successful payroll.

If you weren't in this role, what would you be doing?
Anything where I could spend a lot of time with my dog. He's half German shepherd, half white labrador. He's very beautiful and smart, but has the personality of Mariah Carey sometimes.

What's your favorite thing about working at Namely?
My co-workers. The people who laugh at my jokes every day. They are the best audience for my newest (and oldest) material.

What's your favorite office snack?
Aspirational answer: bananas. Realistic answer: grape Airheads.

What's something your co-workers don't know about you?
All I do is spill the secrets of my life, so that's tricky. I think some people would be surprised to know I'm introverted. I get all my energy from being alone, despite coming off as so gregarious and colorful in the workplace.

Do you have any advice for someone who wants to do your job?
Don't let your experience cloud your ability to learn something new. You have to let go of the "this is how it should be done" mindset. Learn how it's done here first and then make recommendations on how to change it. Our company is super open to change, but there's usually a reason we do things a particular way!
What do you like to do outside of work?
I love going to concerts. I've seen all my favorite divas: Dolly Parton, Beyoncé, Barbra Streisand, and Britney Spears!

What was your best day at work?
My best day at work was the day before Atlanta pride weekend. I'm part of Namely's PrideIn employee resource group and we planned to have a drag queen visit the office for an ice cream party. The drag queen had to cancel last minute so Aaron and I decided to improvise. We did a side-by-side chat in front of all our co-workers about our experiences being gay. People asked a lot of really great questions and it was really well received!
---
At Namely, our coworkers are one of the top reasons we love what we do. The Meet Namely series spotlights real Namely employees across the company. Stay tuned for more from the series to learn how we put HR for humans into practice.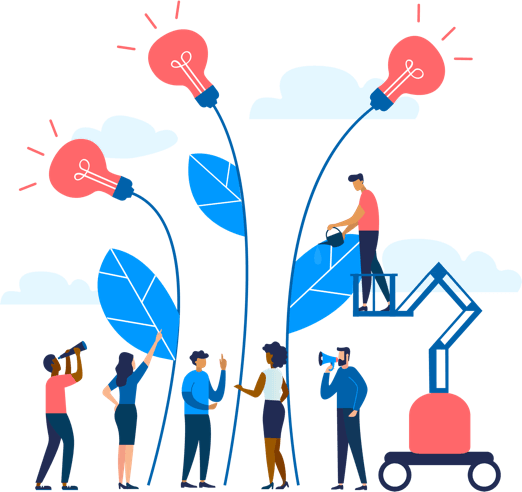 See how Namely's flexible solution will help you streamline your HR processes by having your people, payroll, and benefits info all in on place.
Get a demo
Subscribe
Get the latest news from Namely about HR, payroll, and benefits.
Get the latest news from Namely about HR, Payroll, and Benefits.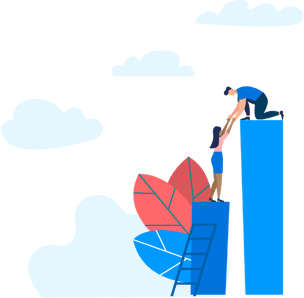 X
Get the latest news from Namely about HR, Payroll, and Benefits.