HR
Meet HR Redefined Speaker Eric Knudsen

With over a decade of experience in people and data analytics, Eric Knudsen, Ph.D. is Namely's resident data expert. As a manager of people analytics, Eric loves using data to build a happier and healthier workplace at Namely. When Eric's not busy crunching numbers, you can find him spending time with his wife, exercising on his Peloton bike, enjoying fine bourbon, and speaking at HR Redefined.

This year, Eric will make his triumphant return to the HR Redefined stage with his presentation, "3 Ways You're Not Thinking About Employee Turnover (Yet)." This will be Eric's third year speaking at HRR and we can't wait to hear what he has in store for us in May.
We sat down with Eric to learn more about his background, his HRR session, and what he loves to do in New York City.

1. How did you fall into HR?

Back in 2011, an HR career was not on my radar. After finishing my B.A. in psychology, I had just started a Ph.D. program in school psychology and saw myself working in a school setting. But after a year in the program, I realized my interests in education were primarily in its organizational and workplace dynamics. In other words, how do people come together to get things done?

Towards the end of that first year, I was very fortunate to have the opportunity to transfer into a new Ph.D. program, this time in industrial-organizational (I-O) psychology, which aligned way better with these emerging interests. I took the leap and never looked back. I-O psychologists are frequently employed by organizations to help embed scientific practices into talent processes (like hiring, career development, learning and development, employee engagement, etc.). To me, there's nothing cooler than using data and science to improve the workplace, somewhere we spend about half of our waking hours each week.
2. What most excites you about the field of HR?
For a long time, HR was considered a function focused solely on compliance. Over the last several years, the discipline has pivoted in two ways. First, organizations and their HR teams have realized the importance of building great, mission-driven workplaces for their employees. This has shifted the focus of HR from compliance to experience and strategy. The second pivot has been in its growing emphasis on data. The advent of new methodologies in data analytics and data science have enabled HR teams to see views of their workplace they've never been able to see before (because they lacked the time, tools, or skills to do so). We have only scratched the surface on what is possible here, but the door to data in HR has swung wide open. Now's the time for us to learn and act!
3. If you weren't in your current role, what would you be doing?
The obvious answer is that I'd be doing something else in HR, but that's no fun. So I'll answer this as if HR is not an option. I'm very intrigued by narrative journalism—the weaving together of news, experience, and human interest is fascinating to me. I'm an avid consumer of this kind of content, though I'm under no illusion that producing it is different than consuming it. I would love to flex my creative writing muscles again and see if I can tell stories that resonate with people.
4. What do you like to do outside of work?
A couple of times per year I go primitive camping. I use that time to explore my thoughts without the distraction of all the decisions we need to make every day both inside and outside of work. Sometimes we go on vacation to try to get away from those decisions, but then we often find we have other decisions to make: What time should we hit the beach? Where should we eat for lunch? What should we do this afternoon? When you're in the middle of the wilderness, there are fewer decisions to make and it becomes more natural to focus on yourself and your thoughts. It's a fantastic time for self-reflection.
5. HR Redefined is quickly approaching! What are you most excited for?
Meeting the people and the community! There's nothing more fun than getting a bunch of HR geeks like myself in a room and sharing ways we can build better workplaces together. Collectively, we impact the daily lives of so many individuals and their families as well. I think it's easy to forget how important the work we're doing is and events like HR Redefined are good reminders.
I also love learning about people's career paths. Very few people start college saying "I want a career in HR"—many people have taken winding paths like my own. Sharing these stories helps build a stronger HR community because we've all walked different paths but bring the same passion for our line of work.
6. What's your favorite thing to do/eat in NYC?
In the spring and summer, my wife and I walk many of the bridges from New York City into the outer boroughs. It's a fun (and free) thing to do on a Friday evening after work. Here's a free summer date itinerary (I'll charge for the next one!): grab a low-key dinner in the Financial District, walk across the Brooklyn Bridge right before the sun is setting, and catch an outdoor movie in Brooklyn Bridge Park on the other side.
---
We hope you'll join us at HR Redefined to hear more from Eric Knudsen and the rest of our all-star speaker lineup! Register now to secure your spot.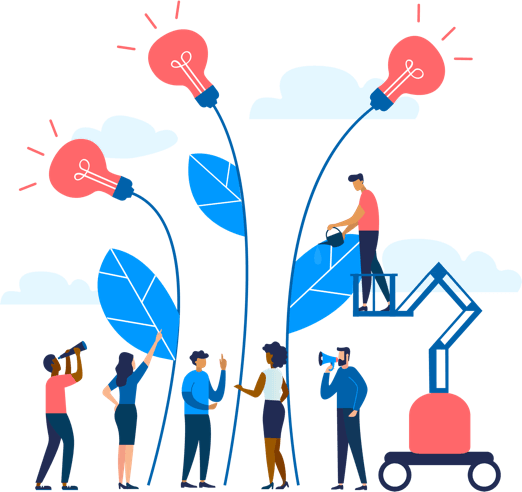 See how Namely's flexible solution will help you streamline your HR processes by having your people, payroll, and benefits info all in on place.
Get a demo
Subscribe
Get the latest news from Namely about HR, payroll, and benefits.
Get the latest news from Namely about HR, Payroll, and Benefits.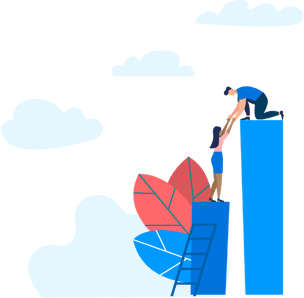 X
Get the latest news from Namely about HR, Payroll, and Benefits.