HR
Leadership Strategies for the Post-Pandemic Workplace

As leaders prepare for life after COVID-19, it's clear that the pandemic has dramatically changed the workplace as we know it. Not only are 82 percent of companies planning to allow remote work at least part of the time, but we're also in the midst of the Great Resignation—with millions of employees leaving their jobs each month. Even customer needs have changed over the course of the pandemic, resulting in new demands on businesses.
In 2022 and beyond, there's no going back to the pre-COVID way of working and leaders must prepare themselves for this "new normal."
Here are a few key leadership strategies to help you embrace and thrive in the post-pandemic workplace:
Invest in Your Employees
In a Deloitte survey of nearly 3,900 respondents, 74 percent said they believe developing workers' skills is important to their organization's strategy, but only 34 percent reported they were happy with how their organization was currently investing in them.
With many employees experiencing feelings of disconnection and burnout at work, it's more important than ever for leaders to prioritize professional development. By keeping your team challenged, you will not only help reduce turnover and boost morale, but you'll also ensure that your talent is better equipped to tackle post-pandemic business challenges as they arise.
You can empower your employees by implementing Individual Development Plans (IDPs) and investing in training, conferences, and other educational opportunities that will help them grow. Ensure your team has challenging but realistic goals they can get excited about—including personal development goals to help them advance in their careers. And don't forget to invest in competitive compensation, benefits, and recognition, such as individualized bonuses and team celebrations.
Rethink Your Company Culture
While the majority of employees prefer a remote or hybrid work schedule over working in the office full-time, the COVID-19 pandemic transition took its toll on workplace collaboration and engagement. But according to Bain & Company, feelings of disconnection and isolation are natural during periods like these—only 22 percent of employees feel connected to their coworkers and leadership during corporate transitions.
So how can leaders reduce these feelings as we approach yet another transitional period? The answer lies in retooling your company values and culture to promote employee wellbeing and camaraderie.
Consider these ideas from the communication experts at 4PSA as you establish a new hybrid-friendly culture for life after the pandemic:
Improve your meetings. Limit the size of each meeting as much as possible by inviting only the key stakeholders. Schedule meeting-free time blocks to ensure your team has time to focus on getting work done.
Empower your managers. Create a culture of listening and employee engagement by giving middle-management the ability to implement their own bright ideas and suggestions from their direct reports.
Normalize breaks. To prevent burnout and

increase job satisfaction

, make sure your employees step away from their desks to take lunch breaks and periodic breathers.
Celebrate employee contributions. Make it a point to express appreciation for employees on a regular basis and show you value their hard work.
You might be surprised by how making small changes to your company culture can improve retention and energize your team.
Use Employee Feedback to Improve Policies
As an overwhelming majority of businesses adopt working from home at least part-time, leaders are now faced with the challenge of developing a new hybrid workplace policy. Since the hybrid workplace is new to nearly everyone, it's important to think of policy development as a work in progress, understanding that it may take some time to figure out.
Employee feedback will play a critical role in whether your policy is successful. Stay flexible, conduct frequent employee surveys, and make sure your managers are funneling employee feedback up to leadership on a regular basis. By keeping a pulse on how employees are feeling, you can make sure your policy continues to meet the specific needs of your organization.
Embrace Customer-Centricity
Your employees aren't the only ones who have changed the way they work over the past two years—so have your customers. Thanks to the boom in eCommerce, along with a wealth of convenient options such as BOPIS (buy online, pick up in store), it appears customer expectations have risen to a new level permanently.
"The past year has shifted priorities for many people, leading them to place an even higher premium on values and trust when deciding where to spend money," McKinsey reports. According to their recent research, 75 percent of US consumers tried out a different store, website, or brand during the pandemic, and 60 percent of them said they expected to stick with those new options. This means that their business is largely "up for grabs"— to be won by organizations ready to step up and meet their new needs.
While customer-centricity has been a watchword for years now, the stakes are higher than ever. Businesses who want to continue to win market share must live and breathe a policy that puts customers first. Evaluate your existing business model and determine how you can better support the growing needs of your customer base after the pandemic—whether it's adding live chat to your website or emphasizing the importance of empathy in your customer service reps' training. Integrate customer centricity into your company culture and make sure all employees are accountable for providing a superior customer experience.
---
While some businesses may have already adopted new practices in response to COVID-19, it's likely that all leaders have areas of opportunity to improve their post-pandemic strategy. To learn more about creating a successful strategy in 2022, check out our blog post.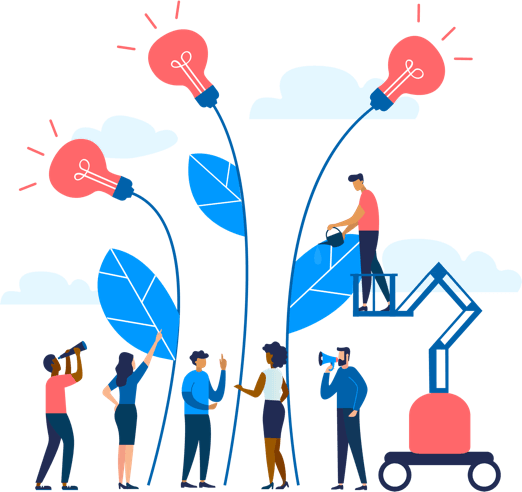 See how Namely's flexible solution will help you streamline your HR processes by having your people, payroll, and benefits info all in on place.
Get a demo
Subscribe
Get the latest news from Namely about HR, payroll, and benefits.
Get the latest news from Namely about HR, Payroll, and Benefits.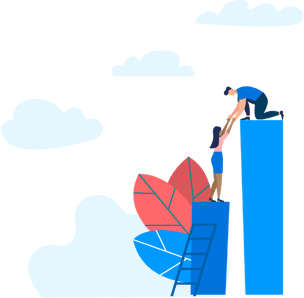 X
Get the latest news from Namely about HR, Payroll, and Benefits.