HR
Leadership Lessons With UCLA Gymnastics Legend 'Miss Val'

As many HR professionals know, our careers don't always play out the way you'd expect them to. If you asked a young Valorie Kondos Field or "Miss Val," if she would go on to become the award-winning head coach of UCLA gymnastics, odds are she would have never believed it. This year, Miss Val stepped down after 30 years of being UCLA's head coach—but left behind a legacy that will last long after her departure. Under her guidance, UCLA's women's gymnastics team won seven NCAA Championships as well as 29 Pac-12 and NCAA regional titles.
So how did a classical ballet dancer and choreographer find herself thrown into the world of gymnastics? At this year's HR Redefined conference, Miss Val shared how she tumbled into the world of gymnastics and how she became one of today's most inspiring leadership figures. Below is an excerpt from her talk.
---
Don't Be Afraid of Failure
When I was 22 years old, I picked up the phone and called up UCLA's head coach at the time. I told him I had heard they were looking for a dance coach and while I had never done or coached gymnastics, I had 17 years of classical ballet training under my belt. He told me they couldn't offer me a salary, but he could give me a full scholarship. That was all I needed to hear. I retired from dance and I moved to Los Angeles in 1982 and have been there ever since.
My 37-year-long career never would have happened if I had been too afraid to pick up the phone and make the ask. You can't fear failure. Failure is just a word some mean-spirited person made up to make us all feel bad about ourselves. Tell yourself failure doesn't exist. Then pick up that phone and make your ask.
Be Yourself
When the head athletic director invited me into his office some years later and asked me to be the new head gymnastics coach, I laughed out loud. I told him I didn't know the first thing about gymnastics. He told me he had seen the way I worked with our student-athletes. He commended me for being firm, but compassionate. He told me he trusted me to figure out the rest on my own.
I was a little intimidated by the challenge, but I knew I would be able to pull through. After all, I grew up on stage. I knew how to act, so I figured let's act like a coach. For me, Bobby Knight represented everything a good coach should be: tough-minded and relentless. I channeled my inner Bobby Knight and did everything I could to embody his legacy. In fact, I did it so well that we finished dead last at championships that year.
I was ready to resign when I had the biggest "aha" moment of my career. I was leafing through a book on leadership in the UCLA school store when I landed on a page with this definition of leadership: "Success is having peace of mind, which is a direct result of knowing you have done your best." I realized I had a very narrow understanding of what a coach is. I thought coaches were hired to win. I realized I had spent so much time trying to be someone else. If you're pretending to be someone else, you will always be a second-rate "them." You'll never become a first-rate you.
Watch Miss Val's full speech below:
Athletes, Champions, and Superheroes
When people ask me what I do, I don't say I develop athletes. I say I develop superheroes. Athletes work hard and are relentless, but they are myopic because all they want to do is win. Great athletes are champions. When you are a champion, you are still just as driven and relentless, but you are just as concerned about yourself as you are with those around you. True champions make everyone around them better. Superheroes go a step beyond. Superheroes are champions who are willing to take a hit to protect someone less fortunate. They work hard, they are great athletes and champions, and yet when the time comes where they have to throw themselves on the sword, they do it. I urge you to consider the following questions in your own life. Which genre are you in now? Which genre would you like to be in? And what do you need to do to get there?
My advice is don't worry about the wins. The wins will work themselves when you develop a culture of champions. This year—my last year coaching—we did not win the national championship. But we went around the room with all of our athletes and coaches to debrief. I asked them all, "Do you have any regrets? Would you have done anything differently?" and the answer all around the room was "no." We may not have won the championship, but it was still a success. We were all champions. We all left the arena without any regrets. I hope you can say the same.
---
Get ready to flip with excitement—there's more great HR Redefined 2019 content where that came from! Keep your eyes peeled for conference highlights and session recaps on the Namely Blog or sign up for our newsletter to have updates delivered straight to your inbox.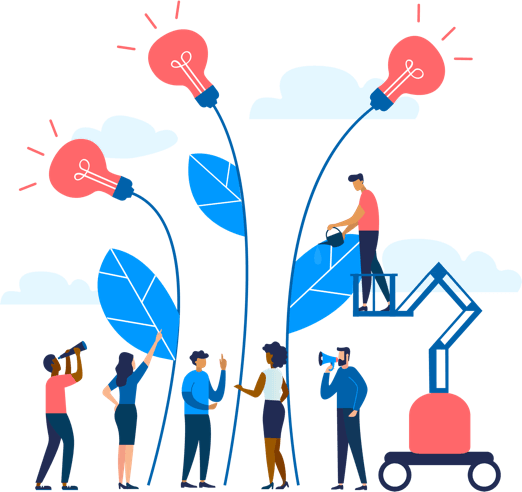 See how Namely's flexible solution will help you streamline your HR processes by having your people, payroll, and benefits info all in on place.
Get a demo
Subscribe
Get the latest news from Namely about HR, payroll, and benefits.
Get the latest news from Namely about HR, Payroll, and Benefits.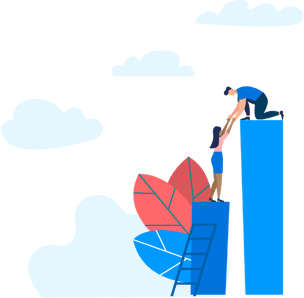 X
Get the latest news from Namely about HR, Payroll, and Benefits.