Compliance
The Importance of Human Resource Risk Management

From recruiting top talent to focusing on employee retention, HR teams have a ton on their plate. But out of all of their priorities, HR risk management might be one of the most challenging.
When COVID-19 hit and employees started to work remotely, companies had no choice but to shift their HR risk management strategies. Now, as we head further into 2022, HR teams will have to be on their toes in order to handle any new challenges that come their way.
So why is risk management important to HR, and how can you optimize your strategy going forward?
Let's take a look.
What is HR Risk Management?
In the world of HR, compliance covers a lot of ground. Staying compliant means classifying employees properly, paying them on time, and providing them with the right workplace training. But another important aspect of staying compliant is mitigating and handling issues that involve employees. That's where HR risk management comes in.
The purpose of HR risk management is to identify potential employee-related human resources risks before they happen. Whether it involves employee behavior or ineffective management styles, HR risk management helps HR teams proactively think of potential scenarios and their outcomes. Doing so enables them to avoid certain issues in the future and tackle any problems that do occur head on. HR risk management strategies range from creating and communicating clear company policies, educating managers about how to handle certain situations, and using HR compliance software.
The Relationship Between HR Management and Risk Management
HR management and risk management go hand in hand. In order to manage HR across your organization effectively, you need to be able to prepare for employee-related human resources risks and properly handle any problems that come your way. HR management also has a direct impact on HR risk management because the more satisfied your employees are, the less likely they will be to have issues.
Of course, HR professionals need to have strong leadership, communication, and training skills, but they also need to be proactive, strategic, and skilled in conflict management. Having a combination of these HR management and risk management skills enables teams to identify potential issues ahead of time, implement plans that help avoid them, and establish protocol in case any of them do happen to de-escalate them.
Areas of Risk Management
From new hires to executive leaders, human resources risks can involve employees at any level of an organization, at any point of the employee lifecycle.
Here are some areas that should be covered in your HR risk management plan:
Hiring Process
To tackle HR risk management from the ground up, the first area you should hone in on is the hiring process. Since it's illegal and unethical, discrimination during the hiring process is a huge HR risk. Candidates could be discriminated against based on their age, gender, race, ethnicity, religion, or disability. Recruiters may even be unaware that they are discriminating against a candidate if they have an unconscious bias. Properly training your recruiters and hiring managers as part of your HR risk management plan will help prevent any kind of discrimination from occurring during the hiring process. Your plan should also define repercussions for anyone who violates your discrimination policy.
Employee Management
Ineffective management styles are a common cause of employee-related issues. In fact, 84 percent of employees say poorly trained managers create a lot of unnecessary work and stress for them. Whether it's being unrealistic with deadlines, not communicating clearly, or not supporting direct reports properly, issues caused by managers can lead to disagreements between them and their employees, a hostile work environment, and ultimately, turnover.
To prevent this HR risk, your company should frequently train managers on management best practices and check in with their direct reports. All of this should be well documented in your HR risk management plan to prevent problems, along with the protocol to follow in case an issue between a manager and their direct report does emerge.
Employee Behaviors
In addition to preparing for the potential human resources risks involving managers' behaviors, it's critical to do the same for employees'. For example, what should your HR team and managers do if employees are struggling to work in a team setting, disagreeing in a hostile way, or experiencing harassment?
Clearly defining behavior expectations, core values, and company policies, such as anti-harassment and anti-discrimination, in your employee handbook and onboarding sessions will help you avoid this HR risk from day one. Checking in with employees will also help uncover any problems between coworkers that you weren't aware of. These steps should be outlined in your HR risk management plan, along with how your HR team and managers should handle potential situations.
Exiting Employees
When employees leave your organization, there are a lot of loose ends that need to be tied up in order to avoid any HR risk. From collecting their work equipment to changing company passwords, HR teams need to make sure that exiting employees no longer have access to technology, portals, and resources. If this protocol is not clearly detailed in your HR risk management plan, your company may be at risk of employees having access to sensitive information once they leave. Conducting exit interviews also helps HR teams identify any potential issues that they were not already aware of and improve their HR risk management strategy. For instance, an employee who is leaving may reveal during an exit interview that there are some problems with the management style on their team or a particular coworker.
HR Risk Management Strategy
When revamping your HR risk management strategy, you should analyze your current processes and identify areas of improvement. Using an HR Risk Mitigation Checklist can be helpful to make sure that you're covering all potential issues.
In order to be successful, your HR risk management strategy should incorporate the right training, resources, and technology. When new hires start onboarding, you should introduce them to your company policies and expectations. Doing this right away and continuing to train them throughout the employee lifecycle is the most effective way to reduce risk in the workplace.
However, even with the most proactive HR risk management strategy, issues are bound to happen once in a while. That's why it's critical to give everyone at your company the opportunity to come forward with problems so that you can de-escalate them before they get worse. Consider hosting office hours for managers and employees to come talk to your HR team about work-related problems. Since 70 percent of employees who experience or witness harassment in the workplace never report it, consider evaluating compliance management solutions to find one that has an anonymous reporting platform.
---
Find Out More About HR Risk Management and Compliance
Looking ahead, HR risk management will–and should–continue to be a top priority for HR teams. Find out how Namely's HR compliance software can help you stay compliant and tackle risk head on.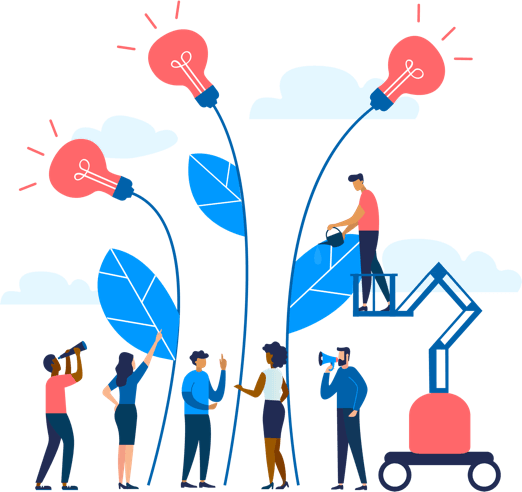 See how Namely's flexible solution will help you streamline your HR processes by having your people, payroll, and benefits info all in on place.
Get a demo
Subscribe
Get the latest news from Namely about HR, payroll, and benefits.
Get the latest news from Namely about HR, Payroll, and Benefits.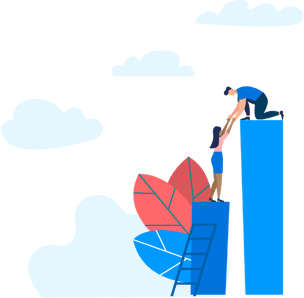 X
Get the latest news from Namely about HR, Payroll, and Benefits.