HR
What HR Needs to Know About Remote Work in 2021
The remote work craze was picking up steam well before the COVID-19 pandemic set in. However, when the country shut down a few months into 2020, many companies were left scrambling with no choice but to transition to a remote work environment.
According to a recent Gartner survey, more than 80% of company leaders plan to allow employees to continue working remotely—at least part-time—even after the pandemic subsides.
With this in mind, most companies are preparing for major changes in the future. And that holds true in almost every department, from sales to marketing to accounting.

For the sake of this article, we'll focus on human resources (HR). There are many things HR leaders need to know about remote work in 2021 and beyond.

HR Needs to Take Charge

As an HR professional, you know your responsibilities. You also know that things change fast, forcing you to adapt on the fly or get left behind.

In the current environment, with remote work becoming more and more common, it's time to take charge. Doing so will make your life easier, while also giving your employees everything they need to remain productive.

Here are five things you need to keep in mind:
1. This is New to Your Employees, Too
Yes, you're going through a variety of challenges associated with working in a virtual environment. But remember this: everyone else is dealing with similar situations.

It's your job to provide your employees with everything they need, within your scope of work, to succeed. Managing remote employees isn't easy, but there are best practices for both you and your employees that can make everyone successful. Be sure that you focus on providing resources for your employees' productivity as well as their mental wellbeing. In turn, they will reward you by taking care of the resources you provide and communicating with you when they need help.

Remember, things will calm down as your company settles in.
2. Productivity Can Suffer at First
Employees find it difficult enough to remain productive when working in a traditional office setting. So, when working from home—where there are even more distractions—it's common for productivity to suffer.

Who doesn't want to walk to the refrigerator a few times every day? Who doesn't want to take breaks to watch television or chat with a friend on the phone?

On the plus side, most employees eventually settle into a new schedule that allows them to balance their work and personal life. Some of the things you can do to assist include:
Helping them efficiently communicate with you, other members of the HR team, and their co-workers.
Providing

technology

that allows them to feel more connected to co-workers.
Sharing tips and feedback on what does and doesn't work for you.
Obviously, as an HR professional, it's not your job to manage employees who don't directly report to you. However, in your role, people will often come to you for help. Don't be afraid to give it to them.
3. Technology is Your Friend
Depending on your generation, you may remember the days when working from home meant using the phone, sending faxes, and traveling all over to communicate with prospects and customers in person.

Fortunately, technology has changed things for the better. In today's world, there is technology for almost anything—and that's critical to the success of any remote worker.

Here are some examples:
The use of

payroll software

that's easy for employees to access remotely.
The use of a communication system, such as Slack, that allows you to create threads for specific topics such as payroll, benefits, and vacation time.
Think about your biggest challenges. Now, think about the ways to address these issues. You're likely to find that technology is the solution.

The only question left is this: which type of technology makes the most sense for what you're trying to accomplish?
4. Organization is a Must

As an HR professional, there's no shortage of items and documents you need to organize. From payroll details to expense reports—and that's just the start—it goes on and on.
Organization is essential to performing at your peak. So, not only do you need to remain organized yourself, but you must also do so in your communication with employees.

Take, for example, sales professionals who file expense reports once a week or once a month. When you're in the same office, it's simple enough to sit down together and hash out any details that don't make sense.

When you work remotely, this is no longer an option. You need to rely on technology to maintain a high level of organization.

Sticking with the example above, there are many types of expense management software you can implement to help in this area.
5. Relocation Requests are Coming

Once employees learn that they will be working remotely full-time moving forward, you can expect relocation requests to come your way. And when that happens, there are a lot of changes you need to make. These will relate to details such as:
Address
Phone number
Tax information, such as for local and state withholding
Benefits
Some employees will move because they're seeking an area with a lower cost of living. Others will move to be closer to friends and family. Many will have more unique reasons for doing so, such as to live and work more sustainably.
You're not likely to be the person who has to approve or deny relocation requests, but all approvals will eventually come to you.
Before you're overrun with these, take the time to implement a system for making accurate and timely changes.
Final Thoughts
There's a good chance that you've already learned a lot about managing remote workers as an HR professional. But of course, you never know what the future will bring.
With remote work the "new normal," it's time for you to take control. Once you have a system that works for you and your employees, it'll become easier to keep everyone happy and on the same page.
You won't get everything right the first time around, but that's okay. It's a learning experience for everyone. As long as you're willing to learn and implement your knowledge, you're better able to deal with any situation that comes your way.
---
Want to learn more about what to expect in the workplace in 2021? Check out our Infographic: 2021 Workplace Trends.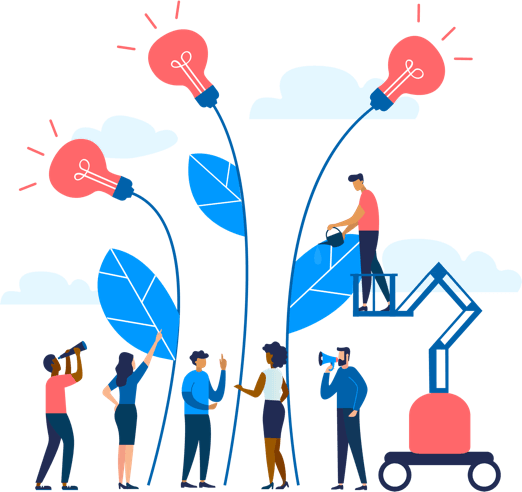 See how Namely's flexible solution will help you streamline your HR processes by having your people, payroll, and benefits info all in on place.
Get a demo
Subscribe
Get the latest news from Namely about HR, payroll, and benefits.
Get the latest news from Namely about HR, Payroll, and Benefits.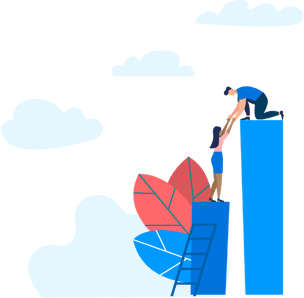 X
Get the latest news from Namely about HR, Payroll, and Benefits.