HR
Meet HR Redefined Speakers: Rebecca Liebman, Rob LaHayne, and Juli Insigner

We're so excited to host an all-star lineup of motivational speakers, thought leaders, and industry experts at HR Redefined 2019. With the conference just a few short weeks away, we wanted to highlight a few of the talented speakers you'll soon see on the HRR stage.
We sat down with three of our speakers, Rebecca Liebman of LearnLux, Rob LaHayne of TouchCare, and Juli Insinger of Carrot, to learn more about their careers and upcoming panel, "Making Sense of 'Cutting-Edge' Employee Benefits." Here's a sneak peek at how healthcare concierge services, fertility benefits, and financial wellness are changing the employee benefits landscape.
How did you fall into HR?
Rebecca Liebman
Co-Founder of LearnLux

We built a company to help people make better financial decisions. Companies started reaching out to ask if they could give the product to their employees to help them with financial decisions like retirement, benefits, healthcare, insurance that they make through work.

Rob LaHayne
CEO of Touchcare

I started my career in employee benefits right out of college and quickly learned that HR was the only department that cared about value, not just price!

Juli Insinger
Co-Founder of
Carrot Fertility

My first step into the HR world was working in executive compensation before I eventually moved into an HR and benefits advisor role. While I was helping companies evaluate their medical, dental, and vision offerings, I immediately noticed that fertility benefits weren't covered well, if at all, by most employers—despite the fact that employees were asking for them.Recognizing that gap and having a genuine desire to help people access better healthcare is what led me to co-found Carrot Fertility.
What most excites you about the field of HR?
| | |
| --- | --- |
| Rebecca Liebman | People are the most important part of an organization and I love that companies are starting to build around that. |
| Rob LaHayne | HR impacts every part of an organization and is possibly the least transactional field one can be in. Everything HR does is strategic. No other function can say that. |
| Juli Insinger | HR finally has a seat at the table. We're the ones who get to listen to the hopes, dreams, and fears of employees—then effect meaningful change. I'm most looking forward to seeing how HR leaders shape the future of work. |
If you weren't in your current role, what would you be doing?
| | |
| --- | --- |
| Rebecca Liebman | Probably sailing around the world to measure the amount of plastic in the ocean. |
| Rob LaHayne | Full-time dad. That's the most exciting and rewarding job I have and I'd love to just dedicate all my time to it. |
| Juli Insinger | I'd be helping people access better healthcare. Since I love taking care of others and adore children, I'd go back to school to become a pediatrician. |
What do you like to do outside of work?
| | |
| --- | --- |
| Rebecca Liebman | I love to spend time on or near water, which sometimes means traveling. |
| Rob LaHayne | Travel, spend time with my family, and work out. |
| Juli Insinger | Anything that's relaxing and good for the soul. I enjoy reading and spending time with family, which is spread across San Diego and Idaho. |
HR Redefined is quickly approaching! What are you most excited for?
| | |
| --- | --- |
| Rebecca Liebman | Meeting other leaders in the HR and people space who love supporting their employees! |
| Rob LaHayne | Making new connections. |
| Juli Insinger | I really look forward to picking the brains of other HR leaders, especially when it comes to innovative benefits and topics around employee recruitment, engagement, and turnover. |
What's your favorite thing to do/eat in NYC?
| | |
| --- | --- |
| Rebecca Liebman | Do: Attempt to not look touristy. Eat: Magnolia Bakery's banana pudding. |
| Rob LaHayne | Everything! This is the culinary capital of the world. |
| Juli Insinger | I always make it a point to eat and do something different every time I visit NYC. Generally, I love to explore the various nooks and crannies of the city. I find it almost magical that you can start off in the bustling Theatre District, then walk a few blocks over, only to find yourself in the heart of Koreatown. |
---
With HR Redefined 2019 just around the corner, don't forget to buy your ticket and secure your spot! Stay tuned for even more HR Redefined 2019 speaker spotlights on the Namely blog, or check out a full list of HRR speakers and sessions here.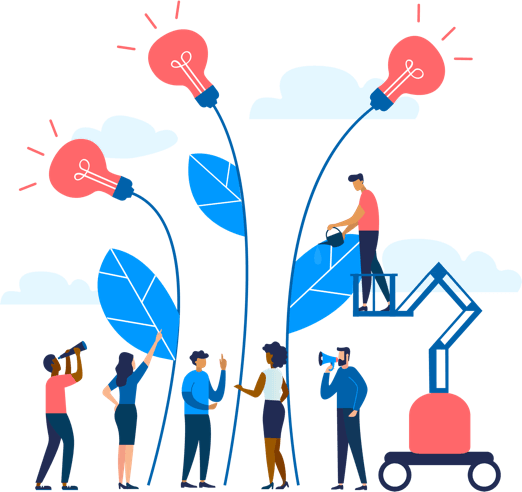 See how Namely's flexible solution will help you streamline your HR processes by having your people, payroll, and benefits info all in on place.
Get a demo
Subscribe
Get the latest news from Namely about HR, payroll, and benefits.
Get the latest news from Namely about HR, Payroll, and Benefits.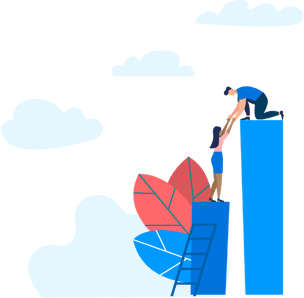 X
Get the latest news from Namely about HR, Payroll, and Benefits.