HR
Meet HR Redefined Speakers: Ashley V.-R., Khalilah O., and Jacqueline L.

We're so excited to host an all-star lineup of motivational speakers, thought leaders, and industry experts at HR Redefined 2019. With the conference right around the corner, we wanted to showcase a few of the HR experts you'll soon see on the HR Redefined stage.
We sat down with three of our speakers, Ashley Valenzuela-Ruesgen of White Construction Group, Khalilah Olokunola of TRU Colors Brewing, and Jacqueline Loeb of Scouted, to learn more about their careers and upcoming panel, "Untapped: Sourcing Underserved and Diverse Talent." Here's how they found their way to a career in HR and why they love the industry.
How did you fall into HR?

Ashley
Valenzuela-Ruesgen
HR Director,
White Construction Group

My father is also in human resources. I grew up assisting him with employee training and union avoidance workshops and often tagged along to HR and legal conferences. In high school, I took a career assessment and it told me human resources would be an excellent career fit. I resisted my HR calling early in my career, but frequently found myself having an affinity for leadership development, coaching, and employment law.

After some self-reflection, I made the conscious decision to pursue a career in HR. Now, I'm the human resources director for a commercial general contractor and I look forward to one day serving as a chief human resources officer!


Khalilah Olokunola
VP of HR,
TRU Colors Brewing

I fell into it accidentally. I've always been in the "building" business. I like to train and develop people by helping them build their core competencies. If you help your employees grow in their careers, they will help build your business. I was offered in-house opportunity and I never looked back.


Jacqueline Loeb
Co-Founder,
Scouted

I've always loved people—working with them, trying to understand what makes different people tick—and yet getting into HR was more happenstance than deliberate. Out of college, I worked at a hedge fund as a management associate. It was a rotational program and my first assignment was to be the CFO's chief of staff. I was charged with doubling the size of the department from 30 to 60 people and that was really my first foray into recruiting and HR. After that, I ended up working with my co-founder running Bridgewater's campus recruiting program. And, well, the rest is history.
What most excites you about the field of HR?

Ashley
Valenzuela-Ruesgen

The complexity, chaos and unrealized potential. I believe the field of human resources is undergoing a metamorphosis of sorts. HR professionals are shifting from "chiefs of fun" to broad-based strategic business partners. We are no longer "a necessary evil" or "the personnel office." I see boundless opportunities associated with this shift as it presents the chance to innovate, inspire, and pioneer a new frontier.


Khalilah Olokunola

It's always the people. Helping strategically align human capital to the vision, mission, and culture of a company is what motivates me to do what I do.


Jacqueline Loeb

I like the way that HR feels personal and global at the same time. I also get excited by HR's potential to drive impact across the board. Specifically, the ability to impact individuals, companies, and by extension the economy and society overall. At the individual level, the right job can change someone's entire career trajectory, bringing significant fulfillment and happiness. At the company level, talent is the key to winning.
If you weren't in your current role, what would you be doing?

Ashley
Valenzuela-Ruesgen

I would be teaching leadership and human resources courses at a university, volunteering on numerous community boards, and running my own non-profit.


Khalilah Olokunola

I would be a freelancer training and developing people...with a part-time gig as a fried chicken whisperer.


Jacqueline Loeb

If I wasn't running Scouted, I think I might be doing something completely different—maybe running a summer camp, working for a non-profit focused on outdoor education for underprivileged youth, handling sales or marketing at an awesome outdoor gear company, or running political campaigns. Regardless of what it would be, I know it would be a job that is heavily people-oriented with a strong operational bent.
What do you like to do outside of work?

Ashley
Valenzuela-Ruesgen

I enjoy hiking, traveling, family time, and cooking. My husband and I try to travel somewhere internationally once per year, and I have a running family recipe book that we are frequently adding to. My father and I have been typing up my great-grandma's homemade cookie and holiday bar recipes. Some of the recipes date back to the 1920s! I am also an avid reader and user of Goodreads. There never seems to be enough time to read everything that catches my eye, but I try.


Khalilah Olokunola

When I'm not working, I love spending time with my family and serving in church. I enjoy writing (I'm an author), public speaking, and coaching other women. Jumping out of planes and ziplining are fun too!


Jacqueline Loeb

I'm an adrenaline junkie who loves adventure and anything that pushes me out of my comfort zone, exposes me to new experiences, or gives me a new perspective. I love meeting new people, listening to live music, skiing, biking, and rock-climbing. My indoor-kid side has a slight obsession with knitting brightly colored winter hats and scarves, and my extreme guilty pleasure is watching Hallmark Christmas movies.
HR Redefined is quickly approaching! What are you most excited for?

Ashley
Valenzuela-Ruesgen

I am looking forward to connecting with other engaged, motivated, and innovative HR leaders. I am a member of the Namely HR Reads book club, so I am excited to see what is on the docket for this year. I am also excited to serve as a panelist this year! Being a part of the narrative about how HR is changing is a fantastic and exciting opportunity.


Khalilah Olokunola

Talking to people, meeting people, learning from people, and doing it all in NYC. I'm from Canarsie, Brooklyn so I'm excited to be close to home!


Jacqueline Loeb

I am most excited to meet interesting people with a passion for HR and talent and learn about new and creative technologies that are driving innovation. There are so many of us all doing disparate things, yet we share common goals and passions. I think HR Redefined is a great opportunity to connect with new people and identify ways to collaborate and partner together. We're all stronger together.
What's your favorite thing to do/eat in NYC?

Ashley
Valenzuela-Ruesgen

I recently took up photography and New York has a plethora of photography opportunities. From the diverse people to the unique cityscapes, I love to explore the city every chance I get. I plan to stay a couple of extra days to do some sightseeing and adventure out to some of New York's best tourist spots. My suggestion is to eat all the food and talk to as many people as possible!


Khalilah Olokunola

There is nothing like an off-broadway play! I remember seeing Cats as a kid (super scary) and Blue Man group as an adult (not as scary). I also love street food—there's no way you can come to NY and not grab a "dirty dog" or kabob!


Jacqueline Loeb

I love biking to Coney Island or the Rockaways and then chilling on the beach with a well-deserved, cold beer (and then taking the subway back home). One of my favorite ways to spend a lazy weekend afternoon is to eat lobster rolls from Luke's Lobster in Brooklyn Bridge Park on a bench overlooking the water and then stop at Almondine bakery for what I swear is the best chocolate chip cookie in all the five boroughs.
---
With HR Redefined 2019 just around the corner, don't forget to buy your ticket and secure your spot! Stay tuned for even more HR Redefined 2019 speaker spotlights on the Namely blog, or check out a full list of HRR speakers and sessions here.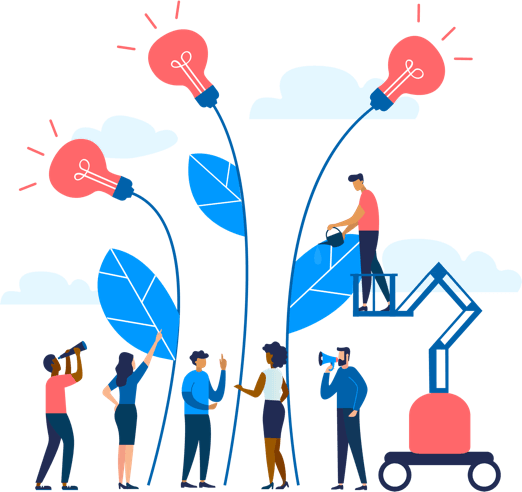 See how Namely's flexible solution will help you streamline your HR processes by having your people, payroll, and benefits info all in on place.
Get a demo
Subscribe
Get the latest news from Namely about HR, payroll, and benefits.
Get the latest news from Namely about HR, Payroll, and Benefits.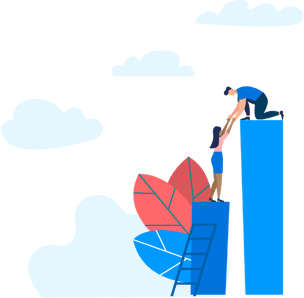 X
Get the latest news from Namely about HR, Payroll, and Benefits.