HR
What HR Can Learn From Simone Biles

Unless you've been hiding under a rock, it's likely that you've heard that gymnastics great (seriously great, like, greatest of all time) Simone Biles has withdrawn from the Tokyo Olympics. She cited mental health reasons for her decision, stating "I truly do feel like I have the weight of the world on my shoulders at times."

While the Olympics and Biles' fame have brought this conversation to the global stage, this is also a topic that hits close to home (or should) for all of us—especially those of us who work in HR.

Here are 5 things that HR can take away from Biles' example:
Mental Health Trumps All
Biles' withdrawal brings attention to the high levels of stress, anxiety, and pressure Olympic athletes are under when performing—an issue that has also been impacting employees as they combat pandemic-related burnout and exhaustion. Leaders must recognize that prioritizing mental health should always come first, especially when the stakes are high and people are being pushed to their limits.

"We also have to focus on ourselves, because at the end of the day we're human, too," Biles said. "So, we have to protect our mind and our body, rather than just go out there and do what the world wants us to do."

Employees, like athletes, cannot perform at their best (or at all) when struggling with mental health issues, and it takes an incredible amount of strength and vulnerability to come forward and admit this. It's up to employers to acknowledge what their employees are dealing with and put the right systems in place to support and protect them.
Balance is Imperative (and Not Just on the Beam)
To prevent burnout and promote wellbeing amongst athletes and employees, both workplaces and athletic institutions must proactively find ways to cultivate balance and reduce stress. For organizations, this may look like creating space for mental health days or providing mental health resources and normalizing the conversation. Self-care habits and a focus on mental wellness have a direct correlation to joy and success for athletes, according to Biles.

"I say put mental health first because if you don't then you're not gonna enjoy your sport, and you're not gonna succeed as much as you want to. So it's OK sometimes to even sit out the big competitions to focus on yourself because it shows how strong of a competitor and person that you really are rather than just battle through it."

Biles spoke about working on mindfulness at a Tuesday press conference, a tactic that employers may also find useful when helping their employees find balance.

"At the end of the day, I have to do what was right for me. It just sucks that it happened at the Olympic Games," Biles expressed.
Regular Check Ins are Important
The courage and strength needed for Biles to come forward and admit she was dealing with mental health issues highlights the importance of honest and continuous communication around the subject. By breaking the mental health stigma on such a global stage, Biles has now opened the conversation for all Olympic athletes going forward.

For HR leaders, regularly checking in with employees can surface any latent mental health issues and help address them before they become more urgent. Implementing feedback between managers and employees, as well as anonymous pulse surveys, is a great way to get a sense for overall employee sentiment and satisfaction.

Listening to employees demonstrates that you care about what they are dealing with and value their input—which will help build trust and loyalty within the organization.
Teamwork Makes the Dream Work
Whether it's on the gymnastic mat or in the workplace, there's no "I" in "team." Teams can only be successful if their members work closely together, encourage each other, and most importantly, support one another.

After Biles withdrew from the Olympics, her teammates immediately showed support for her.

When asked to comment on the situation, Biles' teammate, Jordan Chiles, expressed, "I really can't say a lot because she has to tell her own story, but all I know is I'm going to support her no matter what. I am her teammate."

Despite her exit, Biles continued to support her teammates as they competed and ended up bringing home a silver medal.

For HR teams, this is a reminder that teamwork makes the dream work—but only if your employees are truly supporting one another. The rest of Team USA could have selfishly been angry or bitter at Biles for her decision to withdraw—but none of them were. Biles' teammates prioritized her and her mental health, and at the end of the day, it still led them to victory.
Supporting Your Employees Is The Right Thing To Do. Period.
Leading with empathy will always be what is best for you, your team, your employees, and ultimately, your business. USA Olympics showed this in their response to Biles' decision.

"We wholeheartedly support Simone's decision and applaud her bravery in prioritizing her well-being," their statement said. "Her courage shows, yet again, why she is a role model for so many."

Remember, we all suffer from the demons that Biles mentioned: Doubt. Pressure. Fear of failure. But when we lead with empathy, support, and understanding, we set everyone up for success—whatever that may look like.
---
Discussing mental health and its associated issues in the workplace is often considered taboo—and that means your employees may be scared to be honest about what they're going through. To learn more about breaking the mental health stigma in the workplace, check out HR's Guide to Supporting Employee Mental Health.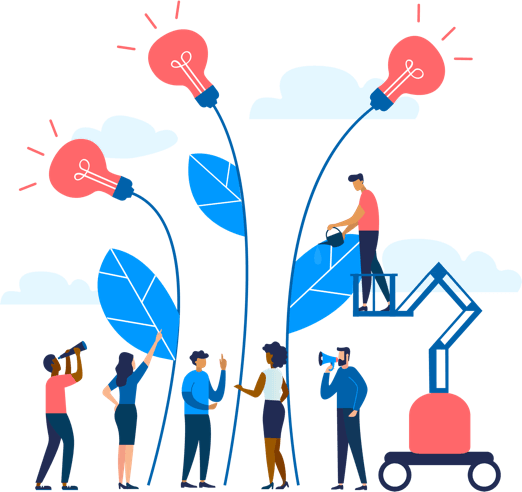 See how Namely's flexible solution will help you streamline your HR processes by having your people, payroll, and benefits info all in on place.
Get a demo
Subscribe
Get the latest news from Namely about HR, payroll, and benefits.
Get the latest news from Namely about HR, Payroll, and Benefits.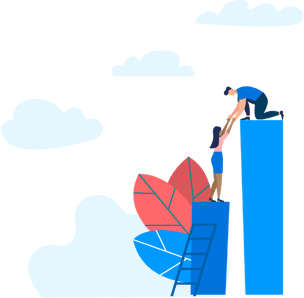 X
Get the latest news from Namely about HR, Payroll, and Benefits.