Compliance
HR, Legal Experts Discuss Overtime's Future
The biggest story in all of human resources this year was overtime. On December 1—the day the new overtime rules were set to take effect—Namely hosted a panel of HR and legal experts to discuss just that.
Why was overtime such a hot topic this year? The Department of Labor (DOL) was set to double the salary threshold for overtime exemption—from $23,660 to $47,476—until an eleventh hour federal injunction temporarily put the brakes on the changes. The rules, if they take effect, will put over 4 million employees on the clock for the first time.
George LaRocque, a prominent HR tech analyst and publisher of #HRWINS, moderated the panel. Panelists included Nick Sanchez, Chief People Officer at Namely and Miriam Edelstein, an Associate at ReedSmith LLP.
Unexpected Legal Turn
Edelstein kicked off the discussion by addressing the proverbial elephant in the room—November's surprise injunction. The panel, which had been organized under the assumption that the rule would go into effect as planned, had been thrown a curveball.
"Just to make sure we're on the first 10,000 foot page," she quipped, "today was the day the new rule was supposed to take effect."
Sanchez, Edelstein, and LaRocque (from left to right) discuss November's surprise injunction. Photo by Andrew Persons.
21 state governments, joined by the US Chamber of Commerce, filed a lawsuit in September against the DOL arguing that the overtime threshold increase had gone too far. Because the case will carry on beyond the planned December 1 effective date, a preliminary injunction was issued to prevent "irreparable harm" to employers in the meantime. The move surprised most observers, as the federal judge assigned to the case, Amos Mazzant, was a 2014 Obama-appointee.
The DOL has already appealed the injunction on the Fifth Circuit. Complicating matters for the agency, if the appeal pushes beyond Inauguration Day, President-elect Trump's DOL will likely abandon it. So what should employers expect? Edelstein's answer was well-measured.
"As of today, the rule that has been in place for the last 12 years is still in effect."
Review Classifications Early—and Often
The degree to which an employer should involve outside counsel varies by company size, industry, and other circumstances. Start-ups, for example, are often fraught with FLSA risks as job duties are in a constant state of flux. It can be a challenge to make sure employees' classifications stay true to their actual day-to-day.
In addition to helping HR keep up, outside counsel gives your FLSA review process more credibility. According to Sanchez, "it shows [employees] you're getting an objective view of job roles...and gives you someone to speak with managers." Oftentimes, the latter group is the hardest to win over.
Aside from federal overtime laws, which establish a baseline nationwide, cities and states may also have their own, more generous rules. Navigating these hurdles, especially if you're a multi-state employer or have a small HR team, becomes nearly impossible without outside help. Looking over to Edelstein, Sanchez noted, "having someone by your side to do that is really important...and actually not that expensive."
And just how much time should you set aside for a full review? A lot, according Edelstein.
"It's not something you can do overnight or over the course of a week...it's a fact-intensive analysis of not just the job descriptions, but what the employees are actually doing."
Over-Communicate with Managers, Not Just Employees
What's even harder than making your reclassification decisions? Sharing them. Both Sanchez and Edelstein agreed having the right communication strategy in place was key.
Sanchez emphasized the importance of transparency when an FLSA review is underway. Communicate early and often—especially to the managers tasked with giving employees the news they've been reclassified. Make sure your leaders understand the rules and the spirit of the FLSA.
"If a manager's not prepared to communicate this to their team, it's not going to go well," Sanchez explained.
Some employees, citing their experience, title, or education may react to reclassification as a demotion—despite the additional pay that could be coming their way. There may also be a perceived loss of workplace flexibility as it pertains to scheduling and telecommuting. It's an employee gripe that Sanchez has seen throughout his career, but one with a typically successful solution.
"We don't traditionally go through the duties test individually with every employee...but there are some employees you do sit down with and go deeper into the spirit of the law." Additionally, as the FLSA does not prohibit working from home or scheduling flexibility, Sanchez recommends not cracking down on perks whenever possible. "Be as flexible as you can within the parameters of the law."
The event was attended by New York HR and payroll professionals. Most had already made changes in anticipation of the new overtime rules. Photo by Andrew Persons.
Edelstein interjected with an important reminder—"documentation should be the lifeblood of HR." Document any conversation regarding pay, whether you're discussing raises, adjustments, reclassifications—whatever it may be, err on the side of caution. Whenever an employee brings up compensation, even casually, document that too.
Why? Aside from it being an HR best practice, employee discussions around changes in pay or classification are considered protected activities; if an employer finds itself on the wrong end of an anti-retaliation suit, having this sort of documentation is essential.
Timekeeping Matters—and Technology Helps
"Timekeeping is probably one of the things that people hate the most in every job, including mine," Edelstein joked, "but it's necessary to have an accurate account of what people are owed."
Sanchez echoed her sentiments, briefly reflecting on how a former employer once required him and other workers to log time using paper, eventually filling a room full of binders. Beyond making it easier for employees to log their own hours, though, timekeeping software should allow managers to easily report on employee hours. Doing so helps them catch runaway overtime well before it snowballs into a financial liability.
Even if workers commit to a company policy of requesting overtime only in advance, having time and attendance software in place helps build a "culture of overtime," an idea which Sanchez emphasized is important for any organization with non-exempt employees.
Beyond reporting and simple timekeeping, though, there are other advancements that could revolutionize timekeeping. LaRocque, a longtime observer in the HR tech space, noted that some vendors are taking things even further by using biometrics and even retina scanners to prevent "buddy punching" or to make logging hours less of a hassle.
As one practitioner in the audience noted, even with technology, some employees inevitably neglect submitting their hours. In addressing those cases, Sanchez and Edelstein were in agreement: the old fashioned way still works best. Leverage managers and equip them with the reports they need to have effective conversations with those employees.

In concluding the panel, LaRocque asked both panelists a simple question—what's the best course of action for employers who have already reclassified workers?
Sanchez, citing conversations he had with practitioners elsewhere, argued that the safest bet is to hold firm. While it may result in HR taking some heat from senior leaders, the business would likely find any reclassification decisions "right for the employees and right for the company" in the long run.
"The reality is that eight hours is a good day of work...if you need more than that, we need to look at headcount," said Sanchez.
"From a legal perspective, the DOL rule that has been in place since 2004 is the rule now," Edelstein noted. Reversing any decisions would be technically lawful even with the employee relations challenge. That said, she did note one risk that could fend off the temptation to roll back any changes in the short term.
"There is a slight possibility...that if the injunction was overturned, there could be retroactive implementation to today." In other words, if the DOL changes were found to be lawful and reinstated weeks from now, they could be made effective going back to December 1, 2016. And if you don't have timekeeping software to track those hours worked, you may find yourself in a difficult situation when it comes time to pay out retroactive overtime.
While we await a final decision from Judge Mazzant in Texas, what's our final verdict? As the rules' future continues to hang in the balance, it's a safe bet that HR and legal professionals will continue working overtime to keep up.
***
The content of this publication is provided for informational purposes only and does not contain or constitute legal advice. Do not rely on this information without consulting an attorney specializing in employment law, the Fair Labor Standards Act, and your state's overtime laws.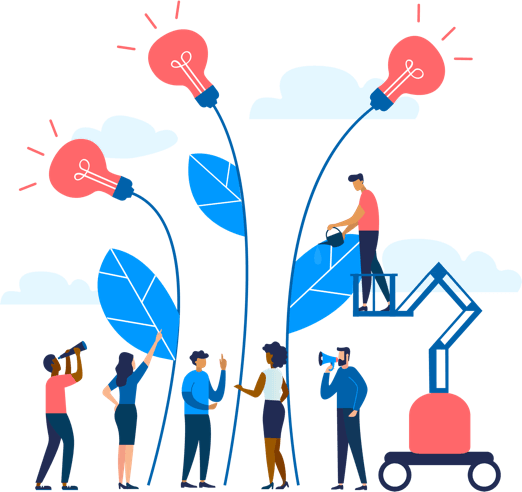 See how Namely's flexible solution will help you streamline your HR processes by having your people, payroll, and benefits info all in on place.
Get a demo
Subscribe
Get the latest news from Namely about HR, payroll, and benefits.
Get the latest news from Namely about HR, Payroll, and Benefits.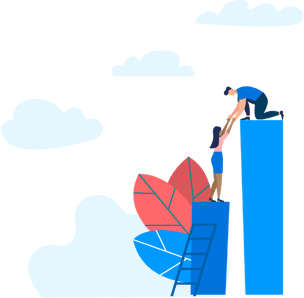 X
Get the latest news from Namely about HR, Payroll, and Benefits.