HR
HR Challenges for Tech Companies in 2022

Since 2019, the tech industry has changed drastically. Suddenly, due to COVID-19, companies who never had WFH policies shifted to remote work. Many had no choice but to cut budgets and headcount, which led to hiring freezes. And once tech companies started to open roles again, they had to deal with the impacts of the Great Resignation.
Let's take a closer look at why HR in the tech industry is so challenging today.
Hybrid & Remote Work are the New Norm
Prior to the pandemic, many tech companies allowed their employees to work from home. In fact, a 2019 Owl Labs report found that tech had the second highest number of remote workers out of all industries.
Fast forward to today, that number has skyrocketed. Even as more people get vaccinated, many tech companies have started to adopt hybrid or remote-first approaches. According to a recent WeWork survey, 79 percent of the C-Suite would let their employees split their time between corporate offices and remote working if their jobs allow for it. Having a hybrid or remote-first workforce allows companies to save on overhead costs and free up budget to focus on other initiatives. It also enables them to increase hiring for remote positions and reach talent from all over.
With that said, transitioning to these types of workforces requires a lot of work. From staying compliant with different state payroll regulations to considering new benefits offerings and WFH stipends, HR teams at tech companies will have to carefully reevaluate all of their policies. Since employees will no longer be working together in-person, HR teams will also have to revamp their employee engagement and morale strategies.
Workforce Predictions About Millennials & Gen Z Have Shifted
According to Gallup, millennials and Gen Z make up 46 percent of the US workforce. Before the pandemic, it was predicted that the majority of employees across the country would fall under those generations in the near future. However due to the impacts of COVID-19, that won't be happening as quickly as expected.
Since a large percentage of Gen Z is either recent or soon to be college graduates, their job searches have been heavily impacted by tech companies' hiring freezes. In fact, 63 percent of tech companies who recruited students either slowed or stopped college hiring after COVID-19 hit. In 2020, the number of entry level open roles, usually filled by recent college grads, fell by 73 percent.
Luckily for Gen Z, more and more tech companies are starting to lift their hiring freezes. Over the next year, 89 percent of them will recruit for entry level and graduate tech roles, with 60 percent of them planning to do so at the level they did pre-COVID, and 22 percent at a slightly reduced rate. As for millennials, 48 percent of software developers are still between the ages of 25 and 34 years old. With that said, it's expected that 74 percent of the workforce will be comprised of the two generations by 2030.
Hiring & Retaining Engineers and Developers
Despite the impacts that COVID-19 had on hiring, software engineers and developers continue to be high in demand. In fact, an average of about 189,200 roles for software developers, quality assurance analysts, and testers are projected to open each year over the next decade. From 2020 to 2030, the employment of these tech workers is projected to grow 22 percent—which is much faster than the average for all occupations.
As the Great Resignation lingers, tech companies are facing the dilemma that there are more open roles than candidates. In 2021, there was an increase in software engineers and developers becoming independent contractors, freelancers, or self-employed. This shift has made filling full-time roles even more problematic for recruiters.
In this new candidate driven-market, tech companies will have to take their hiring strategies to the next level in order to attract and retain top talent.
Tech Hubs Are Changing
In the world of tech just a few years ago, New York City, San Francisco, and Boston were the places to be. But now, tech hubs are changing.
Due to the transition to remote work during COVID-19, employees have realized they can work from anywhere—which has led to a new acronym, "WFA". The lack of a commute has led many tech employees to relocate and move to states that have lower costs of living. Now, Texas, Florida, and Wisconsin are growing as tech hubs.
In addition to permanent relocation, the WFA economy encourages employees to travel and work from all over. While working from home generally aligns an employee to their resident state, employees with a WFA mindset can go on a cross-country road trip and work in every state along the way. With new workplace trends on the rise, like the YOLO economy, WFA is here to stay—meaning tech hubs will never be the same.
---
Now that we've examined the HR challenges that tech companies are facing today, what can we expect to see going forward? Find out what the future of HR looks like for the tech industry in our latest eBook.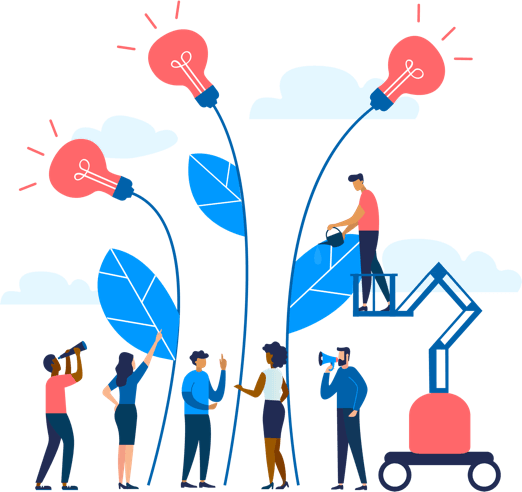 See how Namely's flexible solution will help you streamline your HR processes by having your people, payroll, and benefits info all in on place.
Get a demo
Subscribe
Get the latest news from Namely about HR, payroll, and benefits.
Get the latest news from Namely about HR, Payroll, and Benefits.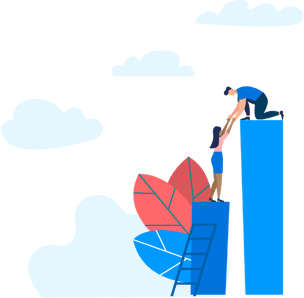 X
Get the latest news from Namely about HR, Payroll, and Benefits.