HR
How to Prevent Discrimination in the Workplace

Laws have come a long way when it comes to recognizing and prohibiting discrimination in the workplace. Unfortunately, it's still an all too common occurrence. Discrimination in the workplace is detrimental for employees and puts the company at risk for legal action. In order to ensure that your company treats all of its employees fairly and legally, it is important that your HR department understands discrimination laws and has a strong policy in place to comply with them.
What is Workplace Discrimination?
Workplace discrimination occurs when an employee is treated unfavorably due to their:
Age
Sex or Gender, Including Sexual Orientation and Gender Identity
Race, Ethnicity, or National Origin
Disability
Religion
Genetic Information or Medical History
Pregnancy or Familial Status
Marital Status
Political Beliefs
Military/Veteran Status
Workplace discrimination can take many forms and is not always obvious on the surface. Some of the ways that candidates and employees who fall into the categories above are illegally discriminated against include:
Discrimination in hiring or promotions
Discrimination in termination
Paying equally qualified employees differently
Preferential treatment or singling out employees for degrading tasks
Bullying, harassment, and derogatory comments/jokes, including microaggressions
Sexual advances, innuendos, or promotions based on sexual favors
Discriminatory workplace policies, such as dress codes
Failure to provide reasonable accommodations
Refusal to allow employees time off for religious holidays
Retaliating against an employee that makes a discrimination claim
Regardless of the type of discrimination, if it is not stopped right away it can interfere with the discriminated employee's ability to do their job and create a hostile work environment.
How Do You Prevent Discrimination in the Workplace?
It is important for your company to have and enforce a strong anti-discrimination policy. Preventing discrimination before it happens not only creates a better work environment for all employees, but can also prevent potentially expensive lawsuits against the company.
1. Understand Federal and State Discrimination Laws
Drafting an anti-discrimination policy starts with an awareness of the federal and state laws regarding discrimination that apply to your company. Here are some of the important federal laws enforced by the Equal Employee Opportunity Commission (EEOC):
Title VII of the Civil Rights Act: This law prohibits discrimination based on sex, race, or religion. This includes color, national origin, sexual orientation/gender identity, and pregnancy status. It also protects employees from retaliation for reporting or opposing discrimination against them.
The Pregnancy Discrimination Act: This expansion of Title VII also prevents discrimination based upon pregnancy or childbirth, or for medical issues related to these.
The Equal Pay Act: The EPA prevents sex-based wage discrimination for employees who perform equal work.
The Age Discrimination In Employment Act: The ADEA protects employees 40 and over from age discrimination.
The Americans With Disabilities Act: Title I of the ADA prohibits discrimination against qualified employees based on disability.
2. Adopt a Written Policy
Your company should have a written anti-discrimination policy that all new hires should be required to review. The policy should clearly state what activities are prohibited and what classes are protected. It should also include information on how to report discrimination issues, how claims are investigated, and provisions that prevent retaliation against employees who report discrimination.
3. Develop a Process for Handling Complaints
There should be a clear and consistent process for how discrimination complaints are handled by your HR team. Investigations should be handled promptly by an impartial investigator who has experience in discrimination issues. Employees should feel safe to speak up about any discrimination they experience without fear of retaliation. Ensuring that confidentiality will be maintained can help reporting parties with this.
Unfortunately, many companies make mistakes when handling discrimination complaints. Employees should know that their complaints will be taken seriously and that appropriate disciplinary actions will be taken. Having an overly complicated reporting system or delays in investigation will discourage employees from coming to your HR team when they are experiencing discrimination. An anti-discrimination policy is useless if it is not actually enforced.
For complaints to be handled in a fair manner, it is also important for HR teams to be aware of their privilege. For instance, a Caucasian individual may not understand how certain actions are racist, and may minimize the severity of the offense. Likewise, a male may not comprehend the discomfort that a female employee is experiencing. To really grasp how an employee is being affected by discrimination, HR professionals must be willing to listen to their point of view and examine themselves for unconscious biases.
4. Review and Update Your Company's Policy Regularly
As labor laws are constantly being updated, it is imperative that HR teams keep up with those changes. Your company's anti-discrimination policy should be regularly reviewed and revised to stay compliant. In fact, all company policies should be periodically reviewed to prevent policies that unintentionally discriminate. Any changes made to policies should be communicated to all employees immediately and put in writing.
5. Constantly Educate Employees
It is not enough to have new hires read a policy or go though a single anti-discrimination training. Preventing discrimination is the responsibility of all employees, but is up to HR teams and company leaders to set the example by treating everyone equally with respect to their protected classes. There should be mandatory continuing employee education on harassment, discrimination, and company policies. Not all state laws require this training, but it's still a wise idea for HR teams to conduct this training at least once a year or whenever there is a change made to company policies.
---
It's crucial for all companies to foster a culture that condemns discrimination and celebrates diversity. To learn how to build a more diverse workforce, click here.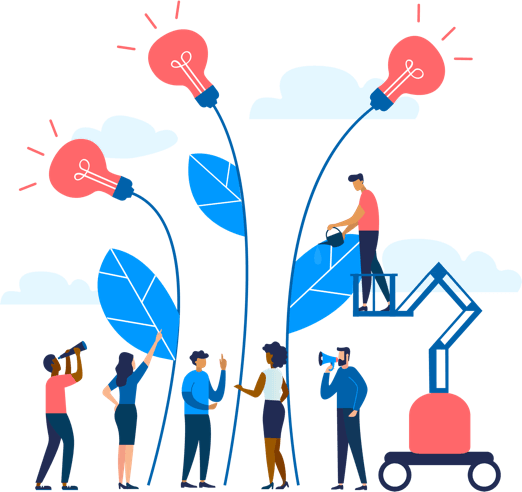 See how Namely's flexible solution will help you streamline your HR processes by having your people, payroll, and benefits info all in on place.
Get a demo
Subscribe
Get the latest news from Namely about HR, payroll, and benefits.
Get the latest news from Namely about HR, Payroll, and Benefits.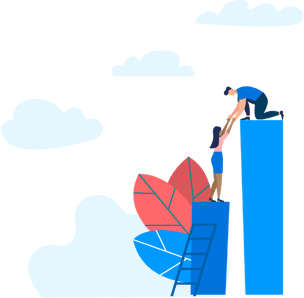 X
Get the latest news from Namely about HR, Payroll, and Benefits.