Compliance
Your Form I-9 Audit Checklist
Among all the proverbial "HR nightmares" professionals face, few scenarios loom larger than a workplace immigration raid or Form I-9 audit. Now for employers, that dreaded knock at the door has never been likelier.

In December, leadership at Immigration and Customs Enforcement (ICE) pledged that it would increase work site Form I-9 audits by 400 percent. Shortly thereafter, 77 California businesses and over a hundred convenience stores were raided by ICE agents, seeking full access to employee Form I-9s. If you need a refresher, that's the onboarding form used to prove an individual's eligibility to work in the U.S.

If immigration officials visit your workplace, will you be ready? We've put together tips you can use to ensure compliance and prepare in the event of an I-9 audit or immigration raid.


1) Stay Organized
If you've been meaning to organize those cluttered filing cabinets or digitize your I-9s, there's no time like the present. In the event that you receive a notice from ICE or the Department of Homeland Security to submit your forms for inspection, you'll have only three days to comply. If agents physically appear at your office with a valid warrant (more on that later), you'll have to provide them immediately. Failure to meet these timelines can result in a fine of $1,100 for each form you're unable to furnish. If a missing Form I-9 turns out to belong to someone unauthorized to work in the U.S., that penalty balloons to as much as $16,000 per form.

While you're permitted to keep either paper or electronic copies of your I-9s, we recommend moving away from paper. The ease with which you can sign, search for, and audit forms stored digitally simply makes it a more practical option for growing companies. You also won't have to worry about your I-9s being lost to a natural disaster, which is a surprisingly common occurrence. Either way, remember that you'll need to maintain forms for current and even terminated employees. Once an employee departs, keep their form on record for three years after their hire date, or one year after they leave—whichever comes later.|

Here's a bit of compliance trivia: If you're lucky enough to have an employee tenured for over 30 years, note that individuals hired before November 6, 1986 (when the Form I-9 first became a requirement) don't need to have a form on record.
2) Run Internal I-9 Audits
There is no better way to stay compliant than to regularly run self audits of your Form I-9s. While that may seem daunting, especially for larger companies with hundreds if not thousands of records, it's well worth the effort. At the very least, consider making it an annual habit.

To get started, pull a headcount report using your HR software and cross-reference it with the forms on file. Before looking for common errors, prioritize cases where forms appear to be missing altogether. Once you've identified who might be missing a form, take action immediately. Explain the situation to the affected individuals and ask them to complete a new form and bring their supporting documents into the office, preferably by the next day. Do not backdate the form to the employees' original hire date. Note that if an employee can't provide supporting information, you'll either have to part ways with them or place them on unpaid leave until the matter is resolved.

Once you've addressed any missing forms for current employees, check for potentially expired forms. Yes, that's right—you're not necessarily done with an employee's Form I-9 after it's signed the first time. For individuals who aren't citizens or permanent residents, you'll need to continually reverify their work authorization as their supporting documents expire. For example, if an individual on a work visa provided their Form I-94 as part of the evidence of their work eligibility, you'll need to check back with the employee ahead of its expiration date. Rather than complete an entirely new form, you can simply fill out Section 3, Re-verification and Rehires, located at the bottom of the Form I-9's second page.

While running an internal I-9 audit is never easy, having the right technology in place makes it manageable. If you haven't done so already, consider investing in an HR platform with reporting, support for custom fields, and eSignature functionality. Going further, there are a number of systems that are dedicated solely to managing I-9 compliance.
3) Consider E-Verify
While auditing your Form I-9s can go a long way, there are other precautions you can take to ensure compliance. E-Verify, a free electronic service administered by US Citizenship and Immigration Services (USCIS), cross-references an employee's Form I-9 information with government records to confirm his or her work authorization. You can enroll in the service here.

E-Verify remains voluntary for most companies. That said, a growing list of states have enacted laws mandating or encouraging its use. These include:


Required (all employers): Arizona, Georgia, and Mississippi

Encouraged (all employers): South Carolina

Required (public contractors): Colorado, Georgia, Missouri, Nebraska, Oklahoma, Rhode Island, and Utah

Required (state agencies): Colorado, Georgia, Idaho, Minnesota, Missouri, Nebraska, North Carolina, Oklahoma, Rhode Island, and Utah


Besides helping you stay compliant moving forward, there's an additional benefit to looking into E-Verify sooner rather than later. President Trump and the Department of Homeland Security have pushed for a nationwide mandate to use the service, meaning your company might be ahead of the curve.

Before diving in, here's a big disclaimer: E-Verify should only be used on new hires. Under no circumstances should you use E-Verify to verify the immigration status of a job applicant or a current employee. In California, doing so is illegal—and punishable up to $10,000 per violation.
4) Know Your Rights
HR departments are often referred to as company gatekeepers. When ICE comes knocking, that moniker becomes literal. Familiarize yourself with your company's legal rights in the event of a raid.

The Form I-9 includes sensitive information like social security numbers and home addresses. Don't just show these to anyone. Here's the bottom line—immigration officials can only enter a place of business if they have a judicial warrant or your permission. Even if you believe your documentation is in order, ask to see a warrant. A valid warrant must be signed by a judge, and read either "U.S. District Court" or "State Court" on top of the page. If you aren't sure and have in-house counsel available, bring them into the conversation immediately.

Occasionally ICE agents may present something called an administrative warrant, or Form I-200 and I-205. These documents are not enough to permit entry into your workplace. In most cases, these forms will list a specific individual's name. Even if the named employee is on-premises that day, without a judicial warrant you are not legally required to let agents inside or lead them to him or her.


---

It's no secret that the current administration has made immigration enforcement a priority. With that in mind, businesses should evaluate their record-keeping and be diligent about running self-audits. By rolling up your sleeves and maintaining an airtight onboarding process, you'll stay cool if ICE ever walk into the lobby.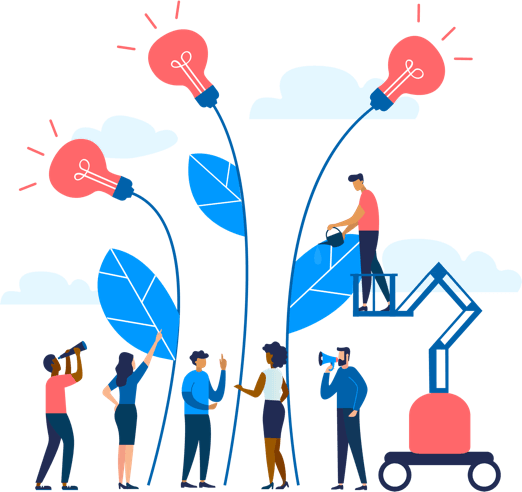 See how Namely's flexible solution will help you streamline your HR processes by having your people, payroll, and benefits info all in on place.
Get a demo
Subscribe
Get the latest news from Namely about HR, payroll, and benefits.
Get the latest news from Namely about HR, Payroll, and Benefits.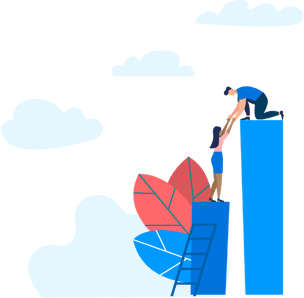 X
Get the latest news from Namely about HR, Payroll, and Benefits.