HR
How to Make Your Employees Feel Like a Priority

Over the last few months, businesses have been forced to adapt in ways they never anticipated due to the global pandemic. With so much change and uncertainty, it's no surprise that your employees are feeling the effects both personally and professionally.
As a business owner, manager, or Human Resource professional, it's important to recognize the sacrifices that your employees are making during this time as well as how their lives have been impacted. Doing so will help you understand their situation and assist in providing solutions that might be able to make their lives easier, allowing them to contribute more time to work without the additional stress.
Here are 8 ways to make your employees feel like a priority:
1. Give Recognition
As the world adjusts to a new way of working and living, employees and business owners must adapt their business practices to get through this challenging time. As individuals navigate their own situation, it's important that employers recognize the changes and sacrifices made along the way in order to continue producing at the same rate.
With many businesses being forced to close their retail store fronts or shut down temporarily, employees have either been laid off or asked to work remotely. These are massive adjustments to lifestyle, finances, and future plans—which is why as employers, it's critical that you make your employees feel valued.
Offering a simple "thank you" or words of gratitude and encouragement can go a long way. You cannot understand what everyone is going through, but you can be a support system and offer appreciation for extra effort.
2. Inquire About Work from Home
If your employees are working remotely, one way to connect is to inquire about their experience and discuss any challenges they might be facing.
Each of your employees will have unique circumstances if they are adapting to working from their home. For some, they might be alone in their apartment for long days, where others might have siblings or children also navigating this crisis. You can see how this might be distracting, stressful, or inconvenient as employees try to do their job in a completely new environment that might not be conducive to productivity.
3. Encourage Frequent Breaks
Encouraging your employees to take mental breaks throughout the day and cultivate some healthy work from home habits can help them adjust without feeling overwhelmed. Rather than putting more pressure on your employees, give them the space to adapt their own routines and offer support where you can.
4. Provide Information About Benefits
It's helpful and important for employees to understand what benefits are associated with their organization and how they can take advantage of the offerings. During a global pandemic, it's a good idea to make sure your employees know about the health insurance, retirement, and spending accounts available that can save them time, money, and prevent future anxiety.
Consider setting up an online review session to go over the current wellness benefits offered for employees, especially if they include virtual or telehealth visits. Not only does this help you support your employees in the present but shows that you are invested in setting them up for success in the future.
5. Help Secure Their Future
Still in the midst of the pandemic and feeling the effects both personally and professionally, the best way to protect our future as well as support loved ones is to create a financial plan. Although society faces such uncertainty as far as the future, there are ways that you can encourage your employees to individually prepare for an unexpected circumstance.
By setting up a life insurance policy that addresses your loved one's needs, employees can reduce a financial burden during a difficult time. If your employees do not have a policy in place to protect their future, you can give them access to resources where they can review some of the top life insurance companies and the specific options they provide to loved ones facing an unexpected loss. Giving your employees access to information that can help support their future, their family, and help them deal with a challenging situation shows your dedication to employee wellness.
6. Communicate Internally
If your company is working remotely at this time or incorporating a socially distanced office structure, there are ways to stay connected and provide regular updates using Zoom, chat, and other communication platforms. The more consistent check-ins you have with employees, the more comfortable they will feel to express their concerns or provide you with updates that might impact their work.
It might benefit your company to send out regular employee engagement surveys and set up virtual performance meetings related to progress, proficiency, and a career plan. This attention to your employees and their progress goals will help contribute to motivation, creativity, and retention as they will be more likely to visualize a future with the company. Sending out surveys is a great way to gather feedback from your employees and gain a general consensus on critical topics that can impact your company.
7. Celebrate Milestones
If you're looking for ways to boost employee morale and build on your current culture, a great way to encourage one another is to celebrate achievements. Acknowledging work anniversaries and recognizing career accomplishments can have positive ripple effects internally. When employees recognize their co-workers' hard work and growth, they cannot help but follow by example and push themselves to reach their full potential as well.
Especially during these months where feelings of stress and anxiety might overshadow enthusiasm and positivity, it's important to remain focused and keep spirits high. These little reminders and moments of encouragement can help your team push through this time and feel inspired to create a better tomorrow.
8. Invest in Continued Education
Most business owners have been required to revisit their budget and expenditures during the course of the pandemic. If you're one of the luckier business leaders who was able to keep all or most of your employees, it's possible you had to rearrange some financial allocation. If that is the case, it's a good idea to find affordable ways that you can continue to educate and provide learning opportunities to your employees.
Investing in your existing employees will allow your business to grow and give you the most return on your investment. Consider setting up virtual learning or continuing education sessions to show your commitment to your employees and desire for them to grow professionally. With technology and online training tools, there is no reason that employees can't take advantage of this time to further their knowledge and career. Prioritize learning and development in your organization and make it a place people can see the growth potential they desire.
---
It's been a tough road for businesses to navigate with an unclear vision of what is to come in the next few months. Although it hasn't been easy, as a business leader, you have grown exponentially and can continue to grow your skills while prioritizing what matters most—your employees. Amidst the chaos, try not to lose sight of why you began this journey in the first place. Remember, your employees are what make your organization great, and with their dedication and hard work anything is truly possible for the future of your business.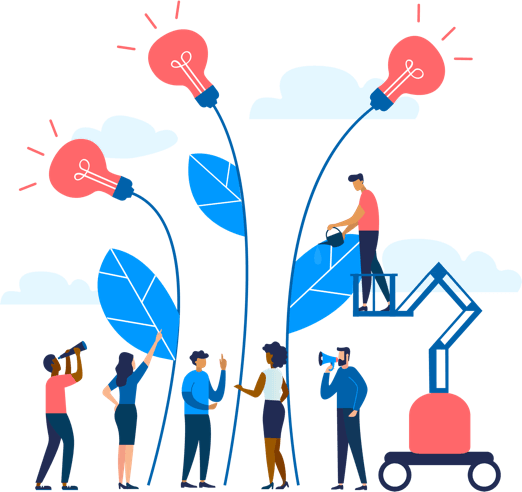 See how Namely's flexible solution will help you streamline your HR processes by having your people, payroll, and benefits info all in on place.
Get a demo
Subscribe
Get the latest news from Namely about HR, payroll, and benefits.
Get the latest news from Namely about HR, Payroll, and Benefits.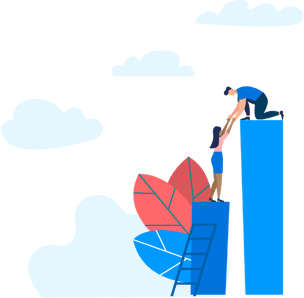 X
Get the latest news from Namely about HR, Payroll, and Benefits.