HR
How to Implement a Workplace Safety Policy
We've all heard that safety is the best policy. For companies and HR teams alike, that old adage rings especially true. Work-related injuries cost businesses an average of $62 billion per year in lost productivity and workers' compensation costs.

Workplace safety isn't a perk, it's a baseline expectation—and employers are the ones responsible for ensuring that it's met. But when it comes time to actually put your safety policy on paper, where do you begin? Below we've outlined how to draft and communicate your first workplace safety policy.


1. Set Attainable Goals

Before diving in, think through the purpose of your workplace safety policy. While your business might already be required to maintain one by the Occupational Health and Safety Administration (OSHA), there's more to safety than just filling compliance checkboxes.

Depending on your industry, you'll have your own ways of measuring success. Are you hoping to reduce office slips and falls by 50 percent? Your company's goals will vary by the nature of the work performed and your company's track record. Just be realistic.

"Zero injuries is not a realistic goal," says Jay Shelton, a senior vice president at Assurance, a risk management firm. "However, setting a goal to see a reduction of lost time injuries by 10 percent from the previous year allows your company to focus on minimizing the severity of injuries while also incorporating an element to improve from the previous year," he says.

Not sure which hazards to prioritize? One place to start is by reviewing OSHA's annual top 10 list of violations, and seeing which ones relate to your workspace.


2. Get Leadership's Input
For employees to get behind your policy, you'll need management input and buy-in. While they'll have suggestions for attainable goals, they'll also be able to provide guidance in other ways. If you have a legal team, they should serve as your partner in vetting and reviewing policy language to ensure compliance with OSHA, state, and local requirements. Marketing leadership, on the other hand, might be able to support your team with internal communications and branding.

Having a hard time getting leadership's attention? Make a business case for having a policy on the books. If you've had past incidents, cite those workers' compensation costs as part of your case. Be sure to remind executives—perhaps most importantly, your chief financial officer—of how injuries can impact overall healthcare costs. A Harvard study found that injured workers' health insurance claims were significantly higher three to six months after an injury, even with workers' compensation. Come renewal season, that higher utilization rate will mean higher insurance costs for the business and the rest of your workforce.


3. Draft Your Policy
We're all for redefining human resources—just look at the name of our annual HR conference. But when it comes to creating a workplace safety policy, there's no need to reinvent the wheel. Safety policies have been drafted and enforced by HR teams since the profession's early days. Start with a template policy and customize it to match your company's needs.

Policy templates are easier to find than you think. Start by asking your professional network for inspiration. If you're a member of an HR association like the Society for Human Resources Management (SHRM), you already have access to hundreds of unique tools and policy templates. If you're not a member, no worries—we've got you covered. Just use the template below as a starting point.



4. Drive Engagement
There's no single best approach to communicating your policy. It'll take a variety of strategies to get the word out. But as the saying goes, "location is everything." Place updated signage in the break room, near time clocks, and near any heavy equipment.

One method used by businesses to drive engagement is to recognize and reward teams or individuals with good safety records. If your company uses an intranet or company newsfeed, that's a great place to do so. But rather than waiting for a set period of time (e.g., giving out a "safe employee of the month" award), consider opting for a more spontaneous approach.

"Your sincerity goes a long way. A face-to-face 'thanks' has more power than you might think," says Julie Copeland, CEO at Arbill, a safety consulting firm. "Following up your heartfelt thanks with a little letter, bonus or gift, especially if their positive behavior continues, is the most effective way to use incentives as motivation," she says.


5. Check Yourself
Like any other major initiative or policy rollout, your workplace safety policy merits retrospective analysis. After a year, review your OSHA 300 logs to see where problems persist. This critical compliance form lists employee injuries and must be prominently displayed in the workplace between February 1 and April 30 each year.

If you're noticing that specific departments or types of accidents commonly feature in your logs, get to the bottom of the issue. Interview employees and diagnose issues and risks using OSHA's helpful self-inspection checklists.


---

Ensuring that employees are healthy and safe at work is one of your team's most essential responsibilities. But as any HR professional knows, your workplace safety policy represents just one small part of your overall company handbook.

Whether you're looking to revamp your vacation policy or considering a company dress code, we've got you covered. Read HR's Guide to Company Policies and learn how to write and implement policies that help build a better workplace.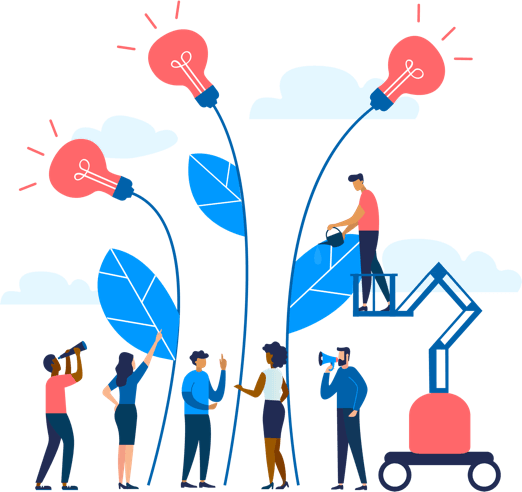 See how Namely's flexible solution will help you streamline your HR processes by having your people, payroll, and benefits info all in on place.
Get a demo
Subscribe
Get the latest news from Namely about HR, payroll, and benefits.
Get the latest news from Namely about HR, Payroll, and Benefits.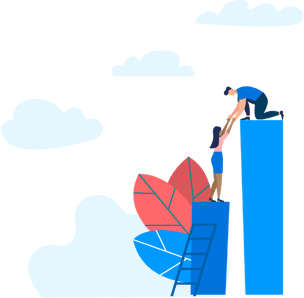 X
Get the latest news from Namely about HR, Payroll, and Benefits.