Payroll
How to Ditch Your PEO for a Payroll Service Provider

So, you've finally decided to head off your PEO and start servicing your payroll elsewhere. That's a big step forward—a fresh start. You've gathered your things, left a note on the fridge, and are walking straight into the direct deposit sunset.
Once the toast of the HR outsourcing town, PEOs are no longer the most economical option when it comes to small and medium businesses. Depending on services, fees can exceed 15% of your total payroll, with one estimate coming in at $130,000 annually for a company of 75. Often with a PEO, a company pays for outsourcing all of its HR, and is likely to incur costs it would not otherwise pay when using a more customizable HR solution. When push comes to shove, it's time to find another fish in the deep payroll sea.
We've got someone to introduce you to. Meet PSP, your payroll service provider. As you may already know, PEOs differ from PSPs in one main regard: PEOs function as your employer of record. Once service begins, they effectively hire all of your employees in a move called joint employment or co-employment. Not the case with a PSP. The date you leave your PEO for a PSP, you technically hire all of your employees. And with the right partner, managing your own workforce has never felt better, with software your people actually love, hands-on customer service, and speedy implementation to boot.

Here's what you need to know when heading off of a PEO for the PSP of your dreams.
1. Prepare all of the information your PSP needs.
Fun Fact: Moving a company from a PEO to a new PSP is easier than transitioning one off of another PSP. Other PSPs may have buggy or bad data for your new provider to sort through. Leaving a PEO, on the other hand, is a totally fresh employer start. Think of it like your employees have left a previous job and have started anew with you. Payroll is now being reported by a new entity.
Refreshing as the situation is, you'll still need some data on hand when transitioning to your PSP. Implementation is all about the data. Be sure to prepare the following:
Your EIN (Employer Identification Number)
Employee direct deposit information
Employee names, addresses, marital statuses, and dates of birth
Filing status for your employees
Employee deductions (W-4s, see below)
Federal and state tax filing numbers (see below)
See what information you can already get from your PEO via reports. Remember, as the former employer of record, they may be reluctant to divulge sensitive employee info.
Copies of previous payroll quarters are also nice to have for your PSP, but not required. They serve as a reference point for your PSP to parallel your new data. But, your PSP won't report any of your previous quarters because the PEO took care of filing them.
2. Begin applying for tax accounts at the federal level and in each state that you have employees in (as necessary).
If you didn't set up tax accounts prior to joining your PEO, it's something to definitely get moving on. Federal and state tax filing numbers are employer-specific and important to have on hand for your new PSP. Once you leave your PEO, you technically hire your employees in the states they are working in. For example, begin registering for unemployment insurance and withholding tax. Each has a separate state identification number.
3. Refile I-9s and W-4s.
As the new employer of record, you will virtually onboard your workforce once again. Because W-4s are not employer-specific, your PSP can use them if you still have them. Don't forget to fill out the usual, and have your employee deductions on hand for your PSP. The good news? Your employees are now employed by you.
4. Prepare a list of employee wage garnishments.
The employer is held liable for wage garnishments. Start by asking your PEO to provide a report of current employee wage garnishments. If the PEO is not forthright with information regarding garnishments, you can also request employees go to their garnishers (e.g. the court) and request new garnishment documents be sent to you, the employer, instead of the former PEO.
Asking employees to help here will save you from contacting every garnisher yourself. For example, if an employee has a wage garnishment for child support, the employee can request those documents now be sent to you, the employer, instead of the PEO.
However you go about it, be sure to start reporting all of your wage garnishment information to your PSP.
5. Finally, run two parallel payrolls to test that the implementation was accurate.
Here's where your new PSP can help you out. See if they can run your new payroll against your old PEO's payroll run to spot any differences and reconcile them. Once you know for certain that everything's working, you'll be able to walk away clean.


Looking for more on payroll? Click here to read our payroll guide that covers everything from pay cycles to federal and state taxes.


For more information on HR platforms and payroll in general, take a look at our Payroll Guide.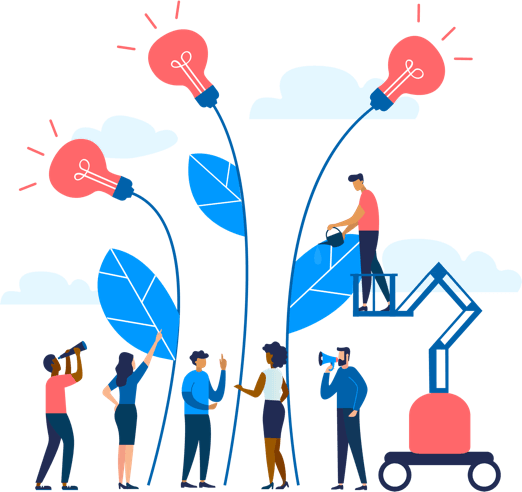 See how Namely's flexible solution will help you streamline your HR processes by having your people, payroll, and benefits info all in on place.
Get a demo
Subscribe
Get the latest news from Namely about HR, payroll, and benefits.
Get the latest news from Namely about HR, Payroll, and Benefits.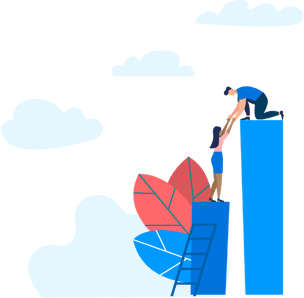 X
Get the latest news from Namely about HR, Payroll, and Benefits.