Employee Engagement
How to Celebrate Father's Day at Work

As with any other sociocultural celebration at work—like Mother's Day and national heritage months—it is important to find inclusive ways to celebrate Father's Day at work. Whether you encourage or host Father's Day activities, offer unique and personalized gifts, or offer family-friendly policies, there are plenty of ways to ensure fathers are celebrated and appreciated without excluding those who are not parents.
6 Father's Day Activities at Work
If you're looking for some creative ways to celebrate Father's Day at work with a fun activity, here are a few suggestions.
Share Father's Day Messages. Whether you encourage employees to reach out to working dads and share a special message or draft your own Father's Day message to all your working dads, recognizing and showing employee appreciation for your working parents is always a nice sentiment.
Office Potluck. From a catered lunch to family recipes or a barbeque, a lunch that brings your employees together is a great way to celebrate the special day.
Encourage Father and Child Activities. Either hosting or providing tickets to a family-friendly activity can be a great way to encourage father and child engagement. A family picnic, Father's Day run, or taking your child to work day are fun ways to both promote family time and a positive work-life balance.
Host a Dad Joke Contest. What better way to celebrate our working dads than to showcase their humor? Compile your employees' best dad jokes and have them vote on the best jokes. The winner could win a gift card to a local coffee shop, restaurant, or store. Or if you don't want to offer a monetary gift, you could provide something equally humorous, like a badge for their social profile, a showcase on your bulletin board or intranet, or a little trophy for their desk.
Create a Father's Day Showcase. If you have some form of centrally located spot for employees, creating a father showcase could be a creative way for employees to not only get to know each other, but also for your working parents to take pride in their families. You could have a family picture with a few questions employees can choose from to answer and then showcase those in your designated area for other employees to view.
Offer an Educational Father's Day Workshop. Parents often face unique challenges, especially in the workplace. Providing an educational workshop, such as a parental burnout webinar, might offer useful tips, support, and resources for your working dads—and parents alike.
4 Father's Day Gift Ideas
More of a gift giver? Here are some thoughtful ideas for your devoted fathers and father figures in your office.
Offer Paid Time Off. Whether offering a half day, flexible scheduling, paid day off, or incorporating it as a company holiday, any paid time off is a great gift for your hard working parents—and those who aren't parents to spend time with their own families or just recharge.
Provide Customized Picture Framing. Though your company may have certain policies regarding how many items employees are permitted to have on their desk, offering a customized picture frame (i.e. a "Dad" frame) can make for a thoughtful gift.
Create Gift Bags for Their Children. Show employee appreciation by extending your gift giving to your employees' children. Create little goodie bags with an assortment of treats, stickers, coupons or tickets to kid-friendly events, and other fun stuff for children to enjoy.
Give a Corporate Gift or Swag. Your employees are your brand ambassadors and what better way to promote employee appreciation than through free swag? Something like a tumbler, tote, or coffee mug can be useful gifts. Or if you're not sure what to give from your corporate shop, perhaps offering an employee credit or discount can allow employees to choose their preferred swag.
4 Father's Day Gift Ideas
As with any workplace celebration, it's important to consider various circumstances. Here are a few tips to consider.
Consider your employees' perspectives. While celebrating working dads, it's also important to recognize that not all your employees are fathers, want to be fathers, have a father, or do not have a relationship with their fathers. As a result, you should be flexible and sensitive to employees' needs. Do not force anyone to participate if they don't want to. Additionally, it may be worthwhile to consider a pre-event survey to understand your employees' perspectives of such a celebration.
Review and update your paternal leave policy. What better time to review and update your parental leave policy than on the day celebrating fathers? It not only serves as your reminder to review and revamp—where needed—your parental leave policies, but also encourages you to keep a pulse on employee needs.
Check in on your working parents. Now is the prime time to check in on your working parents. What is succeeding, what types of support do they need, how can you assist them in finding a work-life balance that works, etc. Reach out to your working parents and identify areas of improvement.
Build resources for parents into your onboarding. One of the best ways to ensure work-life balance is providing resources for parents into onboarding. Not only does that help parents locate resources from the start, but it also shows how much you care about your employees and have resources available to support them.
Celebrating Father's Day and other similar holidays can be both fun and complex. Cultivating a workplace culture that encompasses diversity and inclusion is the first step to kicking off a successful celebration. Learn more about why your managers are key to diversity and inclusion.
---
Want to keep up with new content in our library? Click here to subscribe to our newsletter.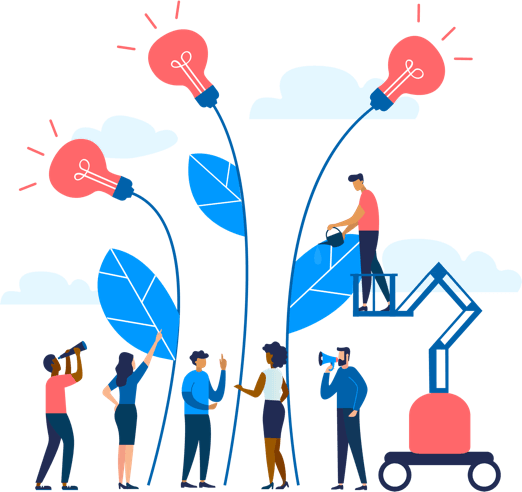 See how Namely's flexible solution will help you streamline your HR processes by having your people, payroll, and benefits info all in on place.
Get a demo
Subscribe
Get the latest news from Namely about HR, payroll, and benefits.
Get the latest news from Namely about HR, Payroll, and Benefits.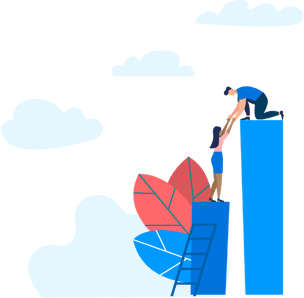 X
Get the latest news from Namely about HR, Payroll, and Benefits.