Talent
How Social Media Changed the Course of My HR Career

For most of us, finding the energy to commit to our day jobs is hard enough. That's doubly true in HR, where teams are often under-resourced. So what inspires an individual to pick up the pen and start a blog in their spare time? Or harder yet, lead a weekly podcast?

Whether you decide to call them "influencers" or "thought leaders," there's a class of professional on social media that goes above and beyond, advancing not only their organizations but the broader HR practice. That status doesn't come easy—which is likely why today's list of HR influencers remains relatively short.

Wendy Dailey, a talent advisor at Sanford Health, has over 20 years of HR experience, hosts the popular HR Social Hour podcast, and runs her own blog. Though she originally came into the profession by happenstance, today Dailey is a fixture of the online HR community. We caught up with her to learn how participating in social media launched a deeper passion for HR.


---
Today, it's hard to imagine yourself working in any other field—but what inspired you to pursue a career in HR?

Wendy Dailey: I began my career in HR in the typical way: I fell into it. At the time, I was working for United Airlines in a customer service position. My boss's wife worked in recruiting and he thought I would be a good fit for the role and asked if I would be interested in transferring to her department—and I've been in this field ever since. It's kind of crazy to think that one person can make that big of an impact on your career!


You host a podcast, write extensively, and are an active member of the online community. What spurred the switch from HR being just your "nine-to-five" to full-time passion?

WD: It all started when I was browsing Twitter one afternoon and came across SHRM #NextChat. I couldn't believe how many other HR pros were participating, so I started regularly attending every week.

From there, I started venturing to more and more conferences. It wasn't until I couldn't make it to SHRM in New Orleans that my presence online started to grow. My HR Social Hour co-host, Jon Thurmond, and I started using the hashtag #NotAtSHRM for those who also couldn't attend the conference but didn't want to miss out. We hosted the very first #HRSocialHour Twitter chat the Sunday evening of SHRM17! Thanks to social media we were still able to contribute and learn without physically being there.


How has social media helped you offline?

WD: Networking can be hard. Not everyone is comfortable walking up to a stranger and striking up a conversation. In that respect, using social media can be a great way to introduce yourself and build those relationships. Now when I attend events, I already have an idea of who I want to talk to and what we can talk about! It helps level the playing field for extroverts and introverts.


HR professionals seem particularly active on social media. Is there something unique to the field that drives that engagement?

WD: You frequently hear the terms like "team of one" or "complaint department" associated with HR. Being an HR professional, it's natural to sometimes feel isolated from the rest of the organization or other HR professionals.

Talking to each other on social media gives us an opportunity to connect with—and learn from—people outside of your organization. It's also a way to see that you aren't alone in dealing with a specific issue.


How would you characterize the state of the HR community online?

WD: It's a very collaborative environment. One of the things I love about the HR community, especially on Twitter, is that you know that there will be differences in opinions. Thankfully we can walk away as friends afterward.

One of the darker sides of social media is the fact that a small issue can blow up very quickly. Although most of the time it dies off on its own, you need to decide for yourself if it's worth getting involved in a heated conversation.

Conflict on "HR Twitter" can't always be avoided, but sometimes stepping aside is better than jumping in the mud. The HR community welcomes the conversations and disagreements, and we'll continue having them and thinking critically about the workplace.


Let's go back to the "why" behind all of this. Your podcast changed the way people think about HR. But what value do you get from producing it?

WD: Having the opportunity to host our HR Social Hour Half Hour Podcast is something that never would have crossed my mind five years ago. I never thought people like Jennifer McClure or Laurie Ruettimann would be willing to talk to me or want to hang out at SHRM!

In the last two years since I've jumped into #NextChat and HR Social Hour, so many doors have opened up. From being invited to the SHRM Blog Squad or speaking engagements at HR conferences, none of this wouldn't have happened if I didn't work on things like the podcast or if I didn't jump on Twitter that fateful day.


Between the social media presence, podcast, and blog, it's easy to forget that you have a full-time job in HR. Have employees ever brought these things up in-person?

WD: Great question! I did have a request, once, to make my current social media accounts private. I brought up the situation with a couple of employment attorneys, all of whom said they probably shouldn't have asked me to do that. I had been active on Twitter up until that point and it had never been an issue. I did make them private until I found other employment opportunities, as I didn't want to rock the boat.

Personally, I feel that being active on social media makes me a better HR pro as I'm able to keep up to date with a lot of issues, but not everyone sees it that way.

At my current job, I've had a couple folks message me that they listen to the podcast! It's a nice to hear that people actually like my work.


---

Connect with Wendy Dailey on Twitter, LinkedIn or the My Dailey Journey Blog!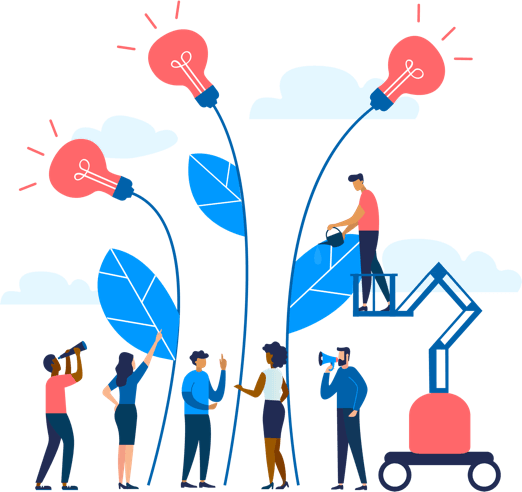 See how Namely's flexible solution will help you streamline your HR processes by having your people, payroll, and benefits info all in on place.
Get a demo
Subscribe
Get the latest news from Namely about HR, payroll, and benefits.
Get the latest news from Namely about HR, Payroll, and Benefits.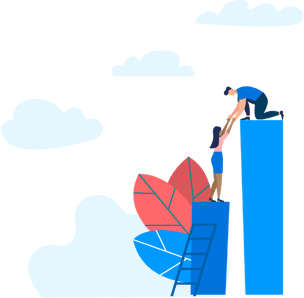 X
Get the latest news from Namely about HR, Payroll, and Benefits.