HR
How AI Is Transforming Talent Acquisition Strategies

As artificial intelligence (AI) continues to create the latest business trends, it should come as no surprise that AI in recruitment is becoming more prominent.
Almost two-thirds of recruiters (65%) use AI in the hiring process and nearly all HR professionals (92%) want to implement AI in the talent acquisition process.
Additionally, reports have shown that AI in hiring has proved advantageous:
89% of HR professionals believe that AI will improve the candidate application process.

Over 87% of individuals believe that AI is more helpful for industry-specific recruitment.

58% of recruiters that use AI have found that it is most useful for sourcing candidates (followed closely by screening candidates (56%) and nurturing candidates (55%)).
Despite the negative critics in the market, studies have shown that AI has removed 43% of human bias and organizations focusing on AI data produce 56% higher retention rates.
And one of the biggest benefits of utilizing AI recruiting is how much it has sped up the hiring process.
AI Recruiting Software Capabilities
The most important aspect of consideration in determining if AI in recruitment is suitable for your business is understanding AI recruiting software capabilities. Here is a list of functions to consider when exploring AI recruitment solutions.
Resume Screening

: Thr

ough an applicant tracking system (ATS) resume database, AI can be used for making initial contact with selected candidates through email, social media, or other channels. AI can also review social media profiles for updated information, such as new employment history, to update the candidate's profile.

Candidate Selection

: AI can offer data analytics integral to candidate decision-making, including pooling new job seekers, vetting existing talent, interpreting candidate intent, and providing pipeline trends and dynamic talent pools.

Interview Scheduling

: AI can streamline the interview process through chatbots, which can collect and filter through candidate information, responses, media, videos, and documents, as well as communicate via chat, email, and/or text. Chatbot can also prompt candidates to apply for a certain role, as well as conduct pre-screenings. Interview scheduling can also be automated through AI by syncing the hiring team's individual calendars so candidates can easily select an interview time that works for all parties involved.

Onboarding

: AI recruiting software can reduce administrative tasks through automation. This helps with the onboarding process by creating a 24/7 availability for new hires. Using AI chatbots, new hires can find answers to their questions and be guided through the entire onboarding experience.

Customizable Workflows

: The ability to customize workflows can revolutionize the candidate experience, as well as the hiring team's processes. AI is able to personalize experiences based on company career sites, such as job recommendations and dynamic content based on the candidate's profile, search history, similar job openings, and locations. It can also be customized based on internal employee experiences vs. an external applicant's experience. For example, internal candidates might have a defined career path, learning and development opportunities, mentoring, and referral options unlike an external candidate. Additionally, AI can simplify recruiters' and hiring managers' access to qualified talent where new candidates are easily identified and candidates already in the system can be rediscovered.

Data Protection and Security

: Like most software, AI recruiting software usually has security features, such as single sign-on and two-factor authentication, as well as built-in tools to manage compliance with local regulations like the General Data Protection Regulation (GDPR) and California Consumer Privacy Act (CCPA). These features are integral to safeguarding candidate data protection and security and ensuring compliance with local, state, and federal data protection regulations.
AI Recruiting Tools
Integrations: Many AI recruiting tools come with native integration capabilities to function with existing software—most commonly customer relationship management (CRM) software.
Template Library: While AI doesn't necessarily come with a template library, you can build one using AI. Some fun and useful AI features are the ability to write job posts in the appropriate language and tone (which can be exceptionally useful to global talent who are not native English speakers), offer letters, and other writing tasks.
Predictive Analysis: Predictive analysis provides a thorough overview of candidates' profiles, which helps recruiters and hiring managers understand their qualifications, how they fit into a role, and the likelihood of a candidate to leave their current position. As a result, predictive analysis uses data—like past employment experience and learned skills and behavior—to source, interview, and assess candidates' true potential and fit for a position.
Recruitment Automation: AI helps recruitment automation through a technology called robotic process automation (RPA), which enables organizations to conduct time-consuming recruitment tasks more efficiently. These tasks might include verifying candidate data and managing information.
AI Hiring Bias Considerations
Hiring bias—both human and AI—is a top concern for employers. And despite popular belief, AI can help reduce hiring bias through unique features like blind screening, a process that removes unnecessary information like name, age, racial background, gender, and sexual orientation.
Though AI can't eliminate all bias in the hiring process, it can be tailored to assist employers in reducing it. Tools for continuous feedback and improvement include candidate scorecards for hiring managers, as well as hiring manager scorecards for candidate feedback. Other reporting tools can provide customized report builders that provide insights to hiring trends, including diversity and inclusion-related reporting metrics.
Through AI's writing capabilities, organizations can reduce hiring bias—like unconscious bias—by using AI to eliminate any gender-specific wording.
AI is inevitable in the workplace and seeping into every facet of it—from internal processes and workforce management to recruiting and hiring. It's time to be proactive and learn why HR tech is critical for success in 2023.
---
Want to keep up with new content in our library? Click here to subscribe to our newsletter.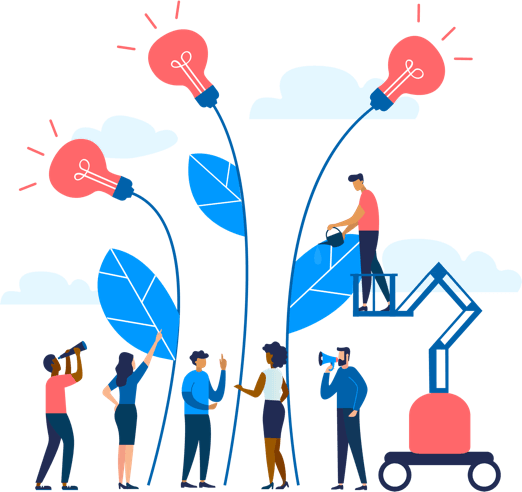 See how Namely's flexible solution will help you streamline your HR processes by having your people, payroll, and benefits info all in on place.
Get a demo
Subscribe
Get the latest news from Namely about HR, payroll, and benefits.
Get the latest news from Namely about HR, Payroll, and Benefits.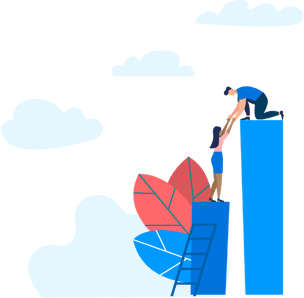 X
Get the latest news from Namely about HR, Payroll, and Benefits.