Talent
Your Guide to Pride Month at Work

It's officially June and there's already something to celebrate as the nation kicks off Pride Month. As millions of individuals and allies celebrate the LGBTQ+ community, workplaces are looking for ways to support their employees. From legislative wins to employee resource groups, we've come a long way in enabling individuals to bring their authentic selves at work—but there's still a long way to go.
To help your company navigate, we'll explore the history of the Pride movement and offer tips to help your workplace create an inclusive environment for all employees.
What is Pride Month?
Pride means a variety of things to different individuals, but the co-leader of Namely's PrideIN employee resource group recently shared a definition on the company newsfeed:
While Pride is commonly associated with bright colors and joyful festivities, it's important to remember the challenges that led to this celebration. Pride Month is timed to align with the Stonewall Inn riots of June 1969. A police raid on the gay community led to a momentous protest against oppression and discrimination, and has been celebrated as the turning point for gay rights. As a result, members of the LGBTQ+ community and like-minded allies use Pride Month as an opportunity to celebrate freedom of identity and self-expression that was unaccepted in the all-too-recent past.
A Brief History of Pride (1969 - 2019)
Use this timeline to help you understand how Pride has evolved over the past 50 years.
June 28, 1969 - The Stonewall Inn was raided by the NYPD.
June 28, 1970 - The Christopher Street Liberation March, the first official Pride march, was organized.
December 15, 1973 - The American Psychiatric Association removes homosexuality from its list of mental disorders.
June 25, 1978 - The first versions of the rainbow flag fly in the San Francisco Gay Freedom Day parade. Designed by Gilbert Baker, the original flag had 8 colors.
July 27, 1982 - The term AIDS ("acquired immune deficiency syndrome") is used for the first time.
July 28, 1985 - The first AIDS Walk raises $673,000 to support research.
March 2, 1982 - Wisconsin becomes the first state to outlaw discrimination based on sexual orientation.
December 3, 1996 - Hawaii becomes the first state to recognize that gay and lesbian couples are entitled to the same privileges as heterosexual married couples.
April 30, 1997 - Ellen DeGeneres' character, on her TV series "Ellen," becomes the first leading character to come out on a prime time network television show.
April 30, 2002 - New York City expands the definition of "gender" to include protections for transgender and gender non-conforming people in employment, housing, and public accommodations in the New York City Human Rights Law.
June 26, 2003 - The U.S. Supreme Court overturns sodomy laws, proclaiming rights to privacy and decriminalizing "homosexual" behavior.
March 31, 2009 - First International Transgender Day of Visibility
October 28, 2009 - President Obama signs the Matthew Shepard Act, into law expanding the 1969 US federal hate-crime law to include crimes motivated by a victim's actual or perceived sexual orientation, gender identity, or disability, and becomes the first federal law to include legal protections for transgender people.
September 20, 2011 - US Military ends "Don't Ask, Don't Tell" policy
November 2012 - Mark Takano becomes the first openly gay Asian-American elected to the United States House of Representatives.
June 26, 2015 - US Supreme Court legalizes same-sex marriage in all 50 States.
June 24, 2016 - President Obama dedicated the new Stonewall National Monument in Greenwich Village, Lower Manhattan, as the first United States National Monument to honor the LGBT Rights Movement.
Pride is now celebrated in over 174 cities in 46 countries worldwide.
The Evolution of Pride at Work
There have been a myriad of legislation changes in recent years to help protect the rights of members of the LGBTQ+ community in the workplace. The past few years have seen an influx in legislation around sexual orientation discrimination.
Check out the following articles to see just how far we've come:
March 2016 - New EEOC Lawsuits Tackle Sexual Orientation Discrimination
September 2017 - DOJ, EEOC Divided on Sex Discrimination
February 2018 - Court Rules That Title VII Protects Gay Workers
However, despite all of this progress, we still have a long way to go—case and point, just last year some states urged the supreme court to roll back trans worker rights.
How to Support Pride in the Workplace
The average full-time employee spends at least 40 hours per week at work. As company leaders and HR teams strive to build a more diverse and inclusive work environment, it's crucial to create a safe space for employees to be authentically themselves. Celebrating Pride Month is just one way to support the LGBTQ+ community, and there are many ways to get involved.
Check out these resources to help create a more inclusive work environment for your employees and support Pride:
How to Talk About Diversity at Work
How to Start an Employee Resource Group (ERG)
How Companies Can Support Non-Binary Employees
How I 'Came Out' as Non-Binary at Work
Identifying and Avoiding Microaggressions at Work
Why a Culture of Acceptance Matters
#SpeakHerMind: Building Equality in the Workplace
Get Involved
Local states and cities will be hosting their own celebrations of pride. Join Namely at NYC's Pride parade on Sunday, June 30, 2019, or check out this link to find local pride events near you.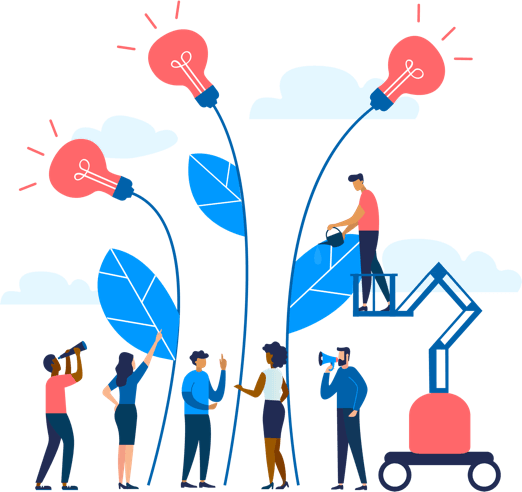 See how Namely's flexible solution will help you streamline your HR processes by having your people, payroll, and benefits info all in on place.
Get a demo
Subscribe
Get the latest news from Namely about HR, payroll, and benefits.
Get the latest news from Namely about HR, Payroll, and Benefits.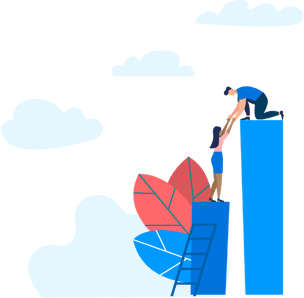 X
Get the latest news from Namely about HR, Payroll, and Benefits.