Talent
Getting Started With Background Screening For Small Businesses

Investing in your candidate pipeline and retention strategy is a must in today's tough talent landscape. According to Aptitude Research's 2022 Talent Acquisition Technology Buyer's Guide, organizations that utilize background screening solutions significantly improve the candidate experience and overall retention of talent.


For small companies looking to get started with screening, finding the right screening company that fits their needs can feel like a daunting task. Our friends at Verified First understand. In order to get started with background screening, there are a few things you should consider. With their help, here's a rundown of the basics of background screening for small businesses.
Why is background screening important?
Background screening is an essential part of any hiring process, and its importance reaches far past the applicant stage. Background screening helps to better ensure that the candidate you're about to hire is the best person for the role. It works to authenticate a candidate by looking into a person's background to verify their history. Background screening can benefit your company in many ways like:
Protecting your company - There are over 70 million adults in the U.S. with a criminal record. Background screens find information from a person's history that can speak to the potential risk of hiring that person.
Automating parts of the hiring process - Some companies are choosing to skip the screening process because they think that it'll save time in their hiring process. However, that isn't the case. Background screening providers can automate the process of vetting candidates, giving you time back to invest in your strategy and people.
Finding the best-fit candidate - Finding talent that best fits your needs means understanding how their past work experience has prepared them for the open role. Background screening can verify a candidate's credentials, signaling that they're best prepared for a position.
What screens do I need?
Background screening isn't one-size-fits-all. There are over 7 million small businesses in America and each could have specific screening requirements. However, there are some common screens that are beneficial for all small businesses like:
Criminal background checks - a multi-jurisdictional database search comprised of millions of records from county and state administrative courts, departments of corrections, and third-party sex-offender databases.
Verifications - verifies applicant history prior to hiring including employment verifications, Department of Transportation (DOT), education verifications, personal and professional references, and professional license verifications.
Identity checks - report that identifies the state and approximate year of where and when a social security number (SSN) was issued.

On top of these screens, businesses can utilize industry-specific screens that are unique to specific fields. For example, small businesses that utilize employee drivers would benefit from transportation screens like breath alcohol tests and DOT employment verifications. The key to knowing what you need is conducting an internal audit to understand what roles you have and what requirements candidates should possess in order to fill them.
How do I evaluate screening providers?
Utilizing a background screening provider is the best way to start your small business' background screening journey. Background screening providers will give you a hand in managing your screening journey from integration to implementation. However, deciding what provider is the best for your small business is a big task.
Aptitude Research's 2022 Background Screening Buyer's Guide provides a helpful list of questions you can ask screening providers when evaluating if a screening provider is the best fit for you.
How do you integrate with existing applicant tracking systems?
Do candidates have the ability to review results?
Is preliminary scoring with hiring matrices and adjudication included?
Is there adverse action automation/assistance?
Why should I consider Verified First?
As a screening provider and partner of Namely, Verified First is committed to providing the best possible service to their clients. They care about the speed and compliance of their client's hiring process. Their VF Connector browser extension integrates straight into HR tech platforms like Namely, allowing users to run screens without leaving the platform.

Not only that, but Verified First is PBSA-accredited and offers a 98 percent client satisfaction rating. Additionally, all of their screening processes are designed to assist you in keeping compliant with the Fair Credit Reporting Act (FCRA) and Equal Employment Opportunity Commission (EEOC) laws. Their multitude of screening packages plus à la carte options makes Verified First a on-stop-shop for all small business screening needs.
---
Background screening is an essential part of any hiring strategy. For small businesses looking to increase their compliance practices, background screening is the way to go. To learn more about Verified First and Namely, check out the Namely + Verified First partner page.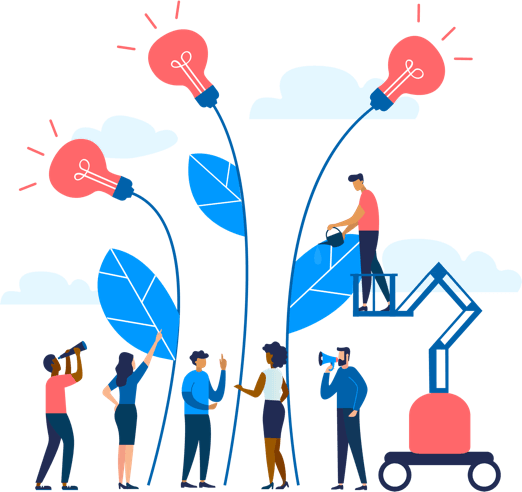 See how Namely's flexible solution will help you streamline your HR processes by having your people, payroll, and benefits info all in on place.
Get a demo
Subscribe
Get the latest news from Namely about HR, payroll, and benefits.
Get the latest news from Namely about HR, Payroll, and Benefits.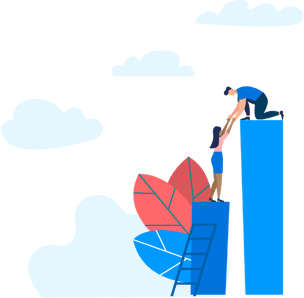 X
Get the latest news from Namely about HR, Payroll, and Benefits.