HR
The Future of the HR Function Report

Due to COVID-19, HR has faced unprecedented challenges. Seldom in history has the HR function needed to pivot so quickly and dramatically to meet such urgent workforce and business needs. These trends are requiring HR to rethink its roles and priorities while the world of work is transforming.
Going forward, what can we expect the HR function to look like, and how can professionals adjust accordingly?
Here are some trends HR teams should embrace to be successful this year and beyond:
1. Focus More on Employee Connection
According to Namely's recent report, HR professionals feel more aligned with organizational leaders than with employees. In fact, only 59 percent of HR leaders think that their employees would rate their HR departments an 8 or higher on a scale from 1 to 10 when it comes to meeting their organization's needs.
To close this gap, HR teams should focus more on making connections with employees. Of course, it's important to be aligned with company leaders, but it's just as important to gain employees' trust. Employees who have faith in both their HR team and organizational leaders are more likely to be engaged and productive—which means they are less likely to leave. By embodying your company's core values, being transparent, and asking for feedback, you can build a foundation of trust and align better with your employees.
2. Boost Employee Performance
Regardless of whether they are manager, peer, or self reviews, it is HR's role to organize and conduct performance reviews for the entire organization. It's also HR's responsibility to maintain a culture that encourages employees to put forth their best work, while striving towards their individual, team, and company goals.

However, Namely's study showed that only 14 percent of employees strongly believe that their HR teams boost their performance. In order to understand how they can be more supportive of employees' performance, HR professionals should rethink their employee management methods and conduct surveys to receive feedback. It may be time to consider revamping your performance management process or even reevaluating your talent management strategy.
3. Prepare to Manage a Post-COVID Workforce
The future of work will be shaped by issues related to a post-COVID work environment, including concerns around vaccinations, mask requirements, social distancing protocol, and other regulations. Due to the evolving nature of the workplace, HR should shift focus toward creating agile workforces that can respond quickly to change. Increasing employee engagement will also become an essential HR capability over the next two years.
And while 87 percent of HR professionals think they handled pandemic-related issues well, they will still experience challenges associated with automation of HR activities, learning, and onboarding. They may encounter issues with upskilling, reskilling, or properly using metrics and analytics. All of this will be greatly impacted by the use of technology in the near future.
In order to combat these challenges, HR may need to develop training for employees and find innovative ways of keeping employees connected and engaged, such as providing remote tools for collaboration and adapting their rewards and recognition programs for a virtual world.
4. Close Skill Gaps
Large skill gaps will continue to challenge HR professionals, such as knowledge around facilitating positive change and improving the employee experience within a hybrid workforce.
Leveraging analytics turns out to be the biggest skill gap confronting HR, with a 46 percentage point gap between importance and current proficiency. Other skill gaps include thinking strategically and championing diversity, equity, and inclusion—which is an issue that jumped dramatically as critical for HR's success over the next two years.
To advance these initiatives, HR should implement professional development programs, DEI practices, and cultivate a culture of learning and knowledge sharing. This may include diversity recruiting, sharing educational resources, or mentorship opportunities.
5. Strategize For the Future
Looking ahead, HR professionals should lay out a thoughtful approach for the post-pandemic transition, bringing forward their creativity and agility. They should focus on strategic priorities that leverage data and analytics to maximize productivity and operational results. Change management capabilities must be strengthened, and HR should strive to close any gaps in meeting expectations of both top leadership and employees.
HR should also expect and plan for a workforce where remote work continues to play a significant role. And to further ensure the success of this hybrid workforce, HR should work toward identifying and proactively solving major skill gaps within the organization.
By keeping these key elements in mind, they can best prepare for the future of the HR function in a post-COVID world.
---
Want to learn more about the future of HR? Check out Namely's full report, The Future of the HR Function.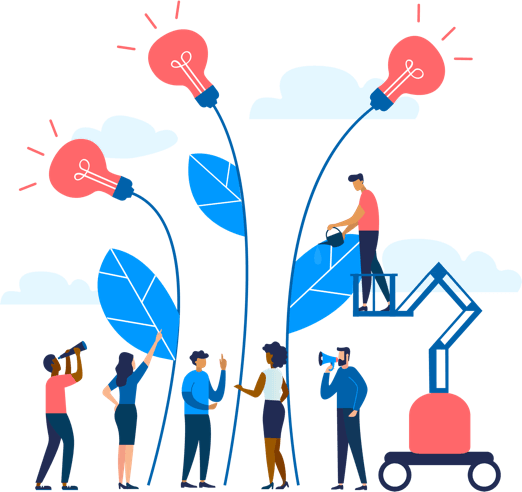 See how Namely's flexible solution will help you streamline your HR processes by having your people, payroll, and benefits info all in on place.
Get a demo
Subscribe
Get the latest news from Namely about HR, payroll, and benefits.
Get the latest news from Namely about HR, Payroll, and Benefits.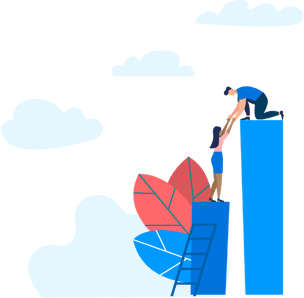 X
Get the latest news from Namely about HR, Payroll, and Benefits.