HR
Ideas and Resources to Encourage Employees to Vote in November

There is no more effective way for companies to have impact in our political process than to actively encourage employees to vote. In a world challenged by so many economic and social issues, engaging leadership in this process is the very best way to 'do good' while staying out of the intensity of the partisan country in which we live.
There are many things that organizations can do to encourage voting, but first and foremost you need leadership commitment.
Whether you're a CEO or an individual contributor, you can use this guide to help you both influence people and offer ideas and resources that can make a difference. As a CEO myself, I strongly encourage you to consider some of all of these suggestions. You'll personally make a difference!
Where to begin?
A great place to start is the "Time to Vote" initiative. Over 700 companies have joined, with a clear commitment to increase voter participation by making sure that workers don't have to choose between earning a paycheck and voting.
For those of you trying to influence your leaders, this commitment puts a 'line in the sand' of their commitment while also providing a set of strategies and frameworks that make it easy to follow.
Lobby your CEO by looking at the list of companies participating in Time to Vote. Find companies that are competitive, are clients, that share major customers, or are funded by the same investment organizations.
You can also illustrate that it's not a big lift to participate nor is the commitment to time and energy excessive.
Lastly, recognize that some states mandate minimum policies for voting. You can learn more about those regulations here.
You've got Leadership Support. Now What?
Jump on it! Form a committee of employees that are interested in getting involved and work backwards from Election Day. Time is of the essence because deadlines are already looming—starting in late September.
In 2020, concerns about COVID-19 make planning for how you're going to vote especially important. Most states allow early voting, voting by mail, or absentee voting, but all have registration deadlines in various forms. Helping your employees understand these issues (by state) will have real impact!
Consider some of the following:
1. Take an inventory of where your employees live. Ask HR to give you a list of states so you know the information to collect and disseminate. Since you don't need any information about individual employees, someone on the team should be willing to readily provide this information.
2. Especially if you have employees in a limited number of states, take the time to document on a summary basis what's possible (and necessary) in each state. There are many great resources that provide this information. The Time to Vote website has resources (if you're a member), but there are also many comprehensive sites that detail by state what's necessary. Take How To Vote In The 2020 Election by FiveThirtyEight for example.
3. Make sure you're registered to vote. Create communications that remind people that if they are not sure they are registered, there are deadlines before which they must register. Not every state allows you to register on election day. Here's one example of a site that people can use to find out.
4. If your workforce skews younger, consider offering resources for first-time voters. They can be useful to both those that haven't voted before and people that have voted infrequently. Here is a site that provides resources for new voters.
5. Create a communications plan to keep people aware of deadlines as they come, especially for states that have early voting deadlines, dates before which absentee ballots must be requested, etc. Establish a set of "registration action days" that are used to remind employees of the activities that they need to take to be ready to make their vote count.
6. Make a commitment to recognize activities such as National Voter Registration Day on September 22, 2020 and National Early Vote Day 2020 on October 24, 2020.
Want to Take it to the Next Level?
All of these activities will drive real impact by encouraging your employees to vote, helping them create their voting plan, and making sure that key deadlines are not missed. It's sure to create an environment of awareness within your organization. Well done!
Taking this to the next level includes very proactive support for making sure all people, not just your employees, get to the polls.
Here are some more significant ways your company can empower employees to get out the vote:
1. Be very specific about time off policies for voting. Some companies have declared Election Day a company holiday; others have allowed a certain number of hours that day to vote. With the risks associated with in-person voting related to COVID-19 and the need for polling places to be safe, it's unclear what election day will look like. Consider making sure employees know that if unexpected circumstances arise which create delays at the polling location, you'll support them. Decide how far you'll go: will you allow employees extra time off on Election Day for unexpected delays? How will you report those absences and support them?
2. There may be costs associated with voter registration, getting to a polling place on Election day, etc. Consider a modest stipend to offset this cost to encourage employees to vote.
3. Make it fun! Create some ways to recognize that people have registered, and create ways to encourage it within the employee base. Remember, though, that people have a right to privacy with respect to this information, so make sure any of these activities are completely optional (with no fear of reprisal).
4. Be ready to help employees on Election Day if they get stuck in a very long line. Perhaps send out reinforcements (food, water, temporarily waiting in line) for those employees that are forced to wait extended periods to vote.
5. There is expected to be a huge shortage of poll workers for the events that lead up to Election Day. The day itself requires hundreds of thousands of workers nationwide, and historically older Americans (who are at greater risk of COVID infection) staffed polling places. Consider supporting employees that want to do poll work by offering paid time off (or at a minimum keeping them whole on pay if they choose to do it).
---
Want to learn more about Time to Vote? Click here.
Namely does not provide legal, accounting, or tax advice. Please consult with professional counsel for any tax, accounting or legal questions.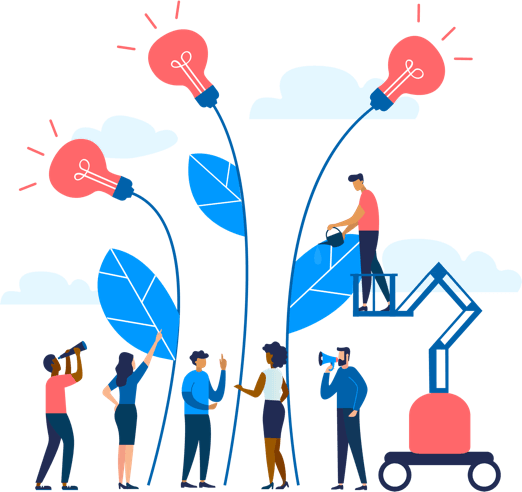 See how Namely's flexible solution will help you streamline your HR processes by having your people, payroll, and benefits info all in on place.
Get a demo
Subscribe
Get the latest news from Namely about HR, payroll, and benefits.
Get the latest news from Namely about HR, Payroll, and Benefits.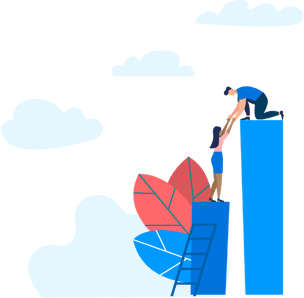 X
Get the latest news from Namely about HR, Payroll, and Benefits.