HR
3 Quick and Easy Ways to Build Your Employer Brand

Today's job market is more competitive than ever before. With more job openings than candidates to fill them, candidates can be more discerning about where they choose to work.
So how can employers win over top talent in today's hiring landscape? By building a strong employee brand. A purposeful employer brand is a combination of your company culture, values, and mission. It's the best way to put your company's best foot forward and attract qualified talent that aligns with your company values.
If your company has a marketing department, you might want to leverage marketing's skills to create and collaborate on your employer brand. Or, if you want a more DIY approach, you can take it on yourself with these tips. Here's to how to effectively, consistently, and clearly communicate your employer brand—straight from a marketer.
1. Leverage Social Media
Social media plays an essential role in today's businesses, especially in building your employer brand. According to the latest digital marketing trends, social media not just for showing off your company's products and services, it's also a great place to showcase your company's working environment and employees. Here are some ways to show your employer brand on your social media channels:
Share photos from around the office
Share a behind-the-scenes look of company events and trade show conferences
Host employee spotlights
Take photos and videos of team activities, like volunteering or pumpkin painting
Share thought leadership from your CEO or C-suite
Share images from company holiday celebrations


Remember that it's important to do this in a visually compelling way. You can get access to striking social media post templates on online platforms like BrandCrowd. With a premium subscription, you can generate unlimited graphics that are consistent with your branding and appear more professional.
Aside from Facebook, Twitter, and Instagram, you may want to develop a LinkedIn page for your business. You can create a LinkedIn Careers Page to house all of your company content, including photos, testimonials, videos, SlideShare decks, and other promotional materials. For other social media channels, inform your employees of any company hashtags you use and encourage them to tag your corporate accounts, so you can easily find and repost employee content.
Want to measure success? Use web analytics to see how your campaigns are performing.
2. Invest in Email Marketing
Many employers forget that candidate experience is part of your employer brand. You want every candidate that applies to a job at your company to leave an advocate of your company, even if they don't end up being hired.

One of the most common complaints from job applicants is that they weren't updated on the status of their applications. Using your applicant tracking system, set up branded automated emails to let employees know you've received their application, want to chat further, or have decided to move forward with other candidates. Keeping them updated at every step of the way ensures they have the best candidate experience possible, even if they never step foot in the office. You can also use these emails as a chance to share links to content highlighting your company values, mission, and other content that shares what life at your company is like. That way, should they be invited to your office for an interview, they are already familiar with your company culture, mission, and values.
3. Involve Your Employees
No one understands the employee experience at your company as well as your employees. They are a huge resource when it comes to sharing genuine testimonials about day-to-day life and your culture. Aside from having them share and create social media posts, you can have employees write blog posts, star in short videos, make infographics, and more.
Having trouble getting employees to participate? If your budget allows, consider creating a rewards program for employer branding content creation. You can give out gift cards, company swag, or monthly raffle tickets to encourage employees to participate. Remind them that helping with employer branding initiatives helps influence who your company hires and who ultimately becomes their future coworkers. That should be reason enough to help out!
---
According to LinkedIn data, over 52 percent of job candidates check a company's website and social media to learn more about an employer before applying. With over half of your talent pool evaluating your company and brand before they even interact with your team, it's important to make sure all of your channels are up-to-date and polished with your best content and messaging.
Not sure how to make a business case for improving your employer brand? LinkedIn reports a strong employer brand leads to 50 percent more qualified applicants, 50 percent reduction in cost-per-hire, and reduced time to hire. A little investment in the right places can help boost your recruiting efforts and help you attract the top talent you're searching for.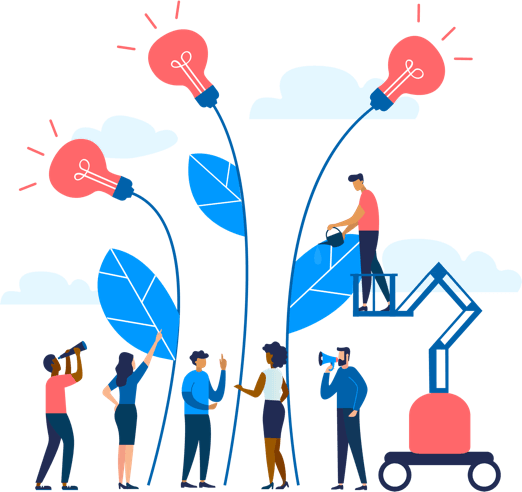 See how Namely's flexible solution will help you streamline your HR processes by having your people, payroll, and benefits info all in on place.
Get a demo
Subscribe
Get the latest news from Namely about HR, payroll, and benefits.
Get the latest news from Namely about HR, Payroll, and Benefits.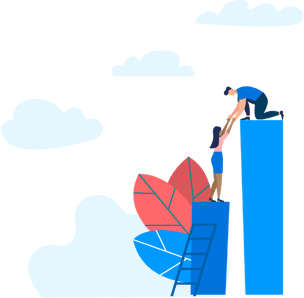 X
Get the latest news from Namely about HR, Payroll, and Benefits.