HR
Drug Screening During COVID-19: What Employers Must Know

The Coronavirus pandemic has disrupted normal HR workflows, and workplace drug screening and background checks are no exceptions. Many employers have been wondering if they should maintain, limit, or all together suspend their drug testing programs.
In this post, we will discuss various aspects related to workplace drug testing during the COVID-19 pandemic.
Increase in Drug Misuse & Substance Abuse During COVID-19
Since the advent of the pandemic, increases in drug misuse and substance abuse have been reported in the United States and other countries around the world.
Experts believe that an increasingly large number of people seek to self-medicate their way through the ongoing crisis due to fear, stress, deteriorating mental health, job loss, and financial difficulties.
The provisional drug overdose death count published by the Centers for Disease Control and Prevention (CDC) confirms a significant increase in drug overdose deaths this year in the United States. Preliminary data suggests that over 19,000 people died of a drug overdose in the US in the first three months of 2020; the figure was 3,000 higher than the same period in 2019.
According to a study published by the National Emergency Medical Services Information System (NEMSIS), the total number of deaths due to drug overdose in the year 2020 has increased by almost 50 percent.
One study published by the National Institute of Health (NIH) reported a significant increase in positive test results in urine drug screens for fentanyl in combination with cocaine and methamphetamine. Another study published by the JAMA Network reported a similar trend and confirmed that urine samples tested since March have been showing increased use of fentanyl, cocaine, and methamphetamine.
On top of these reports, national cannabis and online alcohol sales have also gone up substantially.
The National Safety Council had earlier warned that employers must prepare for an abrupt surge in employee substance abuse due to the ongoing pandemic's impact on mental health. The American Medical Association, too, has sounded the alarm on the drug overdose epidemic.
How the Pandemic is Affecting Employment Drug Screening
For organizations that drug test employees and potential hires in ordinary times, the pandemic does present some challenges. To begin with, drug testing procedures may raise concerns about safety, social distancing, and personal protective equipment (PPE). However, companies today have the option of sourcing drug testing kits directly from reputed suppliers. This way, they can be sure drug tests are administered in controlled environments with all COVID-19 related safety measures in place.
Many healthcare clinics and drug testing labs are also well-equipped to manage risks associated with COVID-19. The drug tests have not changed, but the employee may need to follow social distancing and other safety protocols to prevent the spread of COVID-19. Specimen collection, whether it's conducted at a dedicated drug testing lab or business premises, should be done in accordance with OSHA guidelines.
What About Remote Workers?
Countless organizations shifted to a remote work or work-from-home (WFH) model during the COVID-19 pandemic. Businesses that are still following a work-from-home routine should be told in clear terms about the regulations concerning drug screening that govern your industry.
Remote workers should be informed that your organization's alcohol & drug screening policy remains in effect during any work from home period.
DOT Drug Testing During the Pandemic

In case the Department of Transport (DOT) regulations are applicable to your business, be sure to go through the updated drug testing guidelines.

There may be occasions when some of your workers refuse to undergo drug screening due to health concerns associated with COVID-19. In some cases, it may not be feasible to conduct random drug testing.

The department has advised organizations, workers, and other service providers involved in workplace drug testing on how to handle such scenarios during the pandemic.

Ascertaining whether a worker refuses to undergo a drug test for a valid reason or not is a tricky area for HR managers and employers. When faced with ambiguity, refer to DOT's guidance.

Keep in mind that workers laid off for a period of over three weeks

may be required

to undergo a pre-employment drug test before they return to work. Put simply, such workers may need to be treated as fresh hires, according to the latest guidelines.

Key Takeaways
Neither COVID-19 nor substance abuse are going to disappear anytime soon, bu today, there are state-of-the-art drug testing solutions available, which are accurate, cost-efficient, and legally defensible. You can source multi-panel drug testing kits from reputed suppliers within a few days after you place an order online.
Of late, oral fluid testing has been popular with companies testing workers and applicants during the pandemic. Some of the reasons why companies are opting for oral fluid testing during the COVID-19 pandemic are:
This drug testing method helps eliminate challenges & various costs associated with off-site specimen collection and testing during COVID-19.
Since the specimen-collection in this case is donor-driven, it is possible to maintain a distance of at least six feet (as per the guidelines from the CDC).
This drug testing method can help detect "recent" drug use, which is of heightened concern during the pandemic.
Lab-based urine drug testing is one of the most reliable options. However, you need to find out if there are collection-sites open in your area. You can also inquire about mobile specimen collection services.
---
Depending upon the type of drug you want to detect and detection window requirements, your organization can use a combination of drug testing methods, in accordance with the applicable federal and local laws, to screen the existing workforce as well as new hires.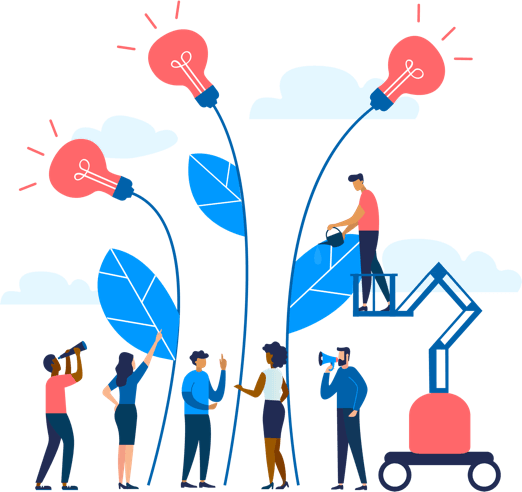 See how Namely's flexible solution will help you streamline your HR processes by having your people, payroll, and benefits info all in on place.
Get a demo
Subscribe
Get the latest news from Namely about HR, payroll, and benefits.
Get the latest news from Namely about HR, Payroll, and Benefits.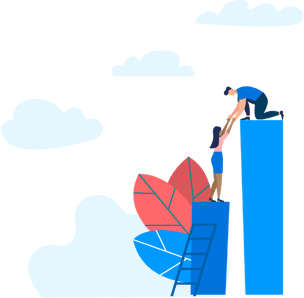 X
Get the latest news from Namely about HR, Payroll, and Benefits.