HR
Disruption: The New Business Model of Successful Companies

Disruption. Interrupting the status quo. Breaking the wheel.

Our team recently attended one of the largest marketing conferences on the East Coast, Inbound 2019 and wanted to share a few of the most interesting takeaways. Attracting over 24,000 marketing and media professionals from all over the world, the conference highlighted creative marketing strategies, inspirational keynote speakers, and surprisingly...HR!

Why was HR being discussed at a marketing conference? One of the conference's key themes was how to have a new approach to business. Surprisingly, the conversation was not around cost-efficiency and effective business practices. Instead, speakers drove home the message that in order for businesses to grow and succeed, companies need to shift their focus from profit to people.

Some of the notable speakers and their respective areas of focus included:
Alexis Ohanian, founder of Reddit - paid, gender-blind family leave
Dharmesh Sha, co-founder of Hubspot - workplace diversity and inclusion
Jennifer Garner, actress and co-founder of Once Upon a Farm - corporate social responsibility
Katie Couric, journalist - subtle genderism and workplace gender stereotypes
Sallie Krawcheck, CEO of Ellevest - glass ceiling for women in a "man's" industry
Janelle Monáe, singer and actress - corporate environmental responsibility
Bryan Stevenson, founder of the Equal Justice Initiative - minority disparities in the workplace
The Growing Importance of Company Values
Ten years ago, a people-focused approach to business was a nice-to-have. Today, it's a must-have for any company hoping to continue to grow, compete, and succeed in the changing job market. As Stevenson noted in his address, "Businesses suffer when they wait on diversity." The world is more accepting and educated on the importance of hearing and weighing diverse perspectives, backgrounds, and experiences than ever before. Companies have to prioritize building a more inclusive and richly diverse workplace. The public now expects the companies and brands they love to be leaders of positive change. If companies don't step up to the plate or fail to deliver on this promise, their brand may suffer.

Jennifer Garner and John Foraker, co-founders of Once Upon a Farm, revealed that the first thing they did as partners was write down their mission statement and personal values. They then incorporated their personal values into their business plan, ensuring that every business decision they made together would be firmly rooted in those values and beliefs.

Ask yourself what your own company values are and what they mean to you as an employee. Your values act as a guiding force for your entire workplace, ensuring that you're working towards a greater cause. But, it's important to remember that your company values aren't set in stone. As your business grows and evolves, your core values might no longer be relevant. In order to stay pertinent to the changing corporate landscape, stay genuine to your employees and customers, and show your commitment to social responsibility, it may be time for a value refresh. Shah, co-founder of HubSpot, called out that what companies fear right now is change, but what we should all be fearing is stagnation. Your company has to grow and evolve to keep up with our changing world and workplace.
Increased Focus on Diversity
The idea of change can be daunting when the business of business has remained steadfast for so many decades, but it's not as complicated as it may seem. Small changes like taking a chance on a candidate with an untraditional background begin to foster an exciting work environment where everyone can bring their unique ideas and experiences to the table. Investing in employees and sought-after benefits is another easy implementation. According to Shah, flexible scheduling and the ability to work remotely are the most popular benefits today—two easy to implement and low-cost offerings!

"Diversity is the power of diversity," said Ellevest Founder Sallie Krawcheck. Ellevest's very mission is to encourage women to invest more and continue to close the investment pay gap between men and women. The financial advisory company boasts a workforce that is 60 percent female and 45 percent people of color and has won several other awards for company success and culture. She may be onto something.

The driving force behind making this shift will fall on HR professionals to initiate the conversation with their executives about diversity-focused hiring initiatives, voluntary benefits, and prioritizing social values over profit-only models. Companies that accept the challenge posed by these high-profile thought-leaders to shift their priorities will come out better in the end as the public shifts how they establish their brand loyalty.
---
Even at one of the nation's largest marketing conferences, HR took the spotlight. High profile guests and speakers took the stage not to discuss social media and paid advertising, but to drive home the importance of engaging and investing in people. The expectations of our customers, job candidates, and employees are changing and the whole business is taking notice.
The world of business is continuing to evolve and your customers are watching. Luckily, HR is in a unique position to keep up with these changes and lead the conversation. As more people buy into the importance of building engaging workplace experiences and focusing on our employees, HR will have even more influence in shaping the future of our workplace culture.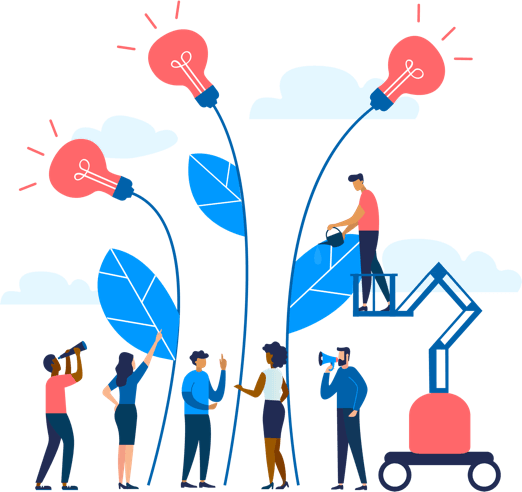 See how Namely's flexible solution will help you streamline your HR processes by having your people, payroll, and benefits info all in on place.
Get a demo
Subscribe
Get the latest news from Namely about HR, payroll, and benefits.
Get the latest news from Namely about HR, Payroll, and Benefits.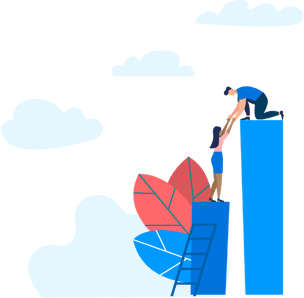 X
Get the latest news from Namely about HR, Payroll, and Benefits.